Summer is a great time to get creative – with warmer weather and the kids on vacation, there's a bit more time for crafting. Transform some garden planters by turning them into fun clay pot people. Since Independence Day is during the summer, you could also incorporate some patriotic themes into your piece. Check out these ideas for some inspiration.

Flower pot pigs – this would be fun to make with the kids. You'll need terracotta pots in different sizes and pink paint.
source pinterest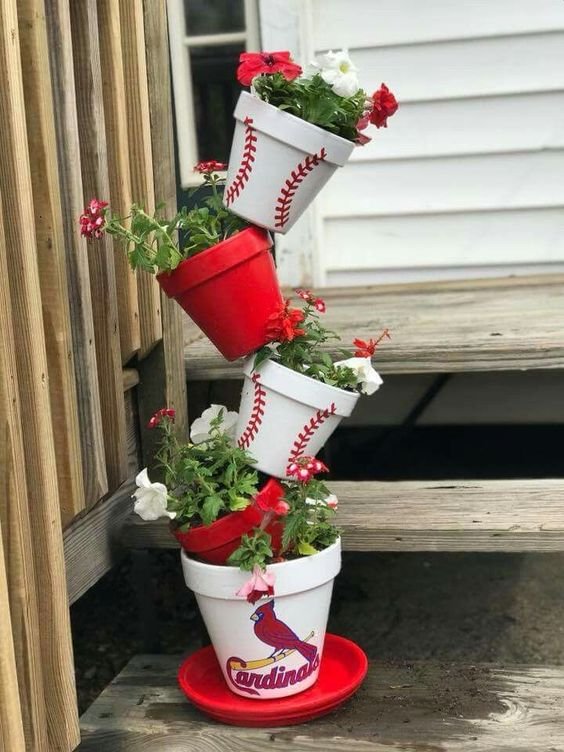 This Baseball Flower Pot Craft would make a great Father's Day gift.
source pinterest

How sweet are these Clay Pot Turtles made by Vicki Hurt.
source pinterest
Turtle Flower Pot Holders

We have included this video tutorial from HGTV to show you how to make Turtle Flower Pot Holders.

We love this pig made by Judy Halick.
source pinterest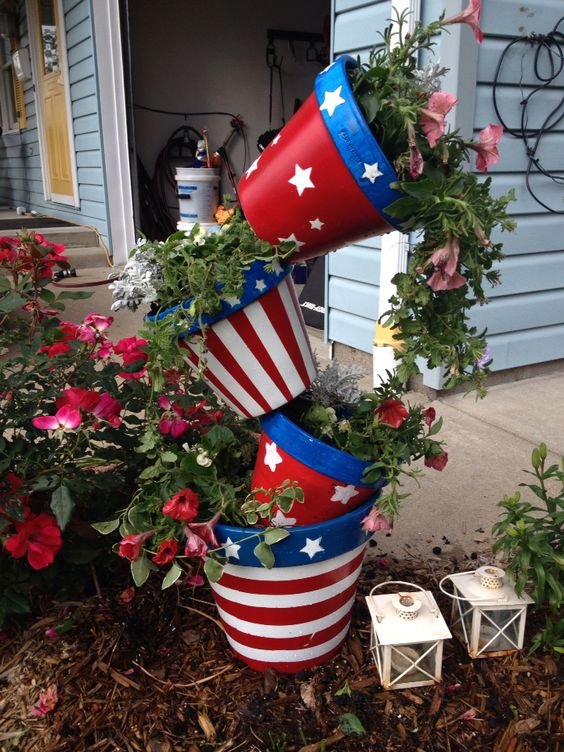 What a great idea for an Independence Day Decoration. Painted for the 4th of July Red white and blue clay pots.
source pinterest

Patriotic clay pot planters.
source pinterest

Lighthouse made from Clay pots and surrounded by seashells.
source pinterest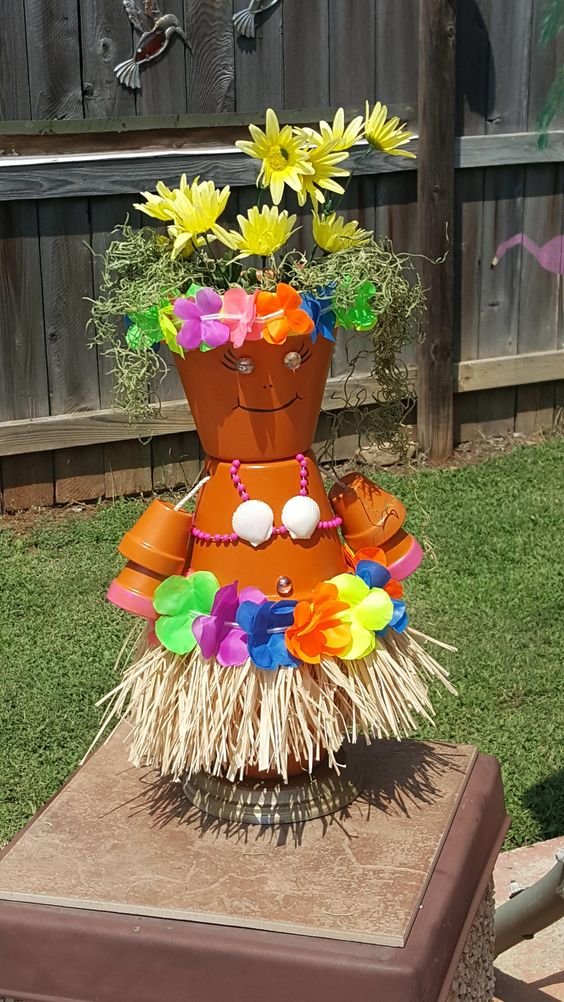 Clay pot hula girl made by Kelly Hannah.
source pinterest

An adorable lady bug made by Tracey Kendall.
source pinterest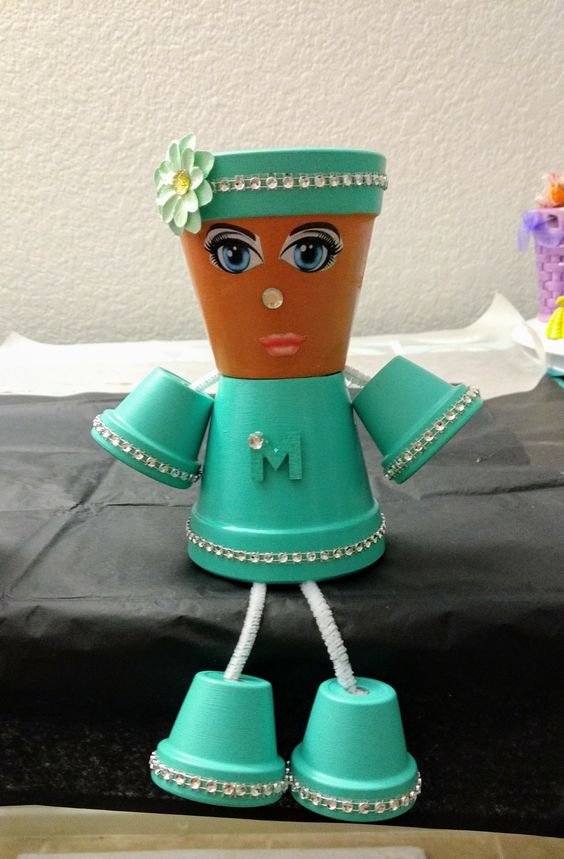 This is a stunning color for a summer craft.
source pinterest

Topsy-turvy Disney planter made by Christine Marie.
source pinterest

Clay pot cow made by Kelly Hannah.
source pinterest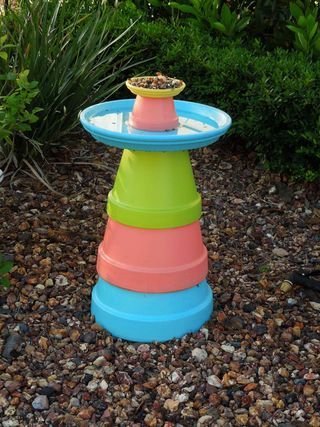 DIY Terracotta Pot Birdbath made by Jennyfer Cairns.
source pinterest

Clay pot spiderman – would be a great gift or craft for kids.
source pinterest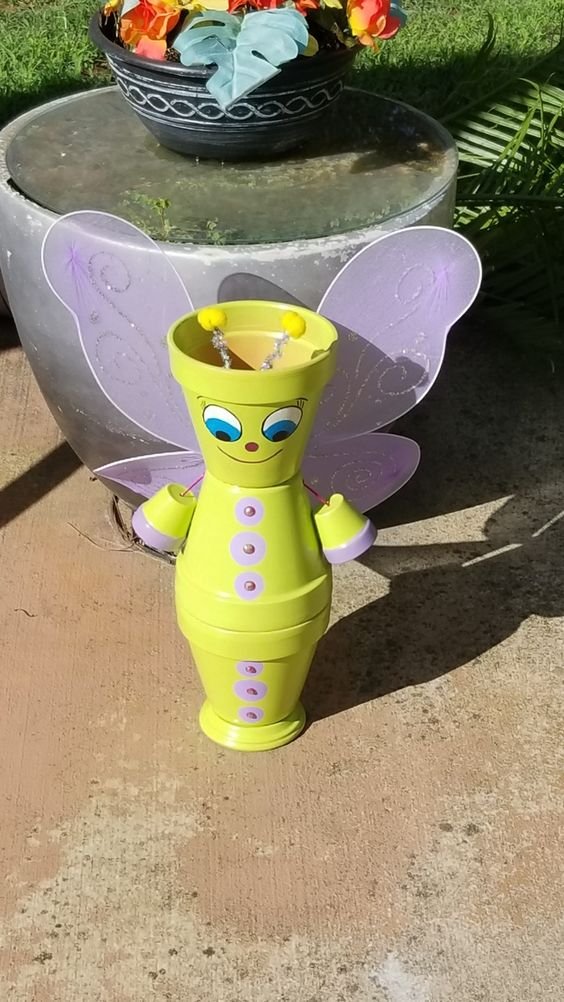 Clay pot butterfly.
source pinterest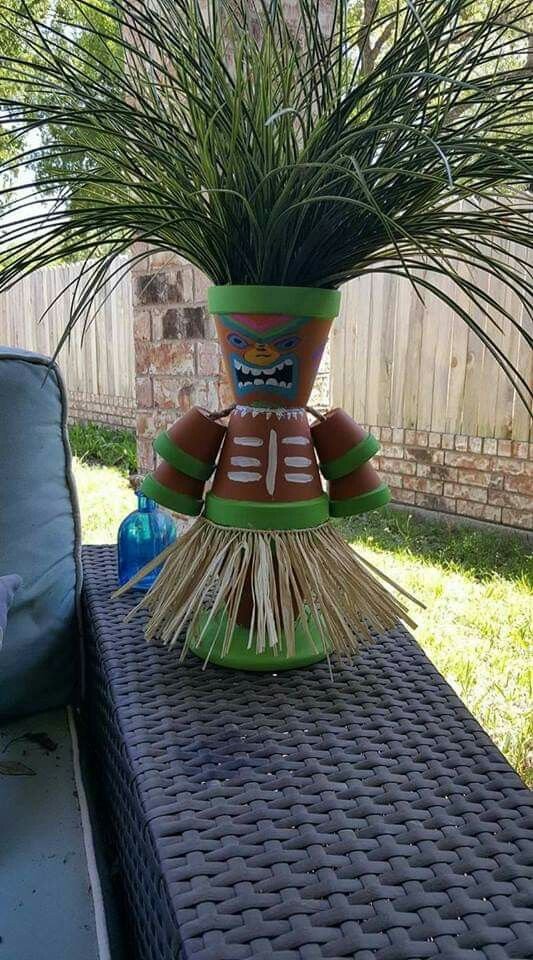 source pinterest