Spring has sprung and it's time for Easter crafts. Help the kids to transform egg carton boxes into bunny masks and brown paper bags into adorable bunny puppets. Show them how to make a chicken out of their hand prints. Why not turn them into cards to send to relatives or to give as little gifts. Check out these ideas for inspiration for you and the family to enjoy making together.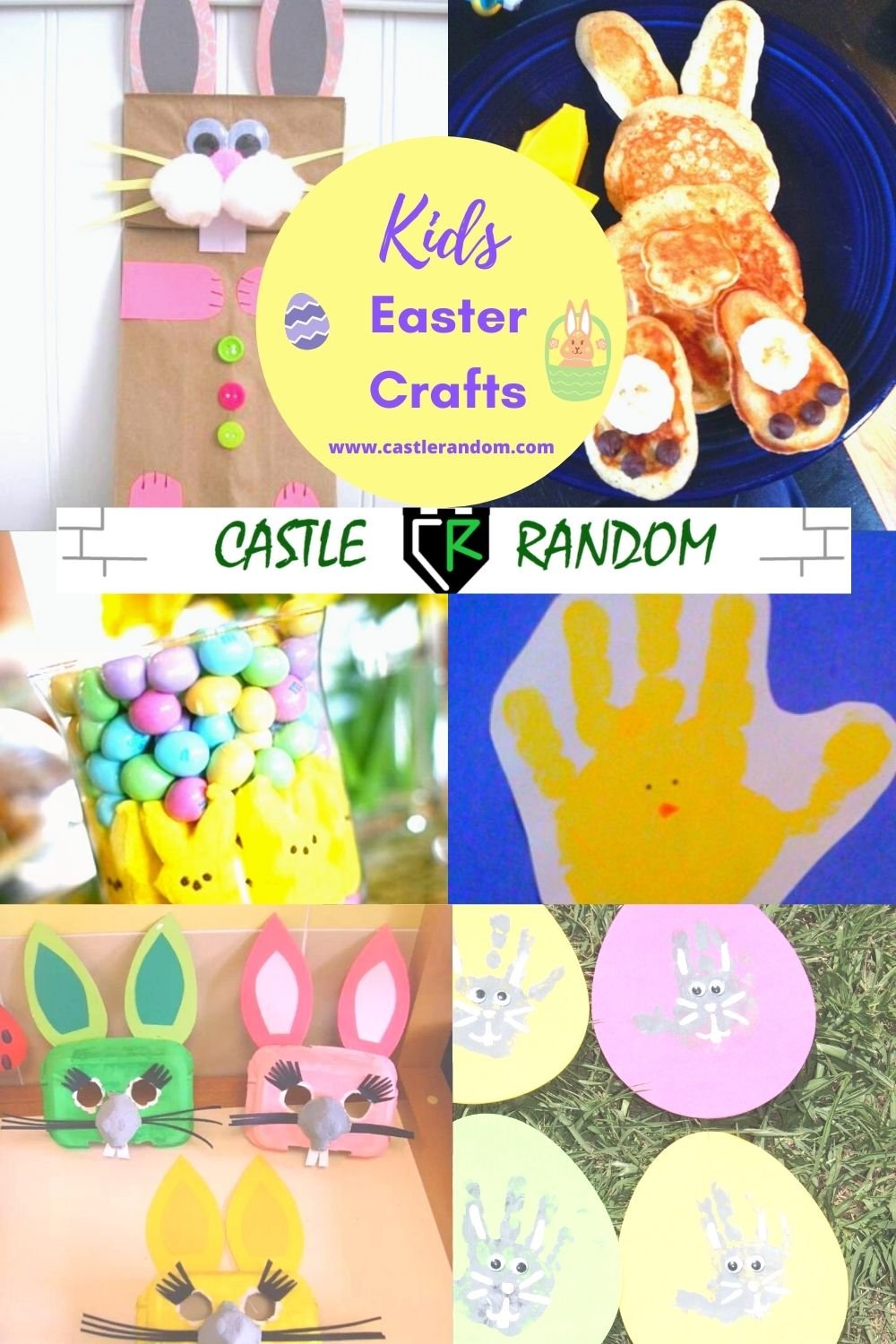 Make an Adorable Bunny Puppet with a brown paper bag.
source pinterest

Cute Easter Peeps with M&Ms in a jar makes a Great table scape!
source pinterest
Buy Easter Gnome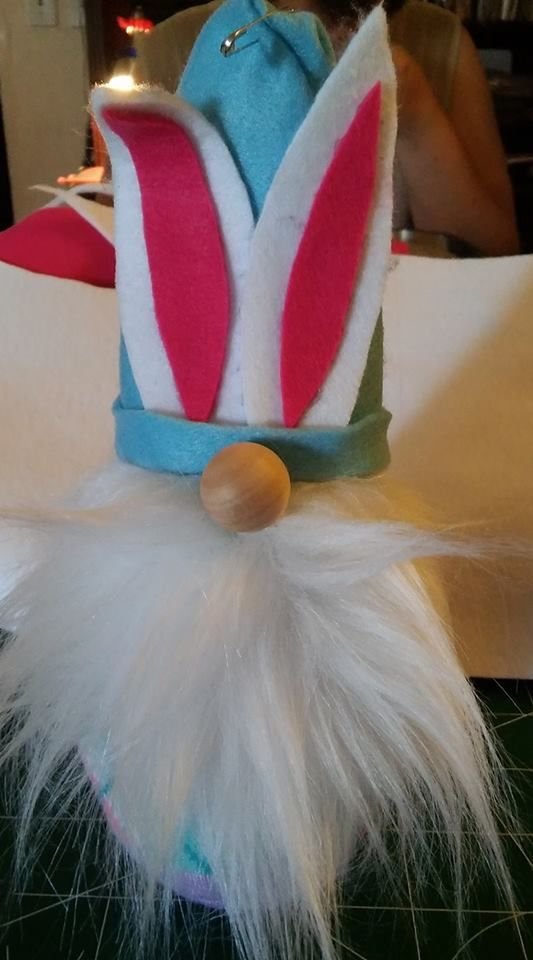 An adorable Easter gnome is easy to make with some cardboard tube and white faux fur.
Easter Crafts for Kids
We have included this video tutorial from Little Crafties to show you how to make a Easter Crafts for Kids.

Bunny Masks can easily be made from egg carton boxes.
source pinterest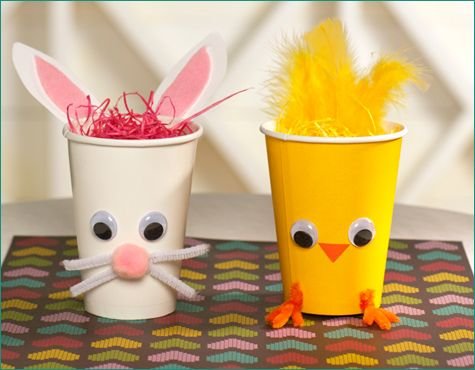 Easter Treat Cups are an adorable idea to put little eggs into.
source pinterest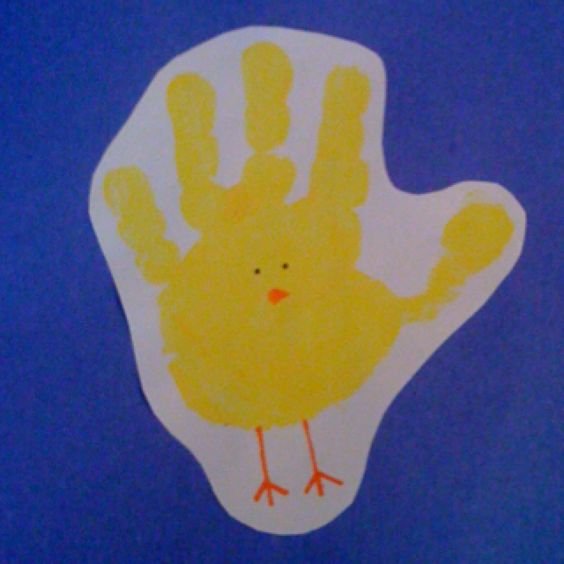 Make a Handprint Chick by painting their hands with yellow and pressing on to paper. Add the feet and beak with orange paint.

Transform wine glasses into a bunny and chick with yellow paint and fabric ears and yellow feathers.

Bunny butt pancakes are so much fun to make and it's a great way to get kids cooking in the kitchen. Whip up a batch of pancakes, then use fruit and whipped cream to transform your pancakes into an adorable bunny butt.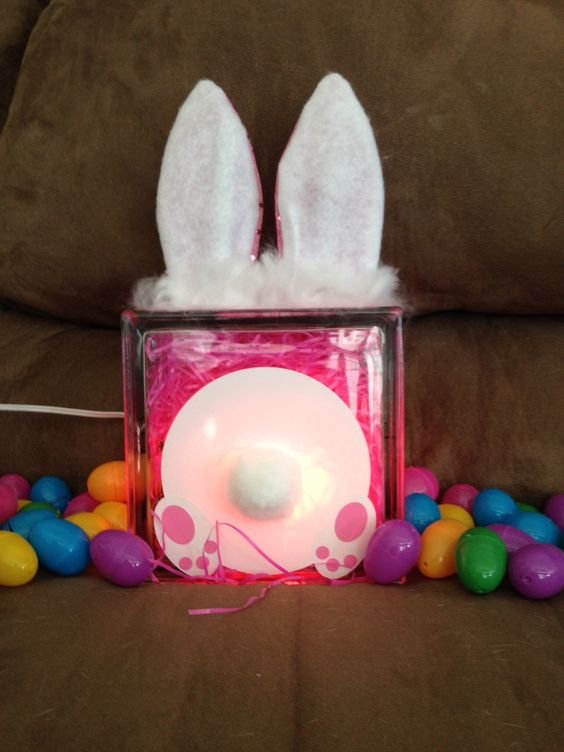 Make a fun glass block for Easter and fill it with Easter grass.

Easter bunny hand print art is so much fun to make and kids will love doing it.
source pinterest

Make a fun Chalk Egg by cutting egg shapes from paper. Then use masking tape to create a design. Color in different areas with different color chalks and then remove the tape to reveal your design.
source pinterest
Buy Tiered Tray


Get the kids involved in decorating by making this fun tiered tray with them. They can swap the decorations out for each season which is sure to be a source of joy for them.
Buy Glitter Egg Picks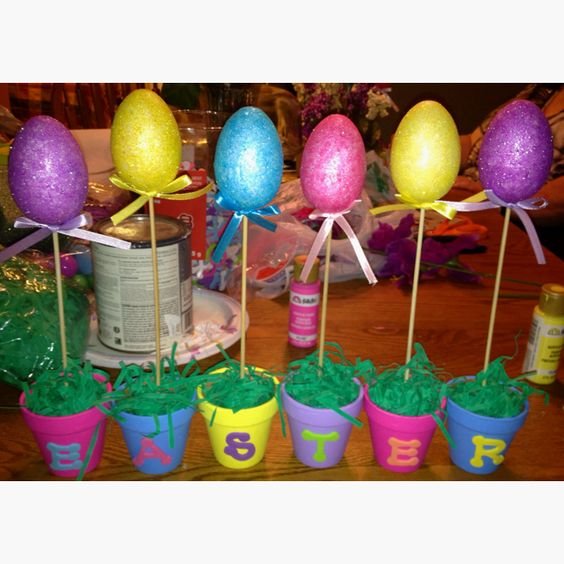 Make a fun Easter Centerpiece with Glitter Egg Picks placed in little pots to make this lovely centerpiece.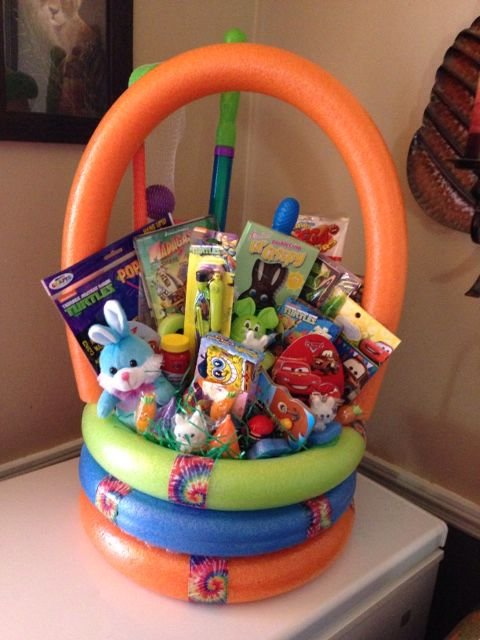 An Easter basket is great fun to make with little kids for their cousins or friends. Let them help you pick out the colors and tloys for the gift. Buy some Pool Noodles and make them into a little basket. You can fill it with Water Toys and all the things they need for fun at the pool – this would be great for a younger child. Add the finishing touch with this cute Blue Bunny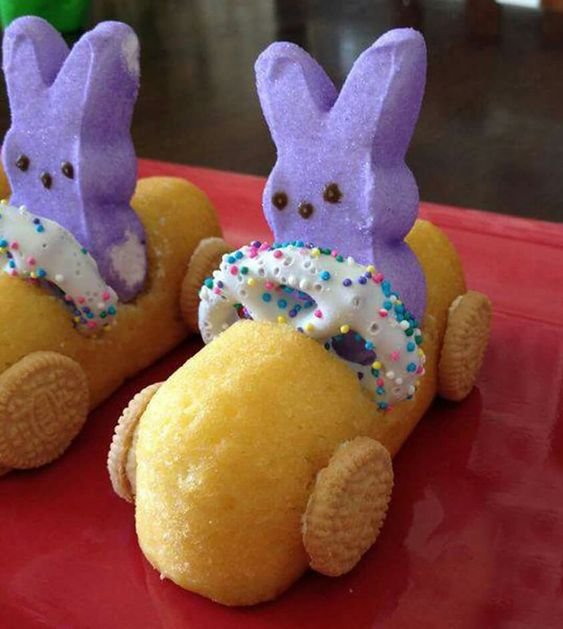 Give Kids a fun treat to make with these race car bunnies made from peeps and twinkies.

If someone dear is far away, help the kids to make this Some Bunny Loves You Care Package.

Easter Painted Rocks are a fun way to while away an afternoon.
source pinterest

Make a Peeps Diorama with a wooden storage box and dollhouse furniture, Miniature Easter decor, Easter Peep Decorations.
source pinterest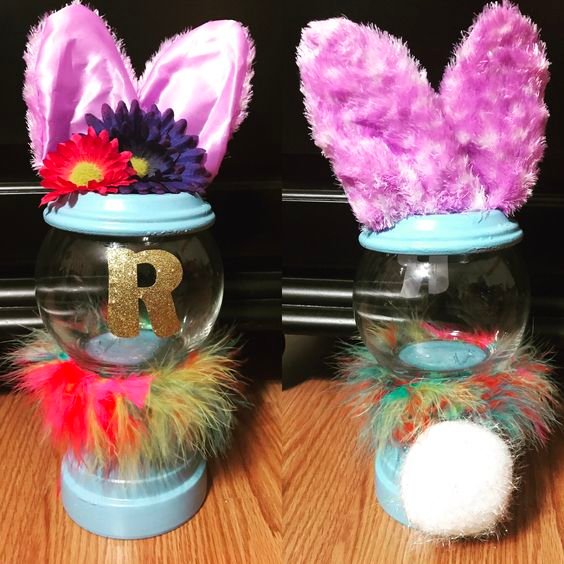 An Easter Gumball Machine is so much fun to make.
source pinterest