With Spring in the air, it's time to turn our attention to getting the garden and porch looking lovely for Easter. The best way to do this is by decorating with items such as eggs, chickens and other items that represent the season. You could fill outdoor lanterns with pretty flowers or make bunny planters with the kids. Another idea is to make an egg topiary which will really make your porch look fancy.
You can decorate a ladder with egg shaped lights and welcoming signs. The best thing about using a ladder for decor is that it has steps that serve as 'shelves' and also it can be switched out for the different seasons by swapping the decorations.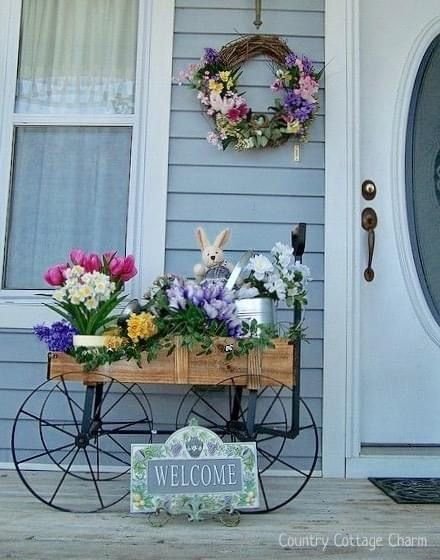 A wagon is decorated with all the fruits of Spring, from flowers to adorable bunny figurines – this really stands out.
source pinterest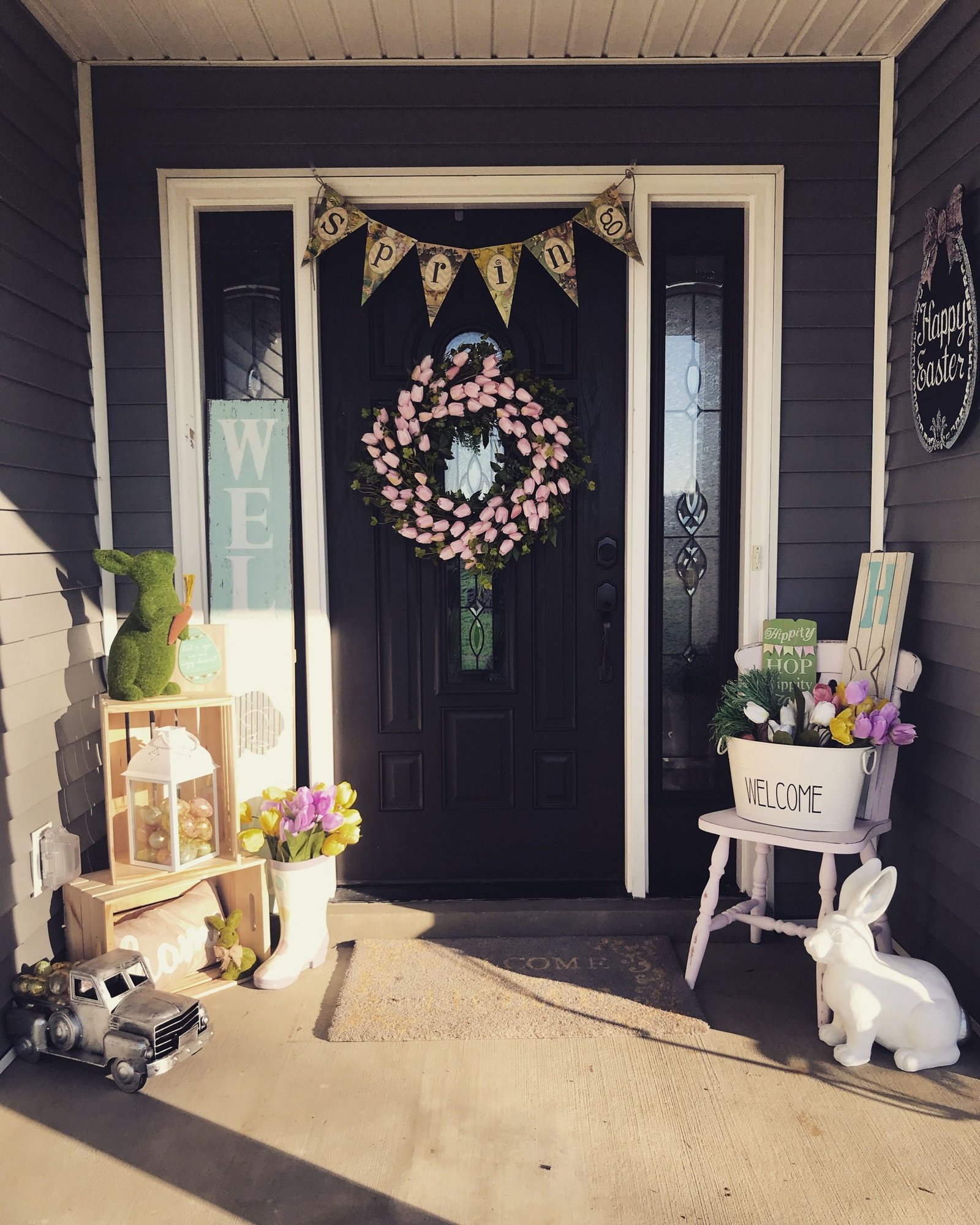 A Floral Wreath hung on your front door will brighten the porch.
source pinterest

An Easter front porch decorated with deco mesh will be the envy of the neighborhood – the Beautiful colors are so eye catching.
source pinterest
Spring Porch Decor
We have included this video tutorial from Olivia's Romantic Home to show you some more ideas.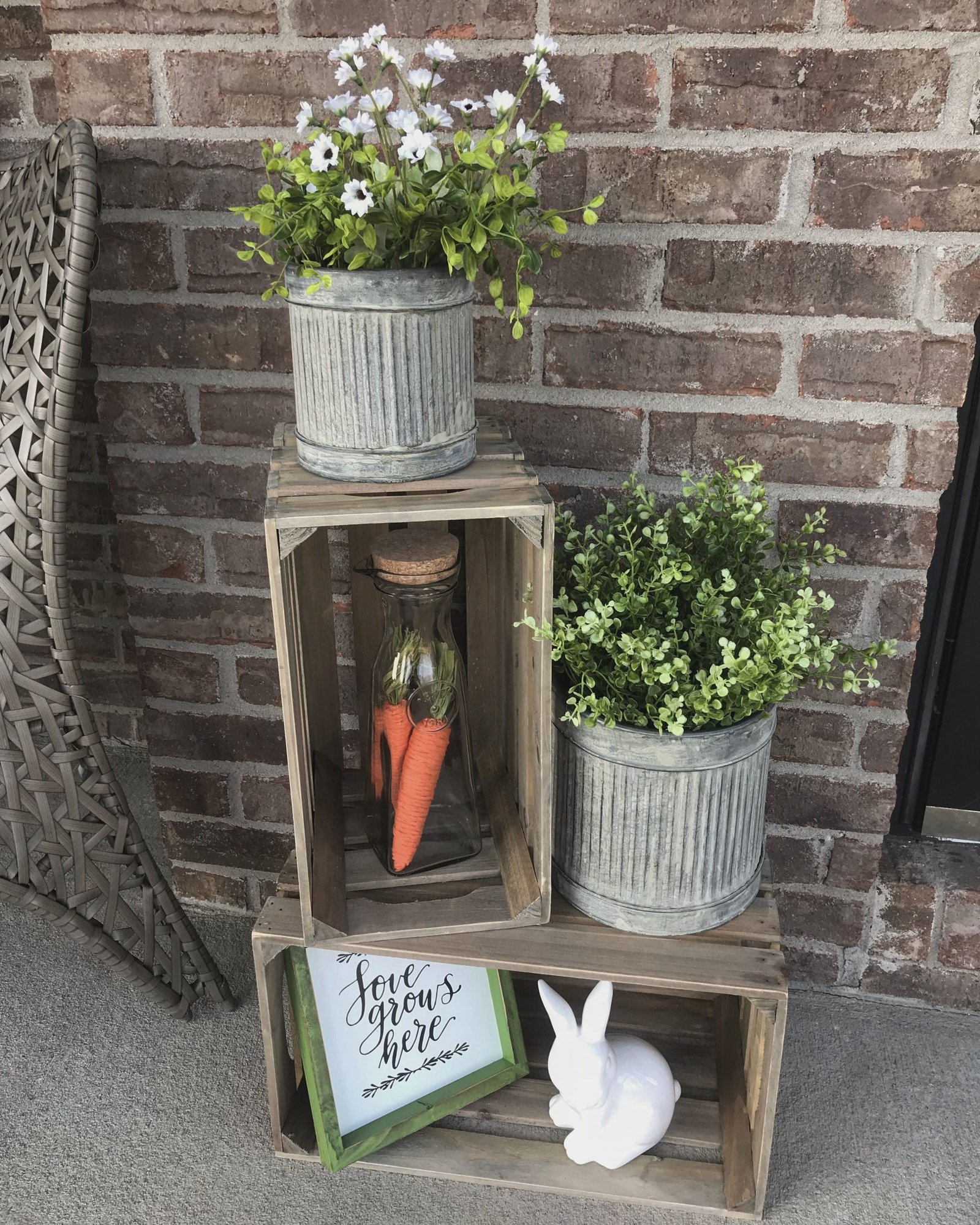 Use crates to add some farmhouse charm. You can place different decorations in each such as a ceramic bunny and jute carrots.
source pinterest

Add drama by filling Easter Lanterns with different heights full of Easter eggs.
source pinterest

Fill a planter with egg picks for an adorable touch.

Make an Easter Egg Tree by adding plastic eggs to a planter.
source pinterest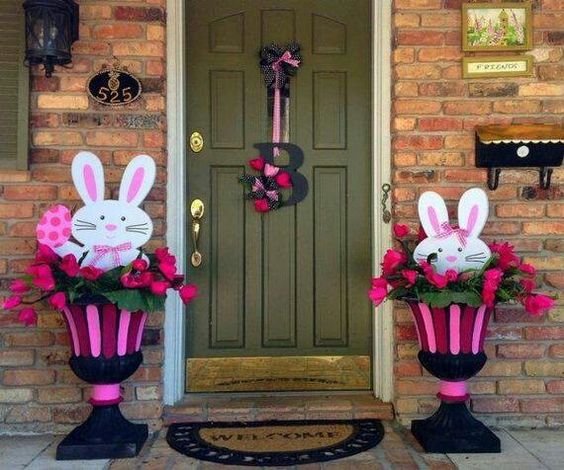 Bunnies peeping from planters is an adorable way to decorate your porch for Easter.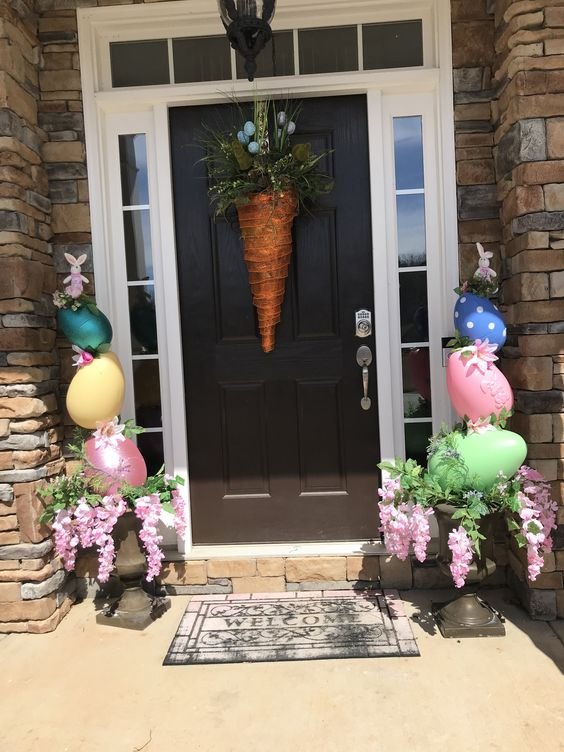 You can purchase Jumbo Nested Eggs in Michaels and they can be spray painted to make this topiary.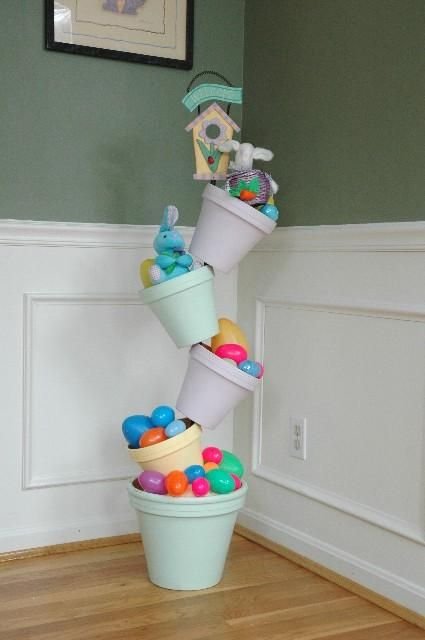 Tipsy Flower Pots for Easter. Paint pots with a neutral color & use it to decorate for each season/holiday. Sort of like a holiday tree.

Easter decor: 6 clay pots, paint, paper doilies , flowers.
source pinterest

The plastic eggs at the bottom of the pot are a really nice touch.
source pinterest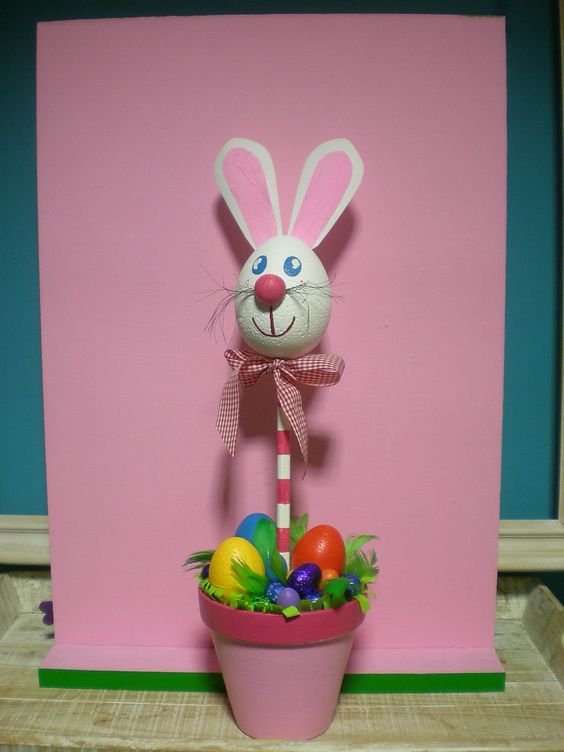 Easter crafts using garden pots are a great way to decorate for the season!
source pinterest

Cute idea to use an old umbrella for a Spring door hanger.
source pinterest