Back-to-school season can be a whirlwind of activity, from picking out school supplies to planning lunches and organizing forms. But the best way to ensure a stress-free start to the academic year is to get organized! For a change of pace, try these unique tips to get the school year off to a great start. From turning pegboards into School Supply organizers to a Family Command Center, these ideas will help you tackle the new year with ease.
1. Family Organization Board

Family organization is a breeze with this board! It includes a weekly menu and trinklet box, a date keeper, sticky notes, notebook, magnet board, pencil and scissor holder, two weeks of calendar, a folder for upcoming weeks, laminated Saturday cleaning charts, and even hooks for car keys. All you need to do is print out the chores and extracurricular activities for the kids and you've got a one-stop shop for getting the whole family organized!
2. Pegboard Storage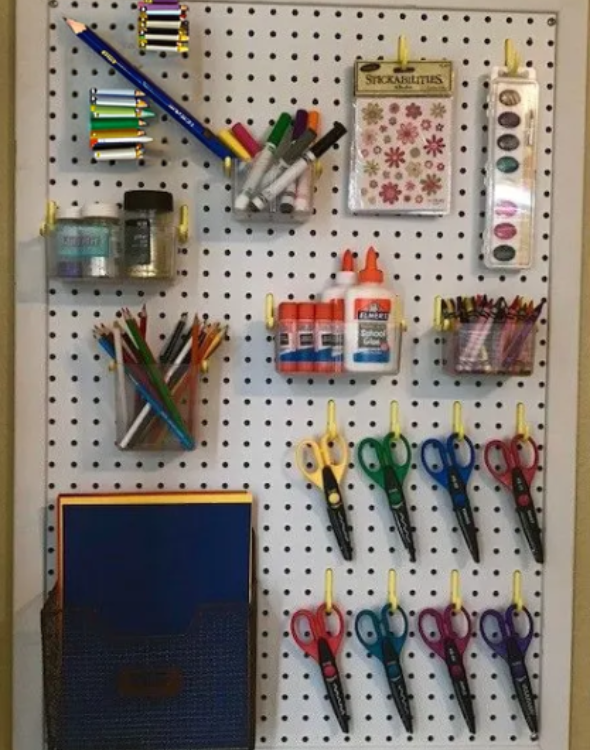 Pegboards make it easy to arrange your materials in whatever way works best for you, including arranging scissors, rulers, markers, and other frequently used items.
3. Ice Cube Tray Storage

When it comes to storing small items – ice cube trays are your best bet. Purchase cheaply from your local dollar store and then spray paint in the color of your choice. Attach to the wall with screws or command strips.
4. Shower Board Command Center

Make mornings a little easier with this simple hack: grab a large shower board from your local home goods store to create a family to-do list, getting everyone on the same page and ready to go.
5. Shoe Organizer Homework Station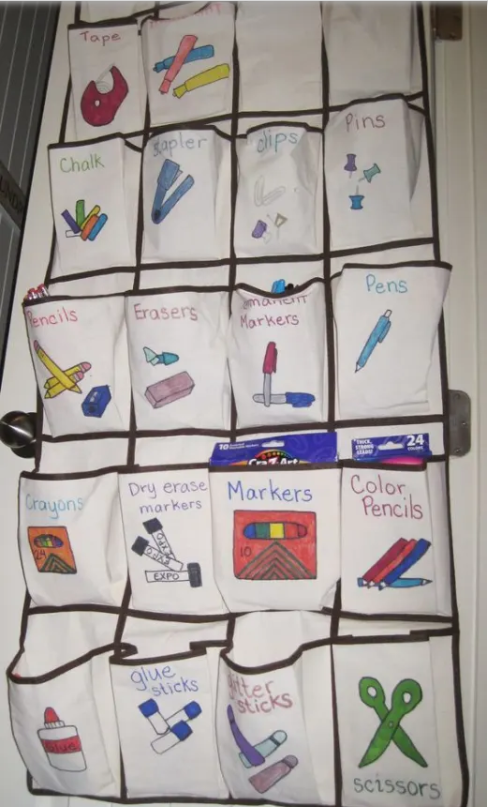 For families with limited space – you can transform a shoe organizer into a homework station by labeling each pocket with the item your children need, such as pencils and markers. Hang it on the wall for space saving.
6. Backpack Station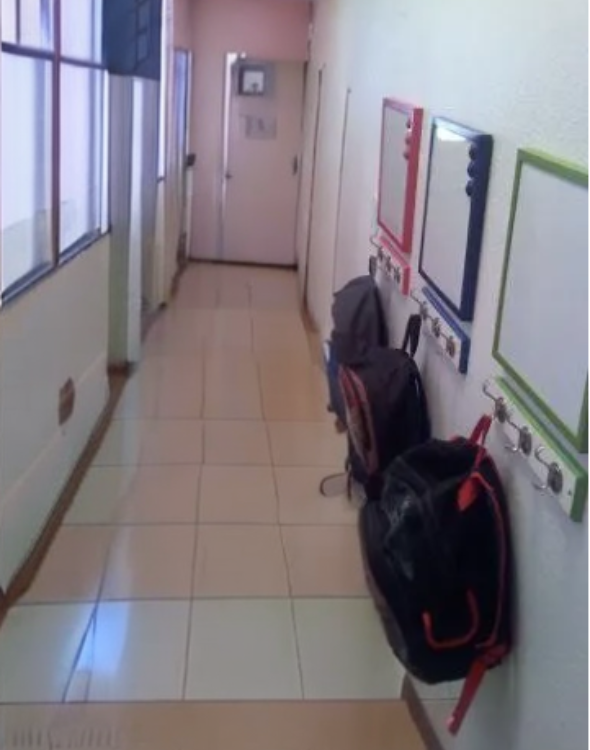 No more running around hunting for bags in the morning with a backpack station. Perfect for keeping 3 school aged kids organized. White boards from Walmart, hook boards from Lowes, paint from craft store. Great for writing notes to remind them before heading out the door, hanging backpacks and coats.
7. Magnetic Chalkboard Wall

A Magnetic chalkboard wall is great for keeping track of everyone's schedules, keys, etc. Vinyl quote and personalized magnets can be purchased online. Use several coats of magnetic primer to get hooks to stick.
8. Kiddie Cubbies

Turn bookshelves into kiddie cubbies where they can grab their shoes, hats, backpacks and anything else they need for the day.
9. Family Command Center

Get back-to-school ready with a family command center stocked with a dry erase calendar (repositionable adhesive), 3M Command Adhesive hooks, Container Store hanging pocket file with vertical files, and clip boards with memo pads (in green binding with stickers). And don't forget an IKEA shoe cupboard to keep everything organized and in place!
10. Organization Wall

An organization wall keeps kids backpacks off the floor and all schedules handy plus you could use the shelf as a charging table.