If you're looking for fun easy crafts to make with kids – then this Christmas Gumball Machine will be a hit. Terracotta pot crafts are so much fun to make and you can also give them out as gifts by filling them with the recipients favorite candy. They are easily made out of a terra cotta pot and glass bowl. There are so many possibilities of decorative ideas you could incorporate – such as a Santa themed one or the Grinch and even a unicorn. To make it you will need 1 small terra cotta pot (with saucer base) 1 wooden ball or small nob,
1 tube of E600 glue OR hot glue (& glue gun) 1 fish bowl, Paint and Decorations (ie: Glitter, tags, sequins, etc)
Paint the flower pot, saucer, and wooden ball using acrylic paint or spray paint. Use a hot glue gun to attach the bowl to the flower pot and fill with whatever candy you want.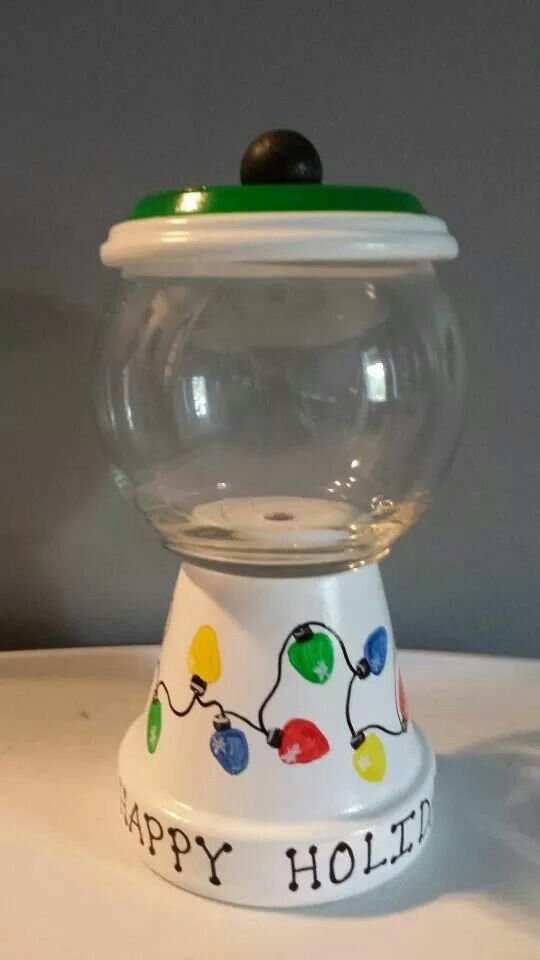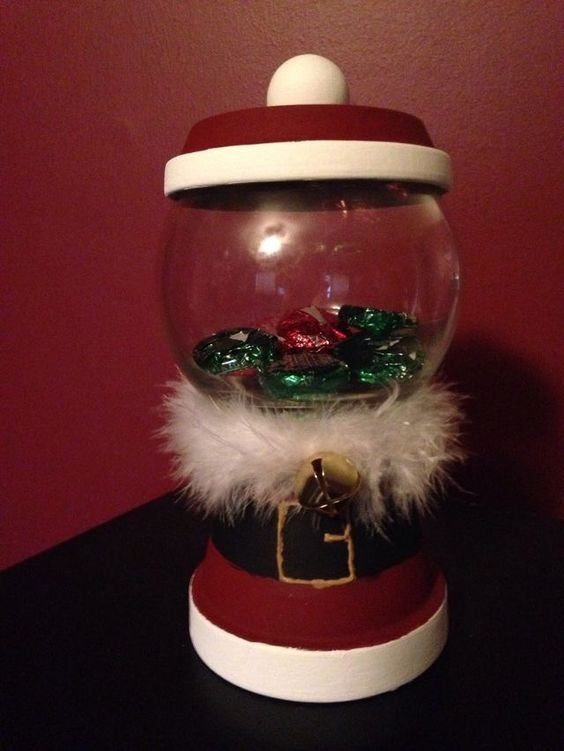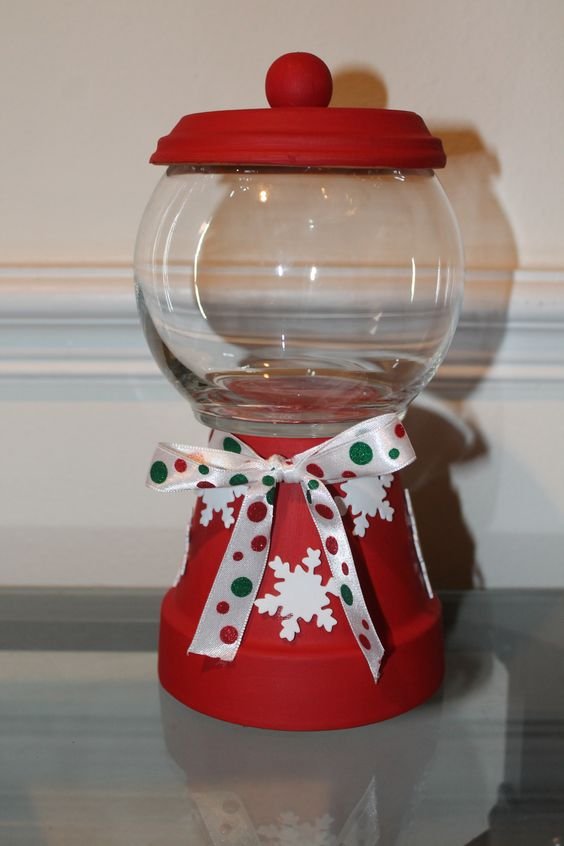 DIY Gumball Machine

We have included this video tutorial from celiskarlaenglish to show you how to make a gumball machine.