If you are attending a work party over the festive season the chances are you'll need to bring a few little gifts. Save some money and get some inspiration from these awesome DIY Christmas Presents that you can give to colleagues and even neighbors.
1. Gifts in a Jar

Jars are such an inexpensive gift idea and can be filled with anything from soaps to candies.
2. Snack Jar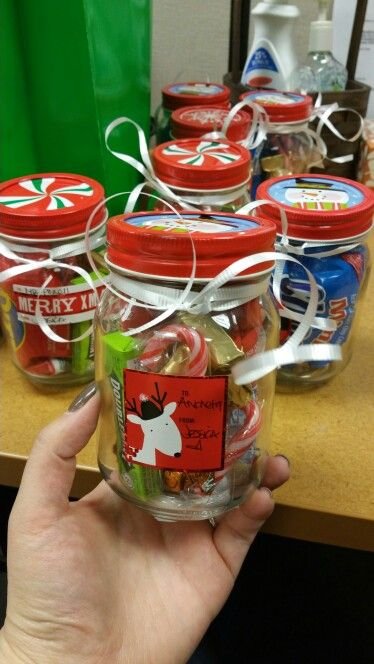 3. Beauty in a Jar

Fill an old jar with items from the dollar store such as lip gloss and nail polishes to recreate this idea.



4. Treat Baubles

This is a super cute & inexpensive treat bag idea. Purchase some plastic baubles at your dollar store and fill with little trinkets and candy.
5. Cocoa Jars
6. Socks & Wine

This gift will cost no more than $10 to make and could be used any time of the year. Who doesn't like socks & wine?
7. For Your Mistletoes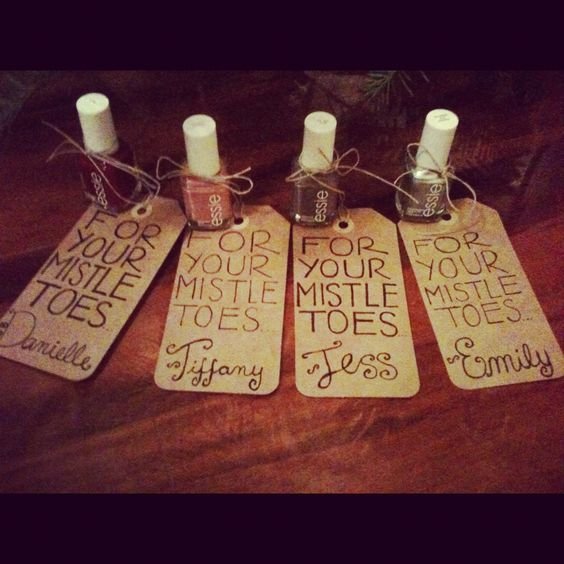 Purchase several nail polishes from the dollar store and write the words "For Your Mistletoes" on some cards.
8. S'mores Kit

You can recycle some old containers to make this yummy S'mores gift complete with marshmallows, graham crackers and chocolate.
9. Twizz the Season

If your colleagues love the licorice treat – then this is the perfect gift for them.
10. Christmas Trees

Start a new tradition and make these super easy and cheap Reese's pipe cleaner Christmas trees for your coworkers.



11. Pink Hamper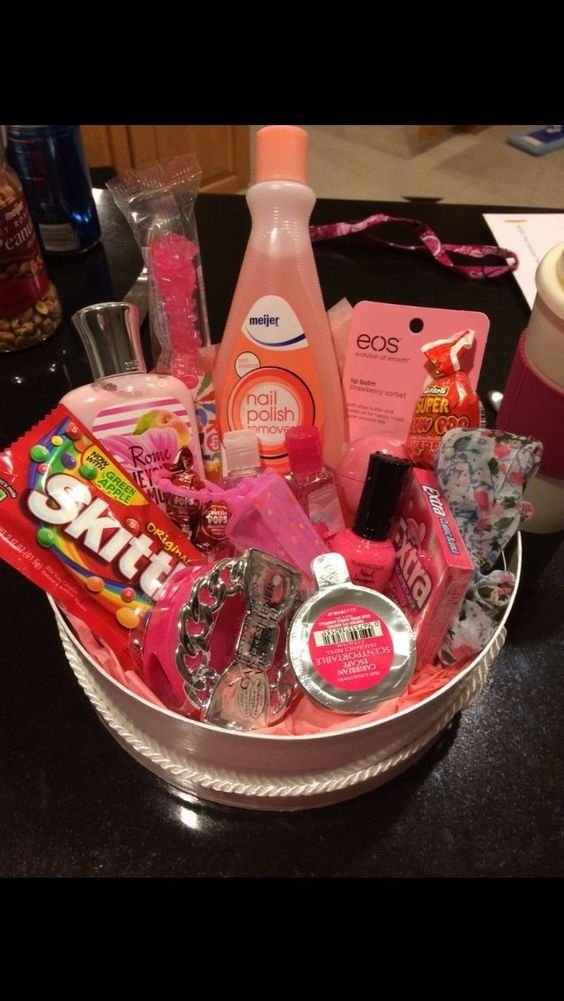 A hamper ade in a particular color will look great and you can purchase all the items in a dollar store to keep the price low.
12. Snowflakes & Cosmetices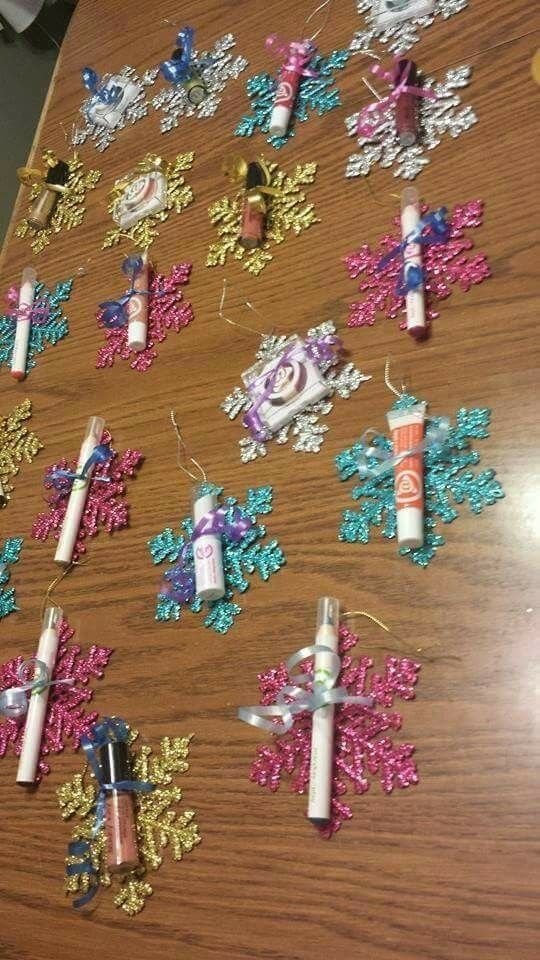 Purchase a bunch of ornaments such as a snowflake and attach an item like a lipstick from the dollar store. This is great for female coworkers.
13. Mini Bottles of Wine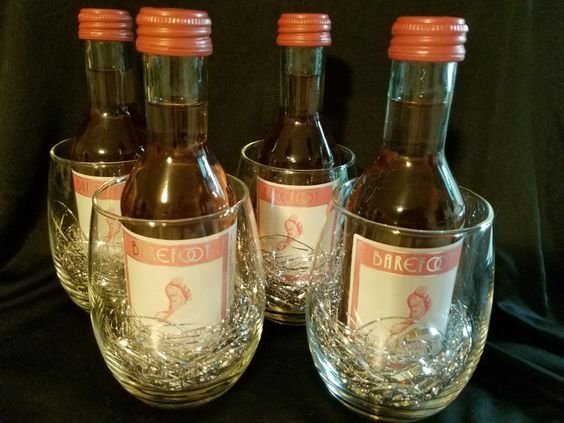 This could be the best coworker gift ever – mini bottles of wine in stemless wine glasses.
14. Cocoa Snowmen
15. DIY Christmas Presents for Coworkers