Once the longer nights begin to approach, we know that fright night must be drawing near. This is a time of immense fun especially for people that love to dress up and go to parties for a spooktacular time. Welcome the Trick-or-Treaters to your home with a stunning Halloween Wreath. Whether you want to go all out spooky with creepy bats and cats or just fanciful with shiny ornate pumpkins – there are plenty of ideas here for you to choose from.

Halloween crow wreath by Tammy.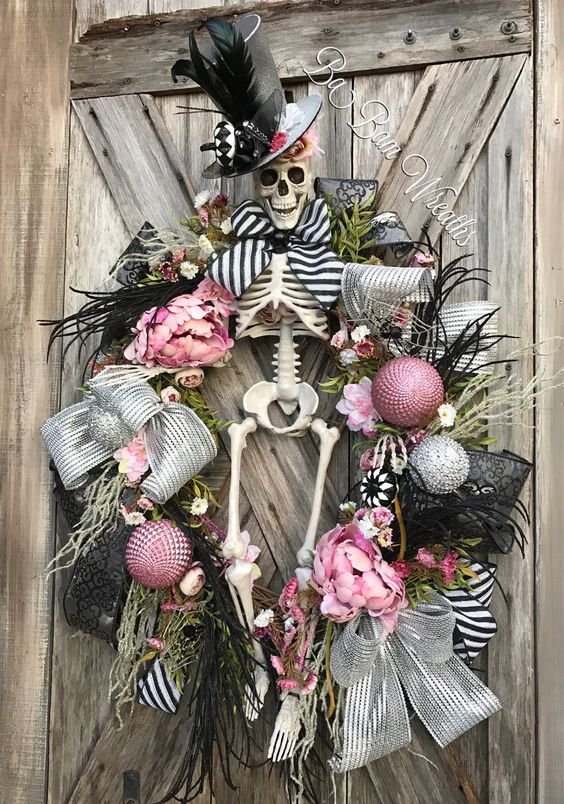 Pink Halloween, Halloween Wreath, Skeleton Decor by Ba Bam Wreaths.

Witch wreath by Robin.

Tulle Pumpkin Wreath for the front door. You can use a wreath form from the dollar store and orange deco mesh fall leaves and ribbon. Purchase the burlap from any craft store.