Fall is in the air and Halloween is nearly here. If you are looking for ways to decorate your home for the season, then look no further. Halloween Apothecary Jars make for a cute table or mantel idea. It's an easy craft and costs very little to do. You can purchase jars at the Dollar store or recycle ones you already have. Use wooden candlestick holders to prop them on. Fill them with orange candy or other items such as fake spiders or pumpkins.
You can use this idea for other occasions by switching out the decorations. For example you could use Christmas candies to fill your apothecary jar over the festive season. They really are a wonderful way to decorate your home quickly. So check out these ideas for inspiration.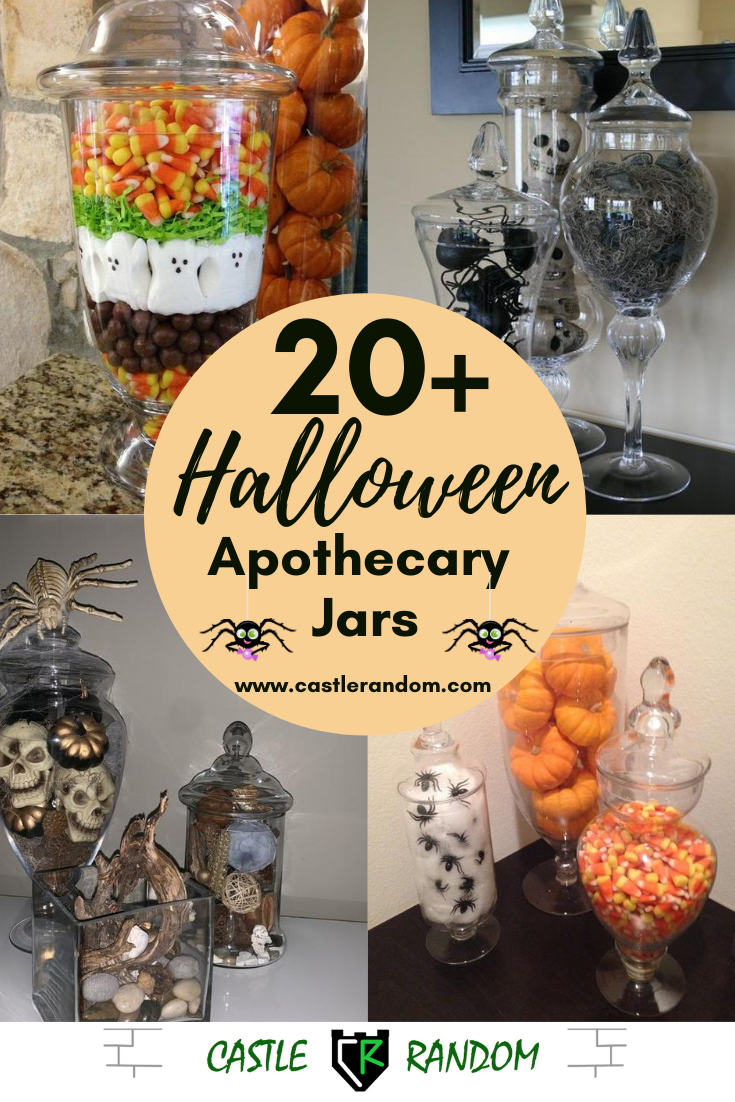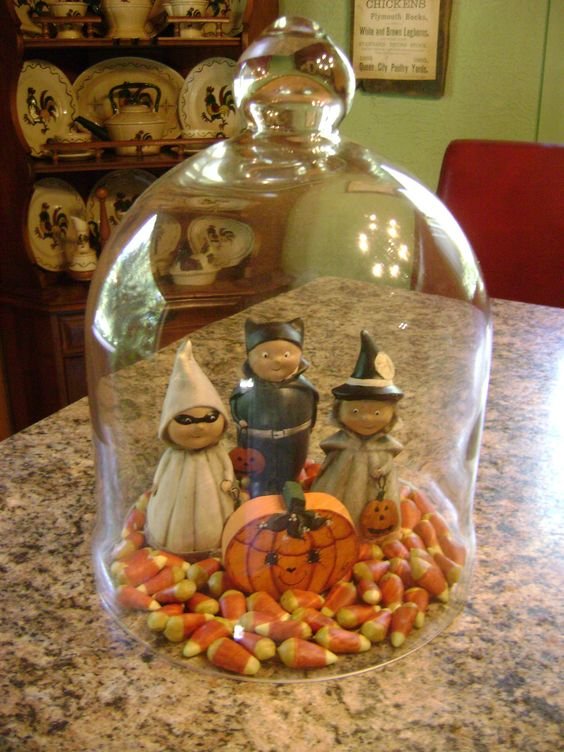 Candy corn in the bottom, faux candy corn, resin candy corn.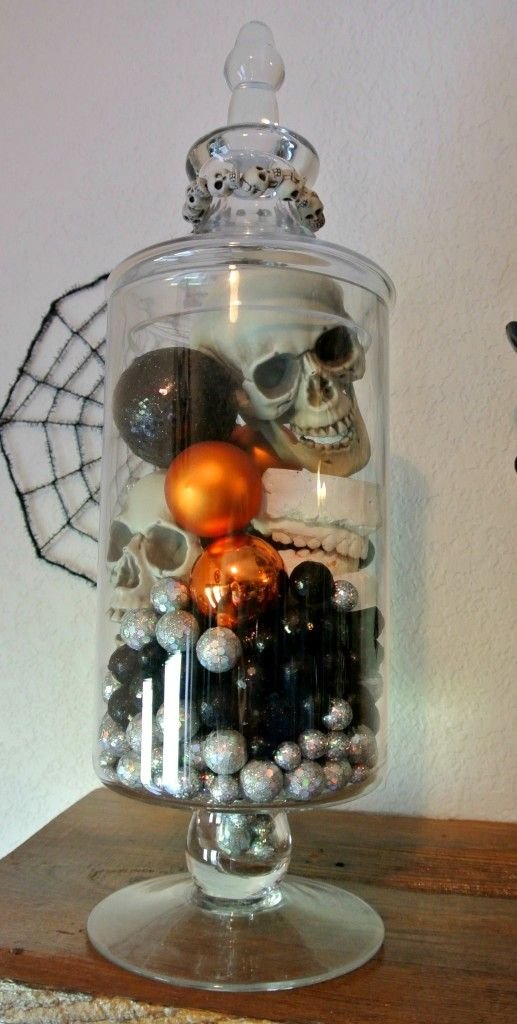 Halloween apothecary jar with skulls, teeth molds, black/silver/orange balls . Skull bracelet around the lid and arranged into an apothecary jar.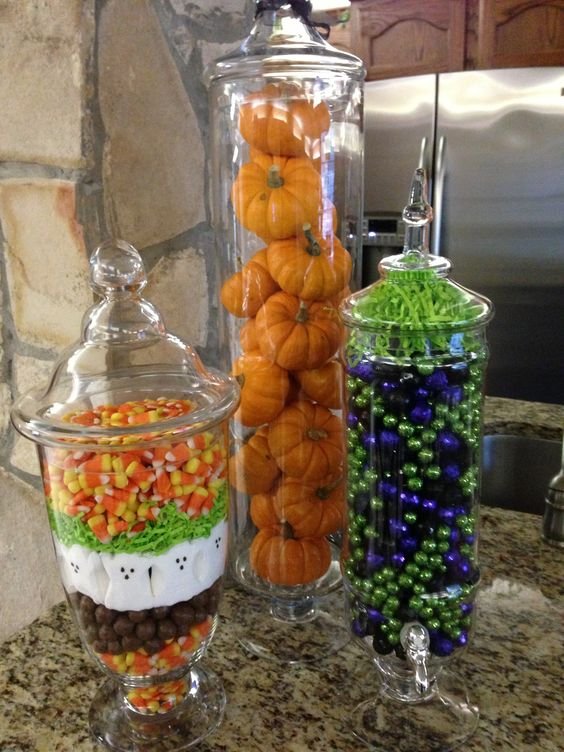 Peeps Halloween decorations look great in Apothecary jars!

Apothecary jars with fall goodies.

Simple Spooky Halloween apothecary jar decor in grey tones and natural aesthetic.

Halloween Candy: Apothacary Decanters from Home Goods + Reeses, Candy Corn, & Candy Pumpkins.

Candy jars are a great way to decorate for Halloween or any season by selecting festive candy.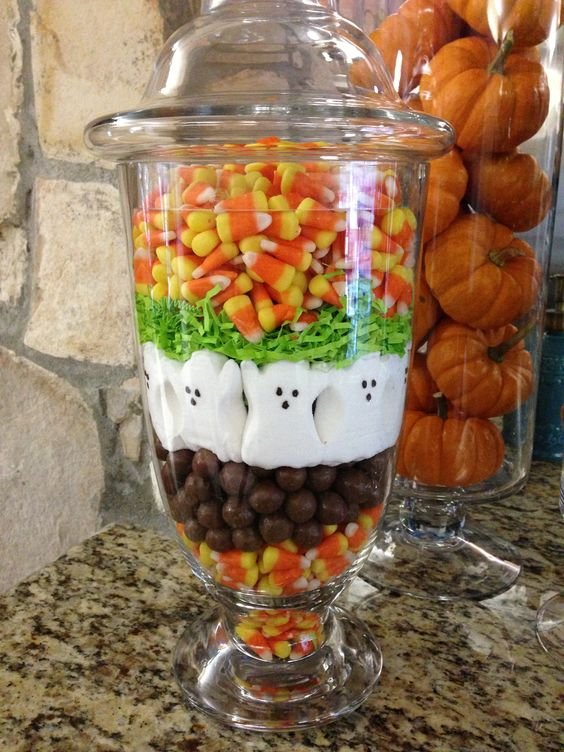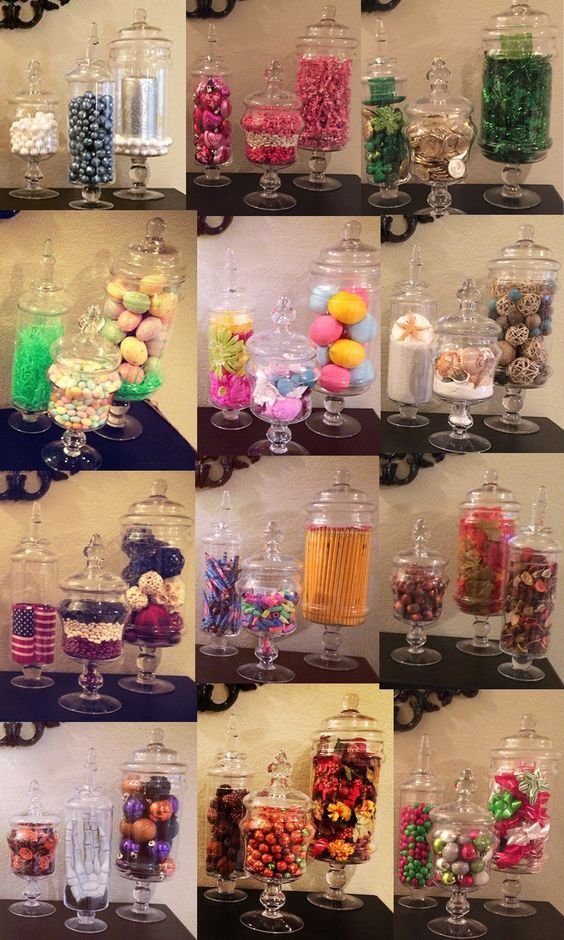 Apothecary jars for every month.