Recycled crafts are hugely popular and there are so many items you can use – for example leftover wine corks. Transforming them into adorable items like giraffes, owls and even toadstools . You can even make bigger items such as a birdhouse or table runner. You could also make a special present by keeping the corks from bottles of wine you've shared with someone special and make them a sentimental gift. Handy items to have on hand include a hot glue gun, paint, googly eyes and pipe cleaners. If you don't have a lot of corks you can purchase them online or just tell everyone you know that your making cork projects and ask if they could keep corks for you. It's a fun craft to get kids involved with too. So check out these ideas and get crafting!

Purchase a wooden birdhouse and transform it into a Wine Cork Fairy House. You can paint a champagne cork to make the little toadstool. Add faux moss to give it a lived in look. How adorable will this look in your yard!
source pinterest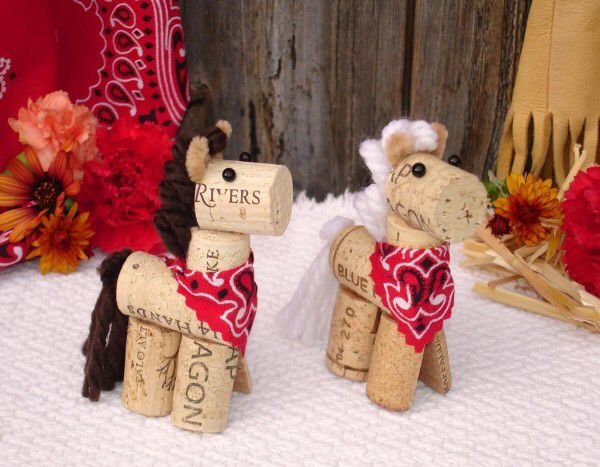 Giddy up ! How cute are these Horses! You can use push pins for the eyes and yarn for the manes. A little cloth is cut up to make their scarves.
source pinterest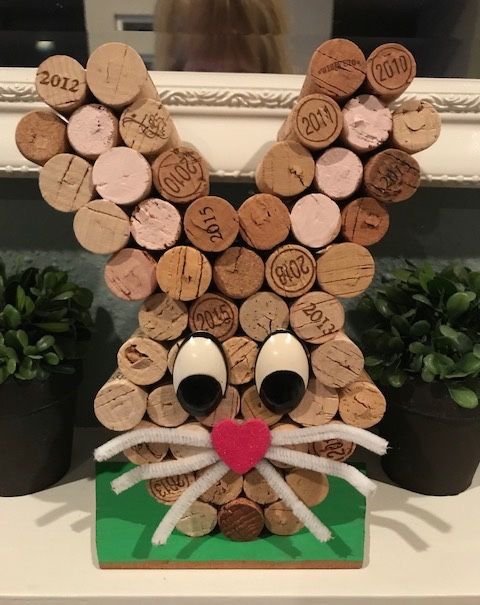 For a fun Easter cork craft make this Bunny. Pipe cleaner nose. Foam Heard. Large Google Eyes.
source pinterest
Wine Cork Crafts
We have included this video tutorial from HGTV to show you how they made their Wine Cork Crafts.

Wine cork gnomes with acorn hats. Use wood push pins for the noses. So easy!

A Champagne Cork makes an adorable Toadstool. Paint the top of the cork red and then add white dots.
source pinterest

Giraffes are easily made by using brown paint. The heads are made with champagne corks and pipe cleaners make the ears. You can make the tall neck from card which is painted with the giraffe pattern.
source pinterest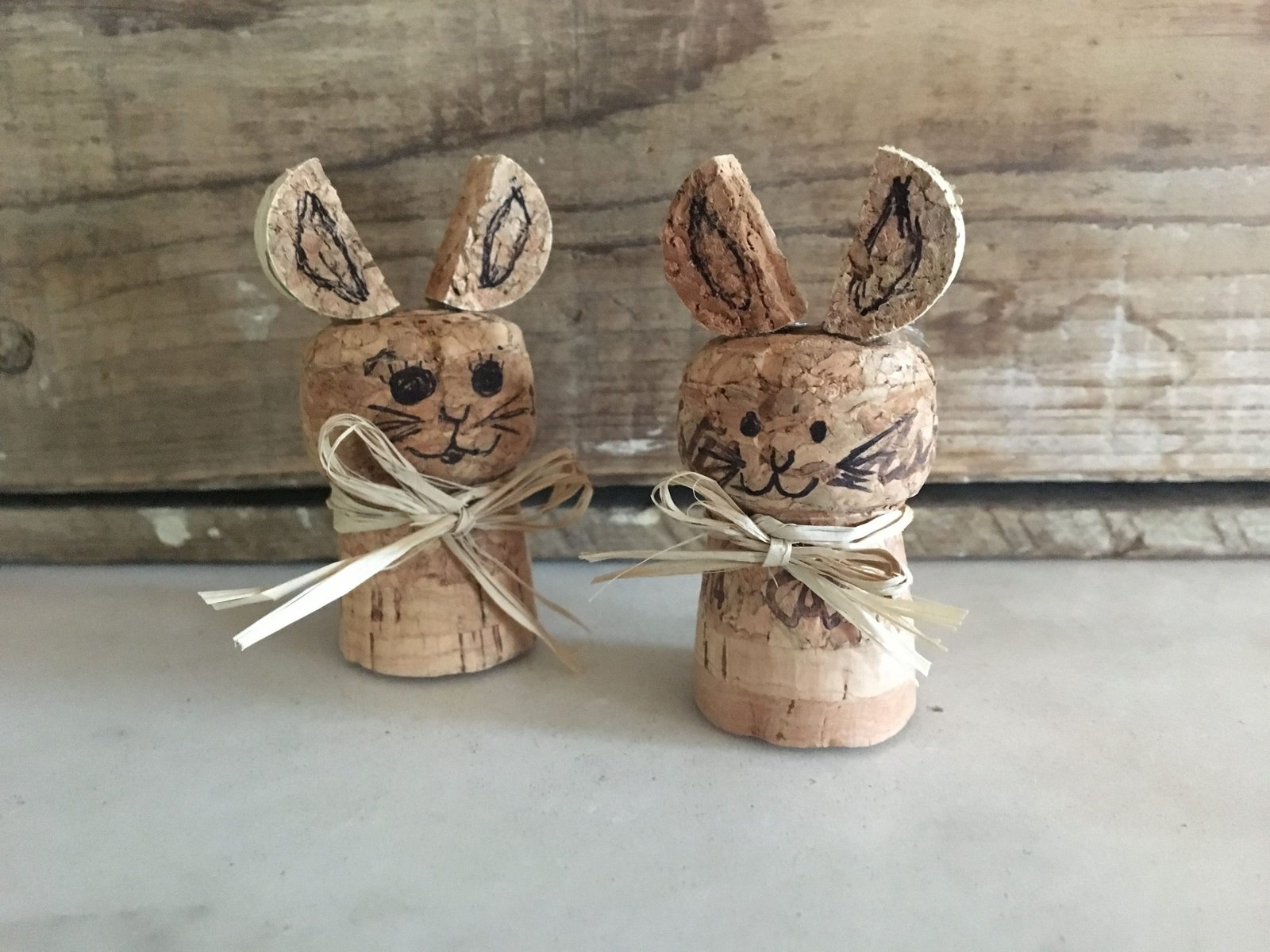 Champagne Cork bunnies are great fun to make and a nice way to decorate for Easter or Spring.
source pinterest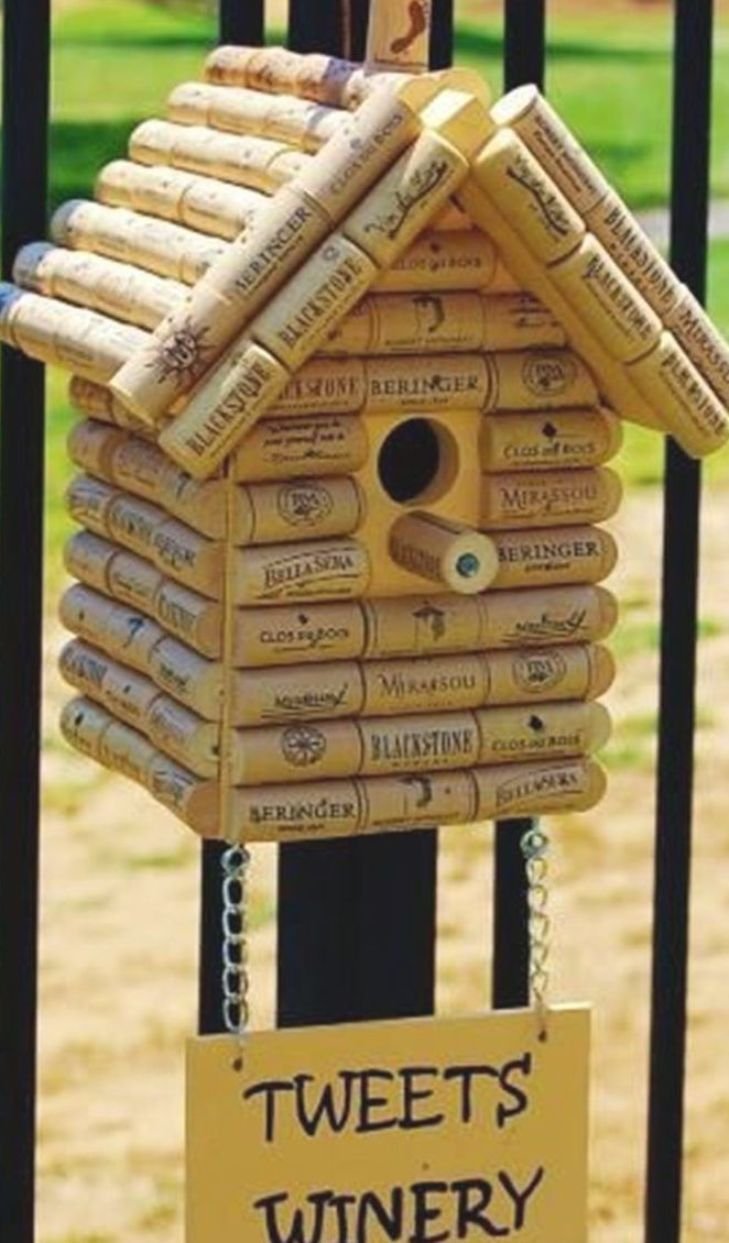 You'll need a lot of Wine Corks to make this Bird House, but you can purchase corks online or get friends and family to save corks for you.
source pinterest

A Tree Ornament will look great on your Christmas tree. You can paint it or add green glitter for extra sparkle.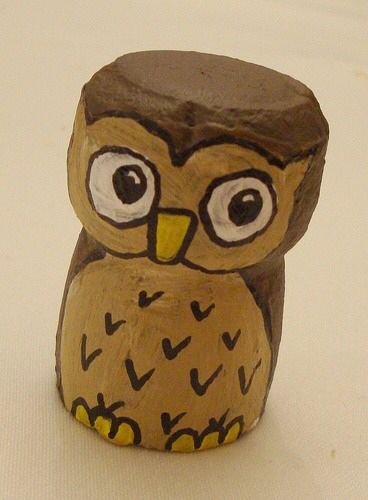 Cork creatures such as owls are easy to make with some paint and champagne or wine corks.
source pinterest

Make a Wine Cork Spring Wreath by hot gluing corks onto a wreath form and adding faux eggs.
source pinterest

A family of Snowmen made out of wine corks will be a great addition to your winter decor.

A Wine cork table runner will be a great heat protector.
source pinterest

Make Wine Bottles from your corks to hang on your wall.
source pinterest

A Cork Santa Hat makes a fun decoration for Christmas. Add red glitter and use white paint for the 'trim'.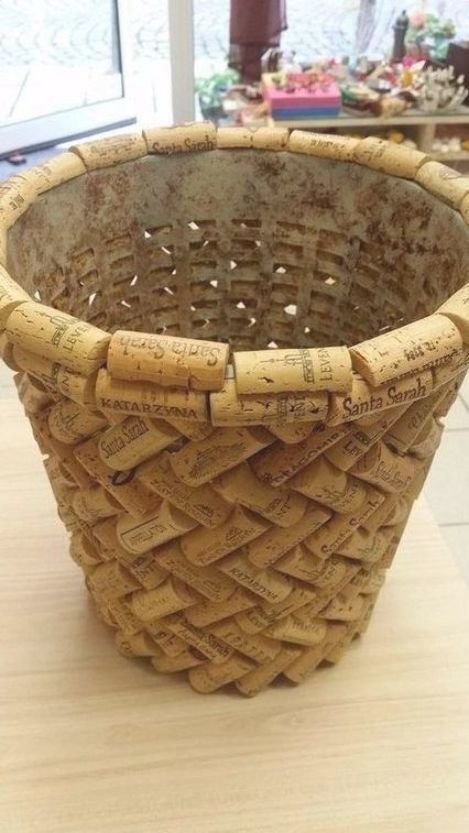 Make a Wine Cork Bin to sass up your decor. You can glue corks to an old bin to give it new life.
source pinterest

Make a DIY Mouse Christmas Ornament from a Champagne or Wine cork.
source pinterest

Wine Cork Reindeer Ornaments made from Champagne Corks.
source pinterest

A Thanksgiving wine cork turkey makes a great little favor. Use a faux leaf to create the plume and add googly eyes.
source pinterest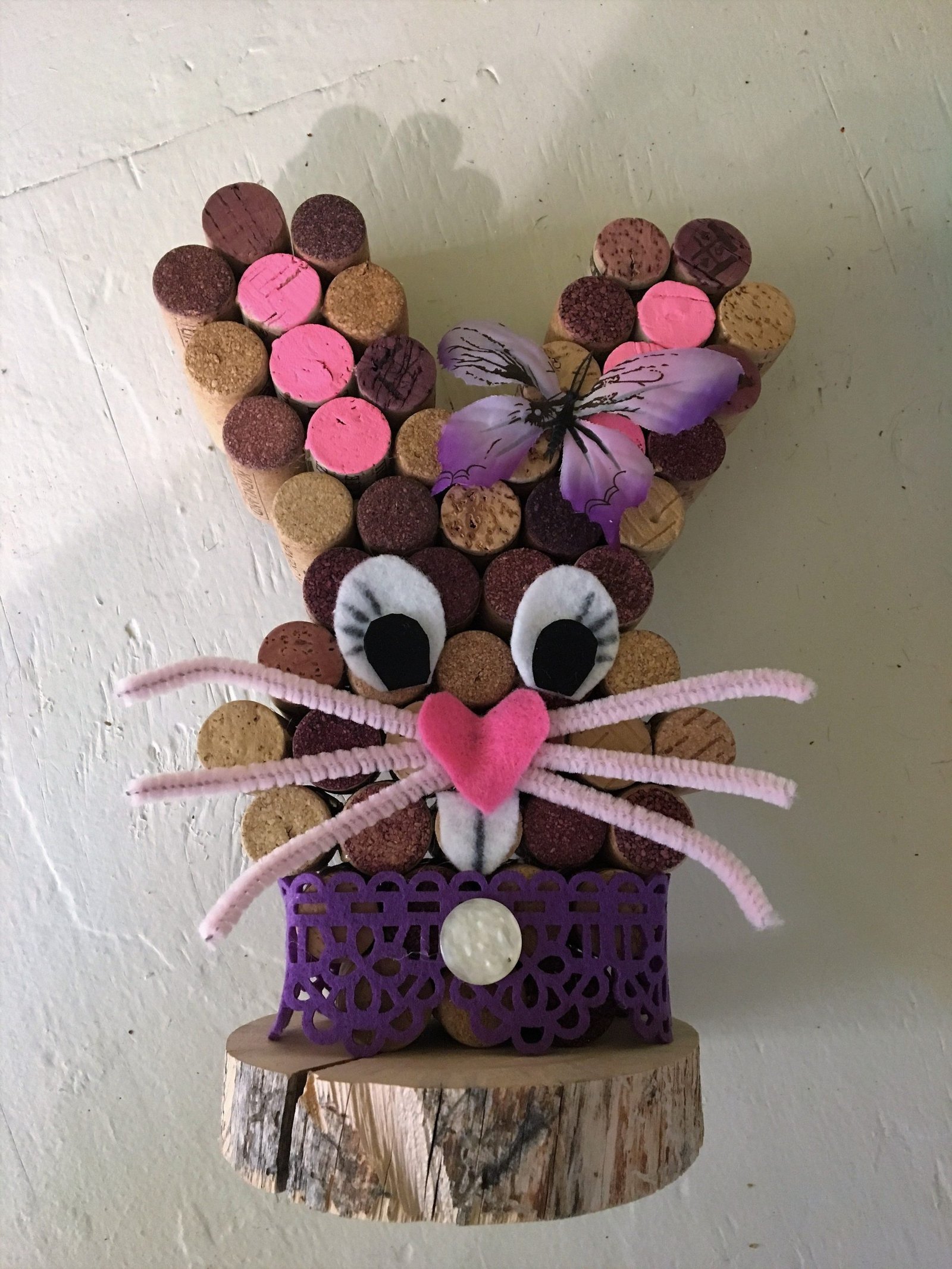 Make an adorable Cork Easter Bunny for Spring. Use felt for the eyes and nose and pipe cleaners for the whiskers.
source pinterest