Getting married is a huge celebration – so why not make the occasion even more special with a wedding advent calendar. You can purchase items and wrap them to place in a box, on a board or even on a hanger which the bride could then use for her gown. Maybe you'd like to make one for the bride and groom or maybe you are the bride and would like to make one for your bridesmaids. You can opt to make a calendar for the whole month leading up to the wedding or even just the week before. Having a gift to open every day leading up to the wedding will make the big day even more special. Check out these ideas for some inspiration.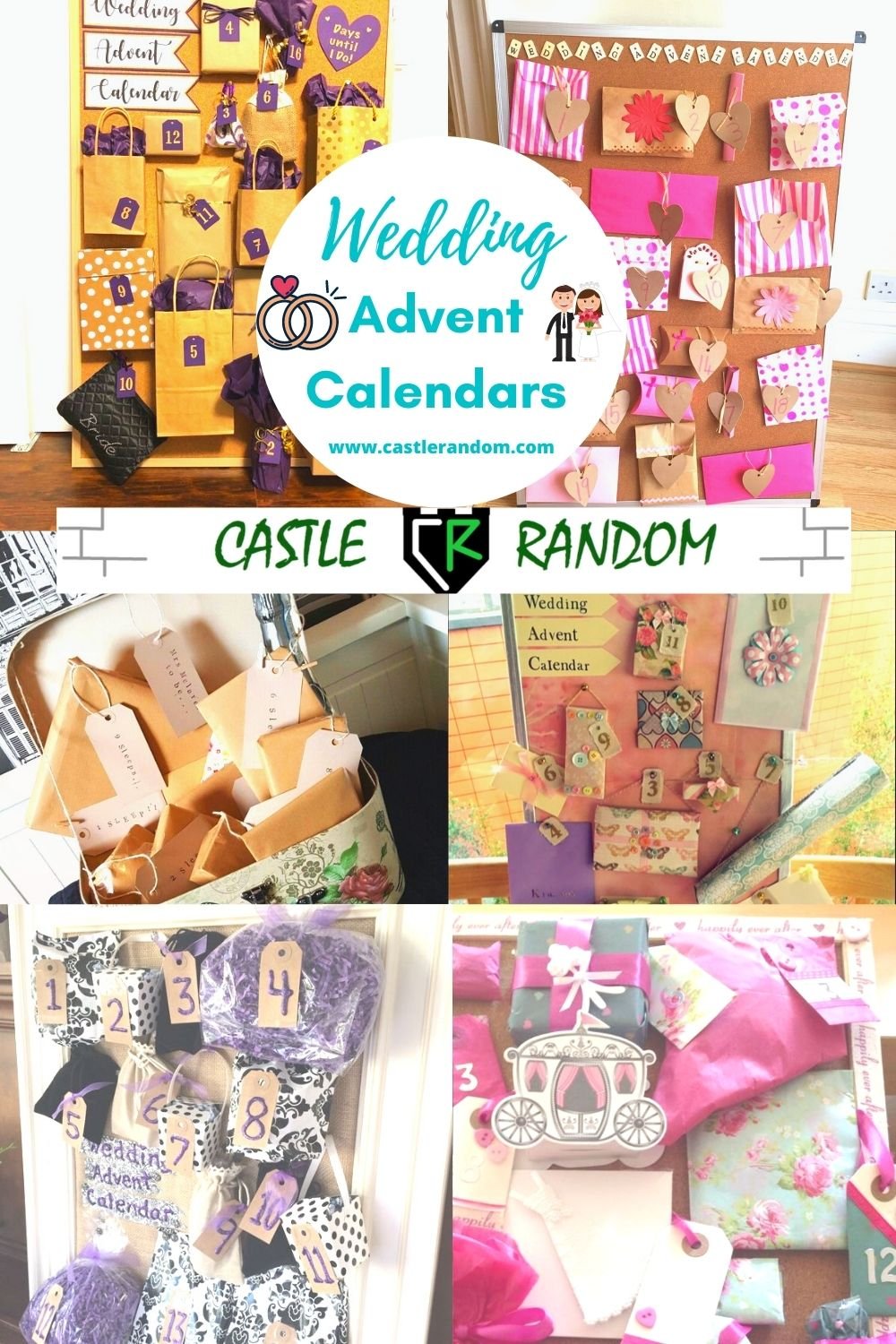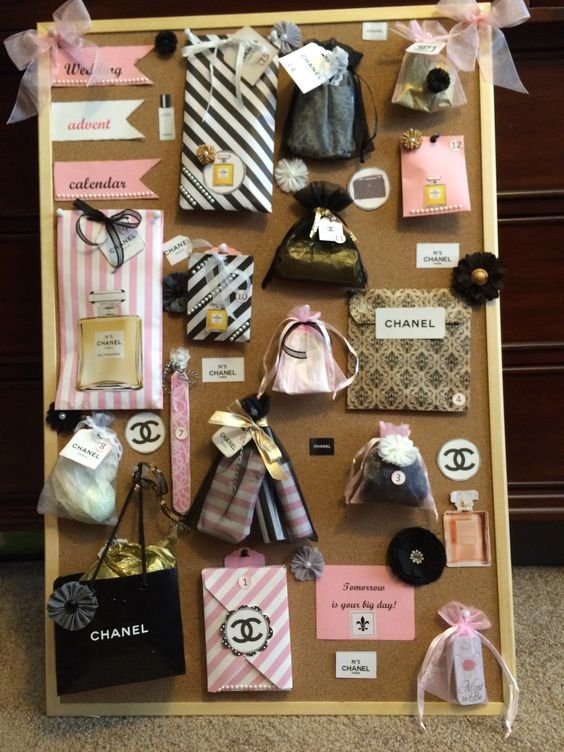 For an elegant touch, go for a Coco Chanel Themed calendar. Filled with goodies, tissues, wedding mints, emery boards, bride tank top,, lipstick case, hand creams, notepad, pen, showers scrunchie, Chapstick, etc.
source pinterest

For a Parisian style you could opt for Black & White striped wrapping and simply use a vintage looking suitcase.
source pinterest

Wedding advent calendar for a bride to be. Countdown for the next 25days, till…
source pinterest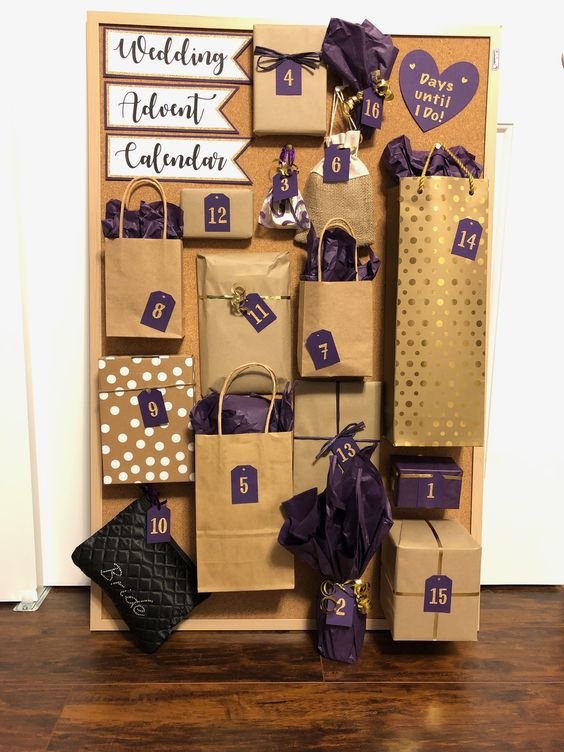 A Bottle of Bubbly placed in a pretty wine bag looks eye catching as part of the display.
source pinterest

Princess themed for the bride that has found her prince.
source pinterest

Each day has a little gift and a note.
source pinterest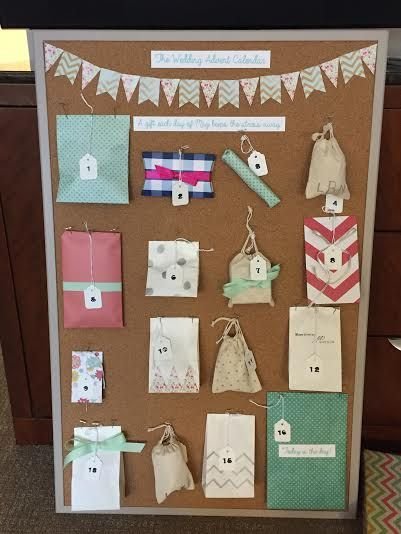 "A gift each day of May keeps the stress away". An advent calendar for the bride-to-be. The bridesmaids bought 15 things (Starbucks card, lotion, earrings, nail polish etc.) and then each wrote a card for her to open on the day of her wedding (in the last envelope).
source pinterest

If you have some extra time, making Hand Crafted cards really adds a personal touch.
source pinterest

Paris Themed Bridal Shower, count down advent calendar for the bride.
source pinterest
As you can see, most of these examples only require a cork board, tacks a few bags, gift tags, and a just a little bit of crafting to create a unique and special board to help count down to the big day.  To help start with your project I have provided a printable starter kit to help you begin your design.
See more Bridal Shower ideas below