If you are a bride on a budget then you will no doubt be researching frugal ways to celebrate. You really can save a fortune on your big day with these Dollar Store Wedding Ideas and still host an occasion worthy of a bridal magazine spread.
1. Dollar Store Candle Holders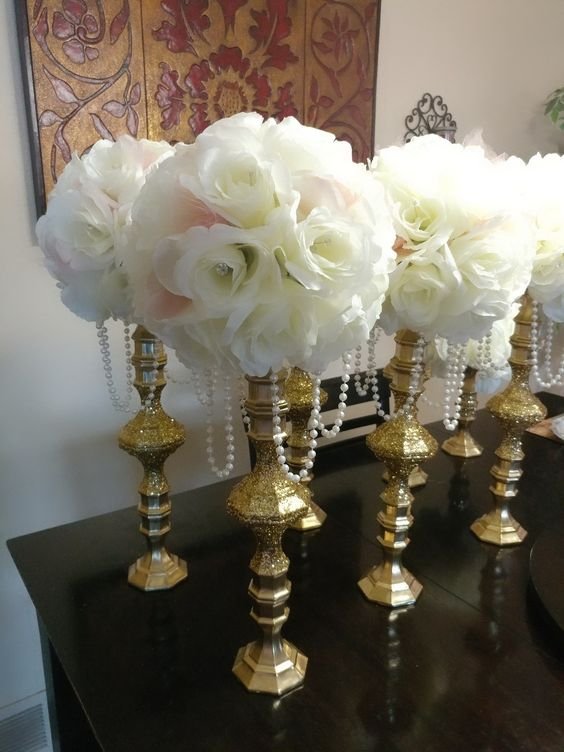 2. Bling Vases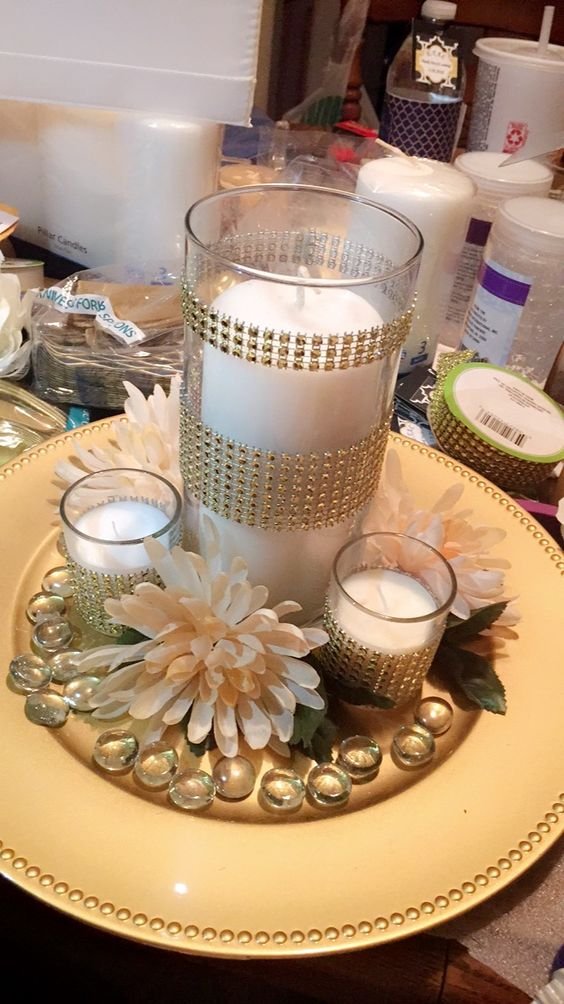 It's amazing how you can transform dollar tree vases using bling ribbon, dollar store flowers, clear marbles and gold trays. You can also purchases the candles cheaply too.



3. Vintage Vases

If you are looking to create a more rustic theme then these white bottles are perfect to place flowers in.
4. Cake Stands

Gluing some dollar store candle holders to plates creates this beautiful dessert stand.
5. Gold Balls

These ornaments would also look great for a Christmas party. Use dollar store gold thumbtacks and styrofoam balls to recreate. You could also put each ball in a champagne glass for the wow factor.
6. Photo Centerpiece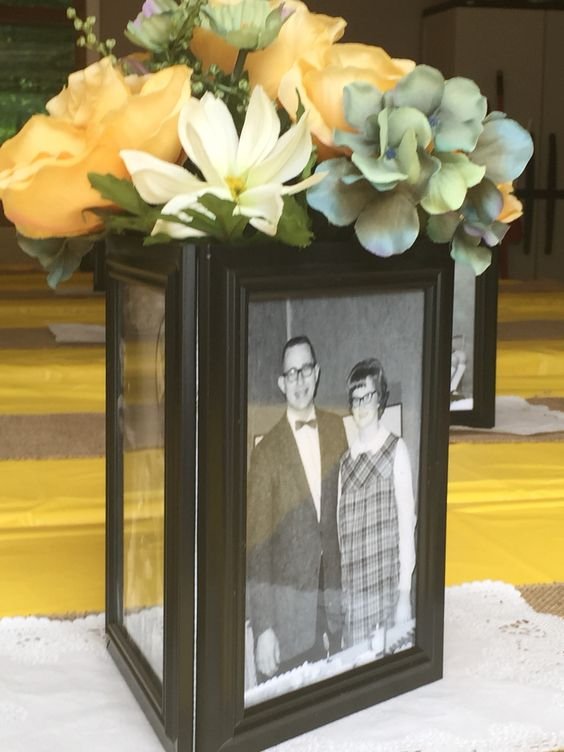 A couple of dollar store frames glued together with specially selected pictures makes up this unique photo centerpiece.
7. Different Sized Candles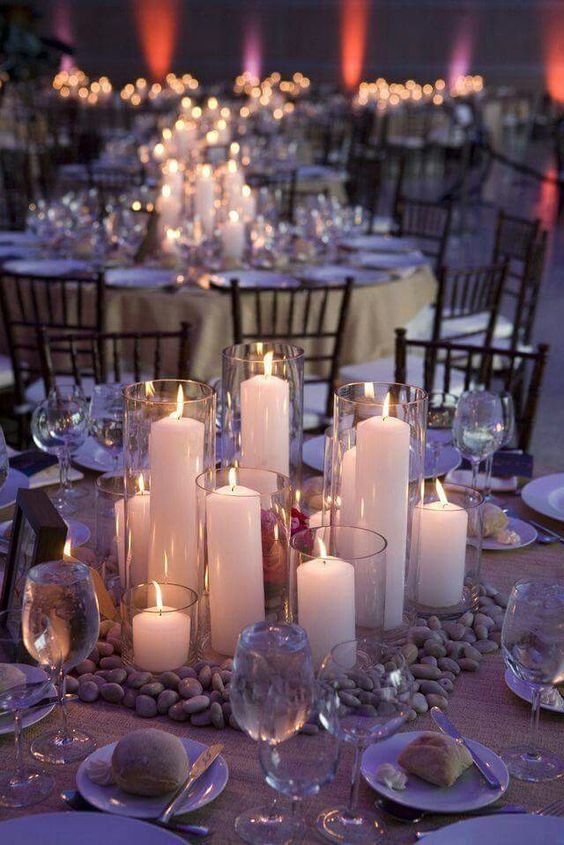 To add a dramatic effect use candles of different heights in glass vases.
8. Roses & Pearls Centerpiece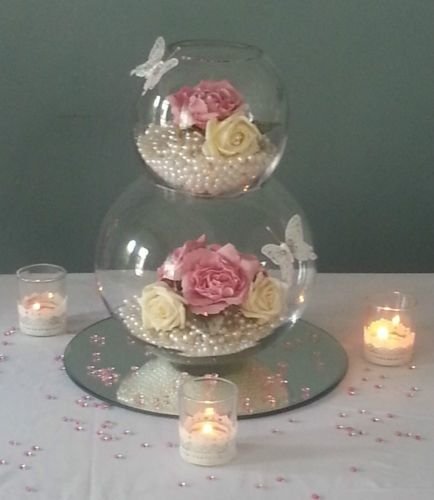 Create a romantic centerpiece using dollar store roses and pearls placed into a fish bowl. Add decorations like butterflies and place on a mirrored tray with candles surrounding it.



9. Jazzed up Vases

Give tired vases a makeover with bling ribbon from the dollar store.
10. Plate Guest Book

Make memories with this dollar store plate and some sharpies. Bake at 425 degrees for 30 minutes.
11. Dollar Store Wedding Ideas

Imagine serving breakfast up on this every morning – a great way to remember your "I do's".
12. Dollar Store Tray Guest Book

This is a very inexpensive Cupcake Tower made with items from the Dollar Store. You'll need small, medium and large plates as well as candlestick holders, super glue a tea cup and optional flowers.
13. Succulent Centerpieces

Succulents can be purchased for $1 each and this is ideal for a wine country themed wedding. Pop the succulent on top of 9 wine corks and moss in square vases from the dollar store.
14. Monogram Candle
15. Lucky Bamboo

Purchase square vases for and rocks to fill the vases.Add lucky bamboo and cut little tags from fabric paper with your names and the date of your wedding and attach it with ribbon. This is an inexpensive favor that will last forever.