If you're looking to recreate a trip to Whoville for your next event – then you've come to right place. Transform your home into a whimsical land straight from Dr Seuss' The Grinch. It's a fun theme for any time such as birthday parties, baby showers and especially Christmas Parties.
Make Grinch inspired snacks such as guacamole and pretzels dipped in red and green candy melts. Add centerpieces to decorate tables and make frames for photo ops. Take inspiration from these awesome Grinch Christmas Decorations to add the whimsical to your Whoville event.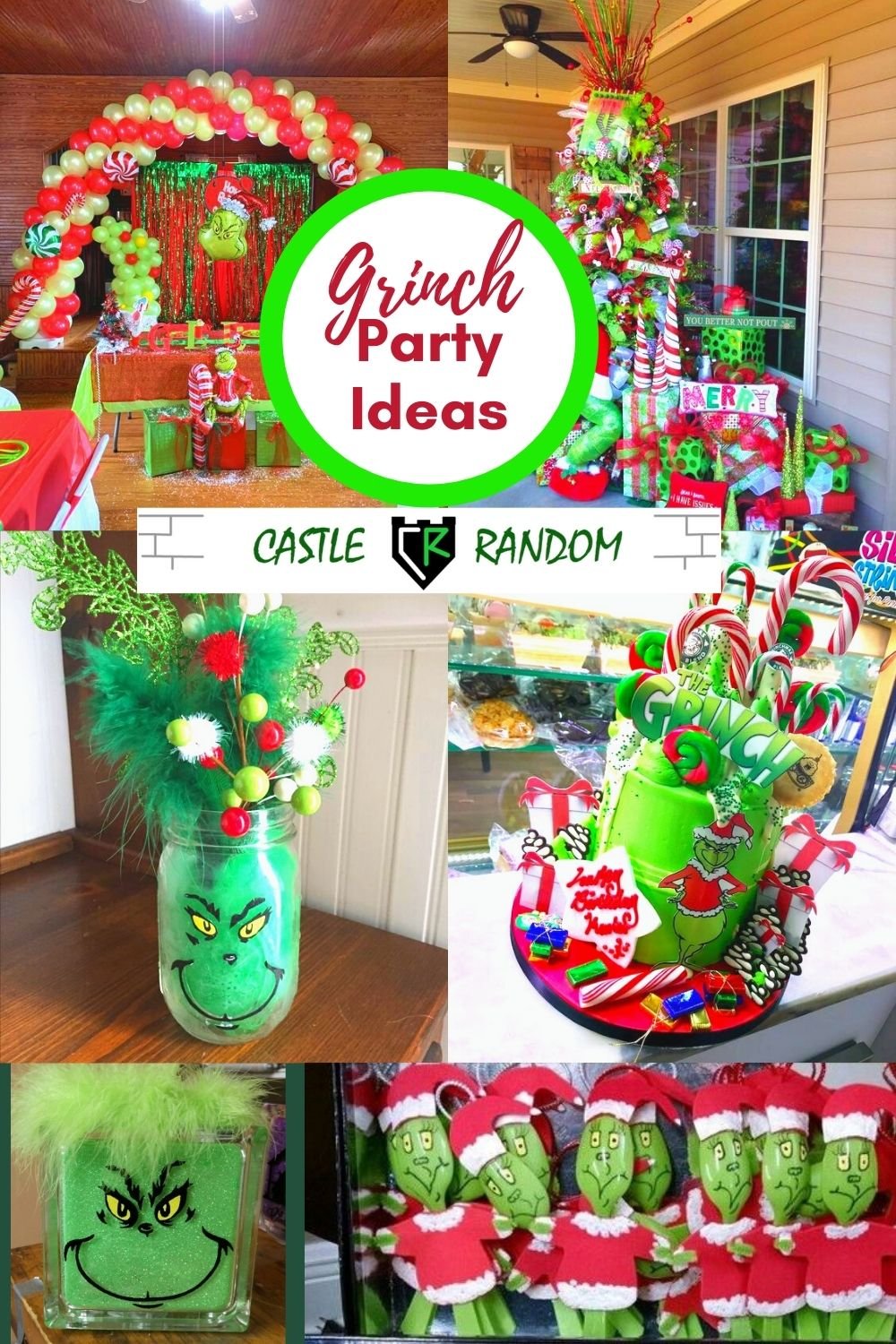 This Dr. Seuss Christmas Tree is made with plenty of green balloons.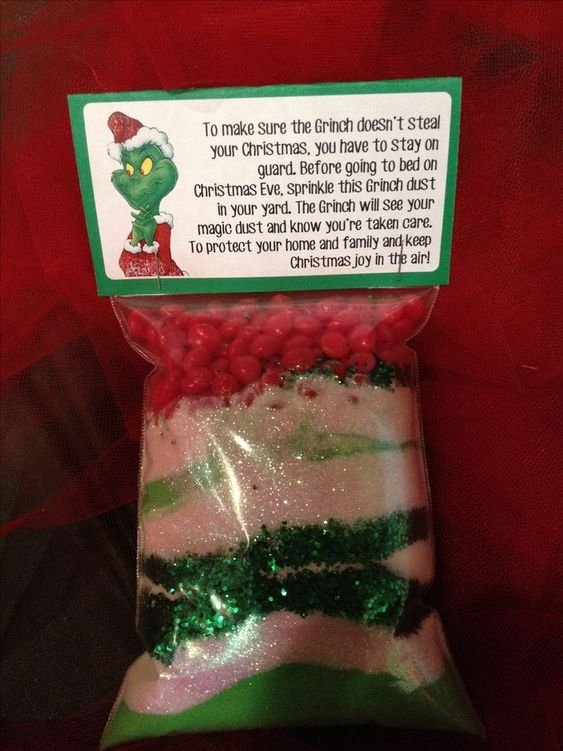 Magic Grinch Sand to keep the grinch away at Christmas time! Glitter, red hots, sugar, green sand.

Make these Grinch inspired snacks such by dipping pretzels in white candy melts and dusting them with red and green sprinkles.
Grinch Inspired DIYS
We have included this video tutorial from Chelsey Bowen to show you how to make some Grinch inspried crafts.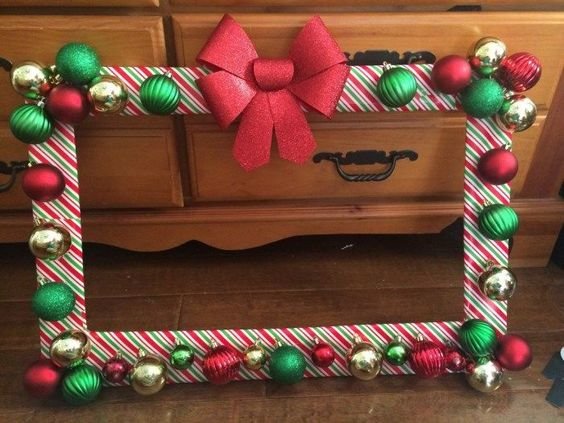 A Grinch Photo Frame is a must for photo ops.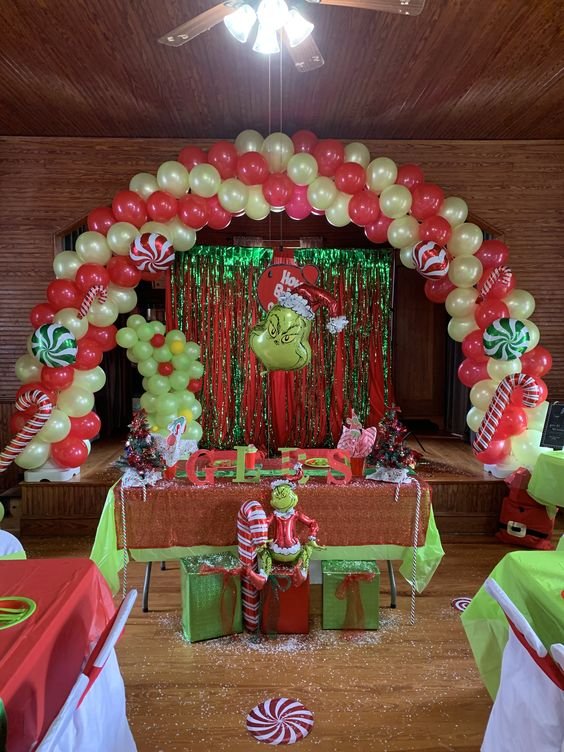 Balloon Arches are ideal for a special Birthday Party.

Make a Grinch jar to set on tables or put bouquets in. They could also be given out as favors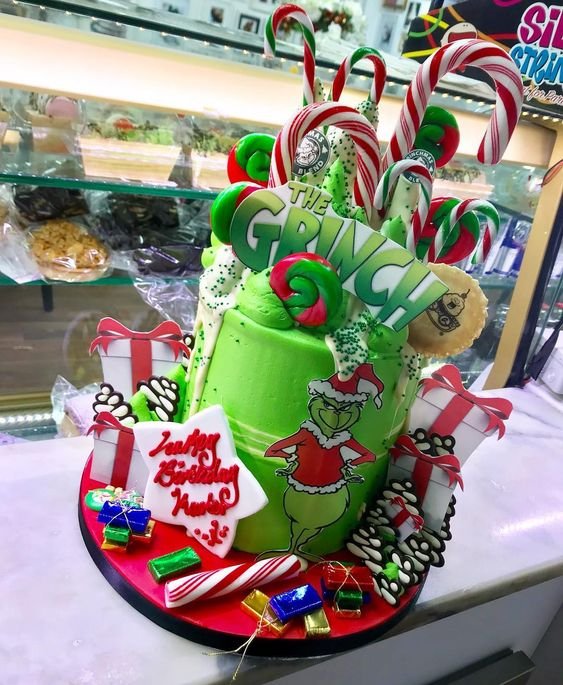 Give guests a treat with this Grinch cake.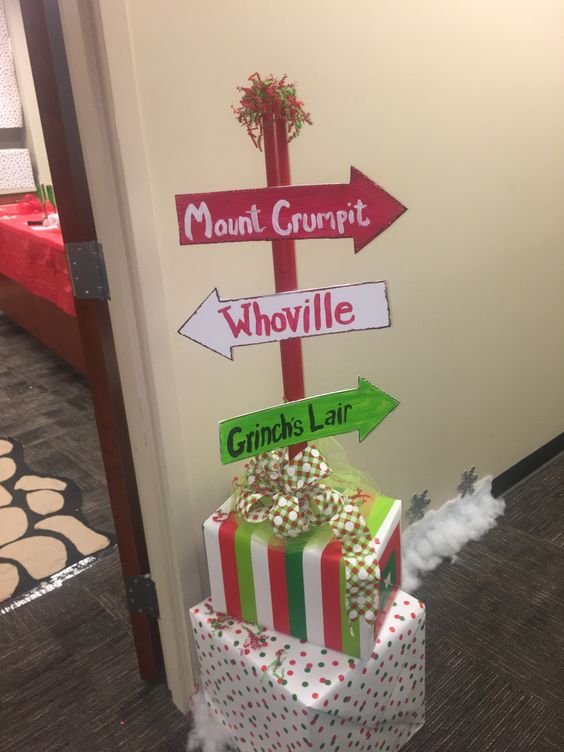 Make a fun Grinch signpost to show guests where to go.

This Christmas, yard art of Grinch, Max & Cindy Lou Who would be great for games such as pin the hat on the Grinch for example.

Make a Christmas Grinch wine glass for your drink station.

Kids will love playing this Grinch Toss game.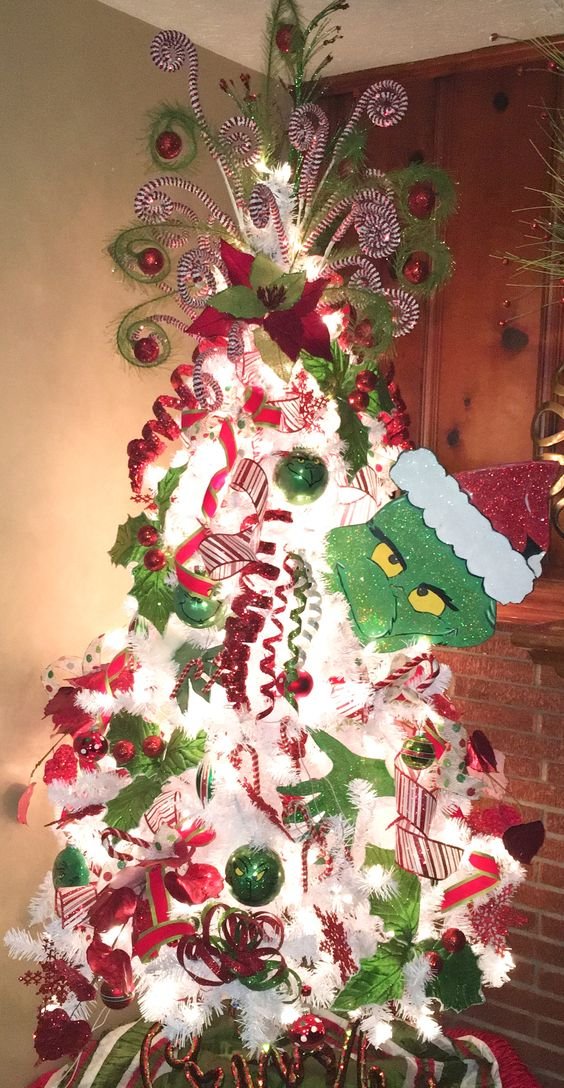 Decorate a Grinch Christmas Tree to really set the tone for your party.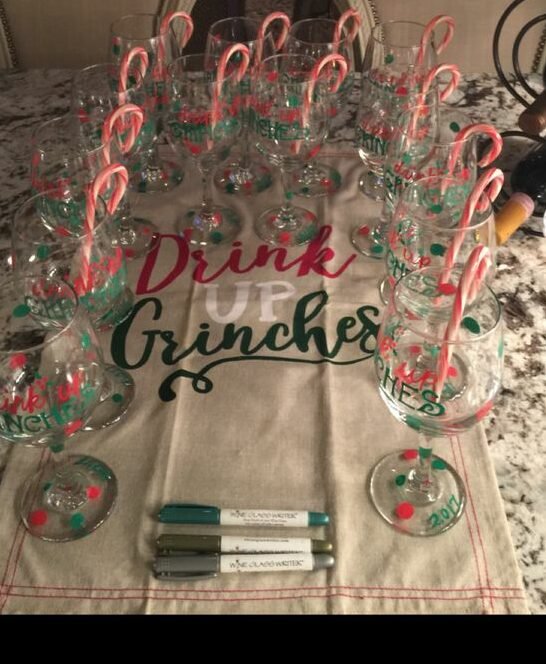 Make a festive drink station with a sign or table mat with the words Drink up Grinches. Add peppermint stirrers to glasses to complete the look. You could make up a Grinch themed punch to fill the glasses with too.

Serve Grinch guacamole with snacks such as chips.

You can even decorate your fireplace for the "Wholidays".

Your a mean one Mr Grinch! Decorate your door with wrapping paper and tinsel to add to the festivities.

The Grinch isn't really stealing these Christmas Lights – but he sure looks like he's giving it a good try!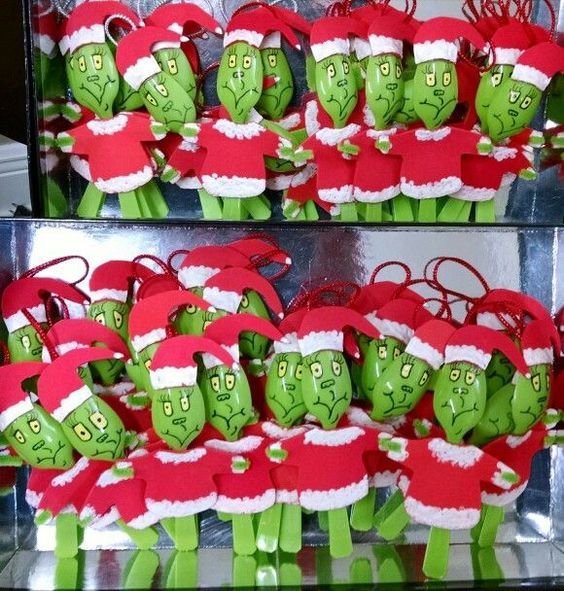 How adorable are these Grinch ornaments made of from spoons.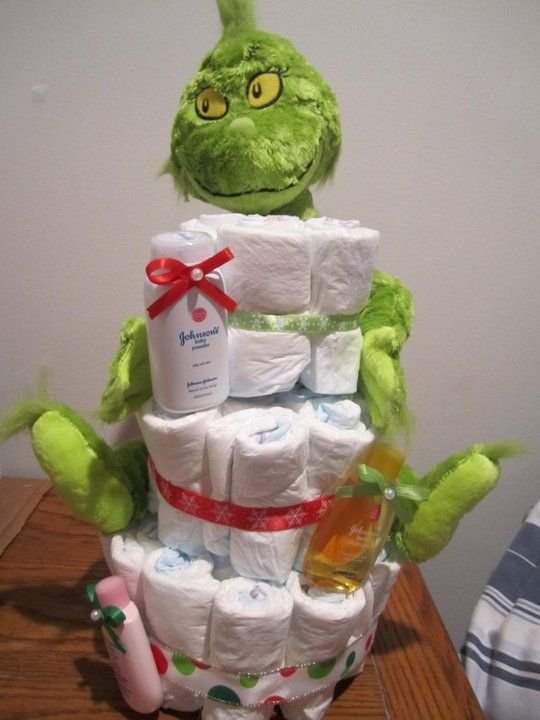 A diaper cake makes a great gift and centerpiece for a baby shower. The supplies include diapers, Grinch Soft toy, ribbon , paper towel tubes, scotch tape, straight pins, hot glue and hot glue gun.