Making a handmade gift will not only save you money but it will also be more thoughtful than something that is store bought. If you need some inspiration then these Christmas Gift Baskets are choc full of ideas to get you started.
1. Coffee Lover Gift Basket

For the coffee lover in your life, grab a bunch of coffee inspired gifts such as mugs , syrups and flavorings to recreate this idea.
2. Baking Set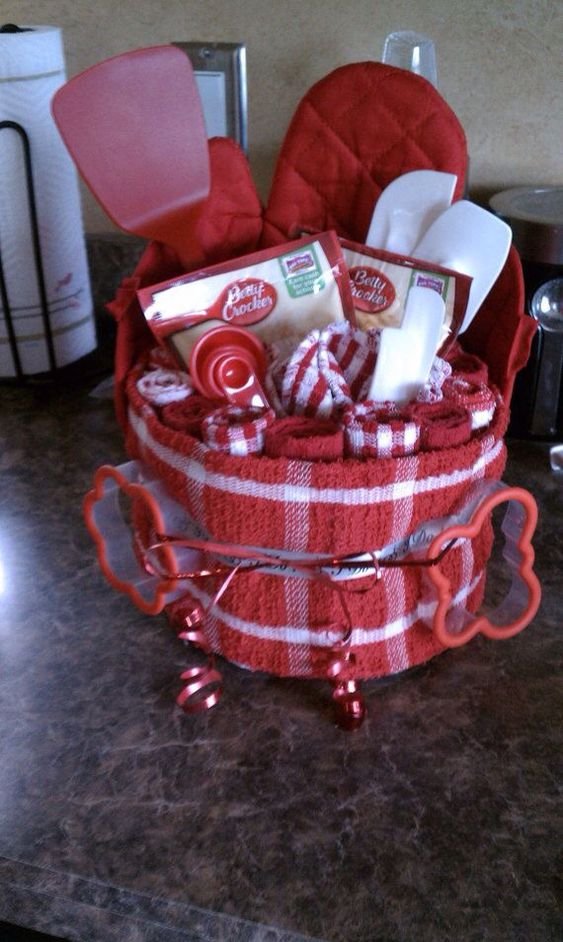 For those aspiring chefs – this is the ideal gift. You can get items including tea towels, cake mixes, spatulas, measuring cups and whisks for the sweetest treat ever.
3. Santa Candy Bouquet

Purchase a festive over sized wine glass to serve up this delicious bouquet. You will need wooden sticks which you can attach to each candy bar and then place on a styrofoam ball. You can use nicely decorated tissue paper to complete it.
4. Pampering

It's hard to believe that all things for this basket were found at the dollar store including a mini loofa, lip balm, a mani set, a mirror, facial brush and towel, and nail polish.
5. Wine Basket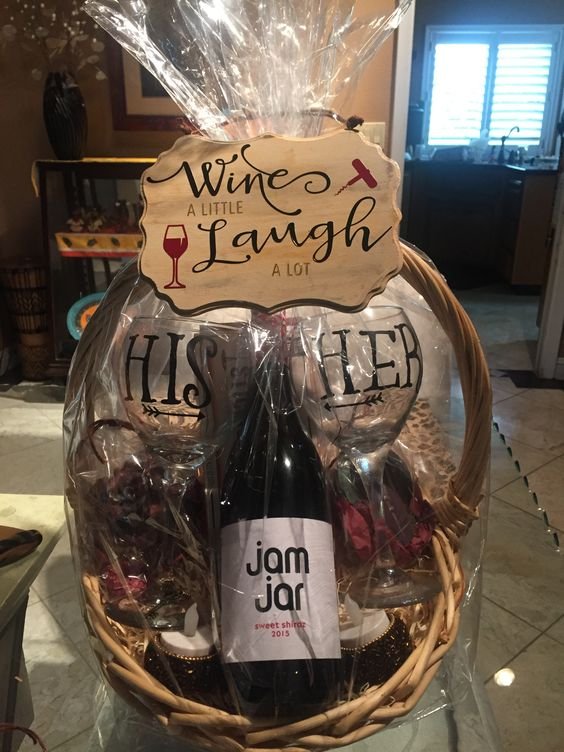 A wine basket is perfect any time of the year and the gift receiver might even invite you to stay for a glass or two.
6. Cozy Gift Basket

Get ready to snuggle with this super cozy gift idea. Purchase a basket, blanket, a wine glass, some chocolates, pajamas, slippers, and fuzzy socks.
7. Mugs & Socks

This idea costs under $10 to make. Purchase a $1 mug and $1 socks from the dollar store and add some toiletries.
8. Lotto Tickets

A lucky gift bag will always go down a treat.
9. Jack Daniel's and Coke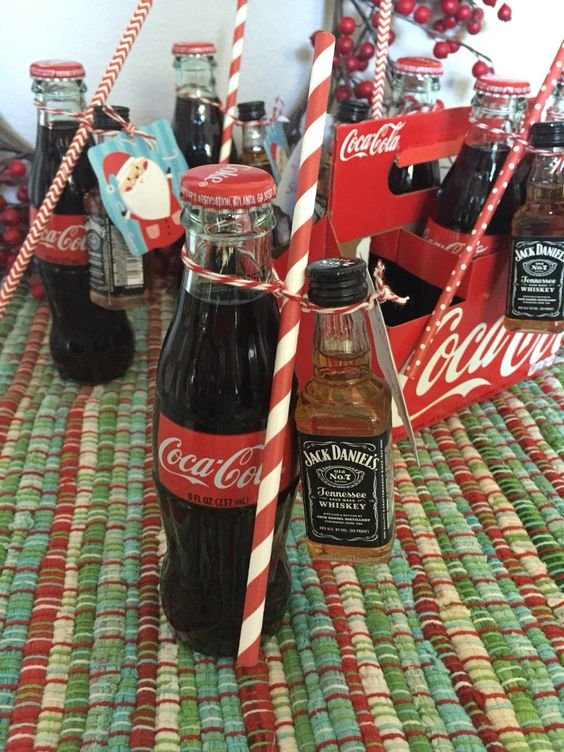 This Christmas gift costs under $4.00! Great for coworkers, book club, etc.
10. Liquor Bouquet

Mini size bottles of liquor make up this awesome hamper idea.
11. Purple & Teal

These colors look great and it's easy to put together by sourcing items featuring the teal and purple colors.