DIY Pickle Jar Snowman
For a fun snowman craft idea, upcycle old jars into these cute snowmen in time for Christmas. You can use 1 gallon glass pickle bottles or indeed just use two different sized fish bowls. Also the rest of the materials used are from the dollar store so that makes this a very cost effective craft. To get the frosted effect you can use mod podge and epsom salt. You can also vary your design for example you could make a winter scene in the jar of the snowman's body to turn it into a snow globe.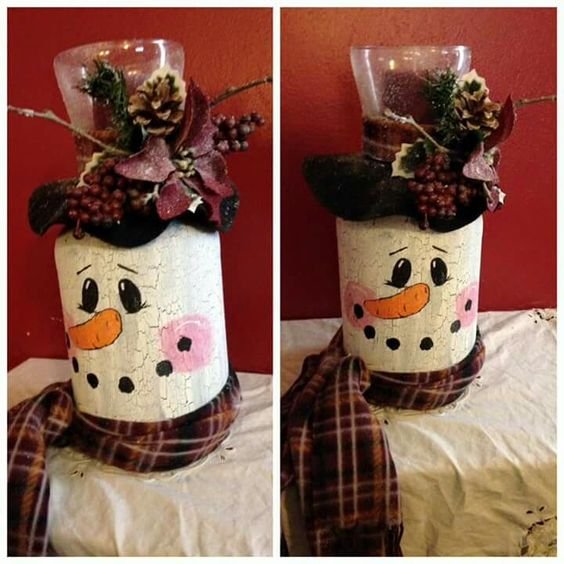 Give your snowman a different look with a crackle effect.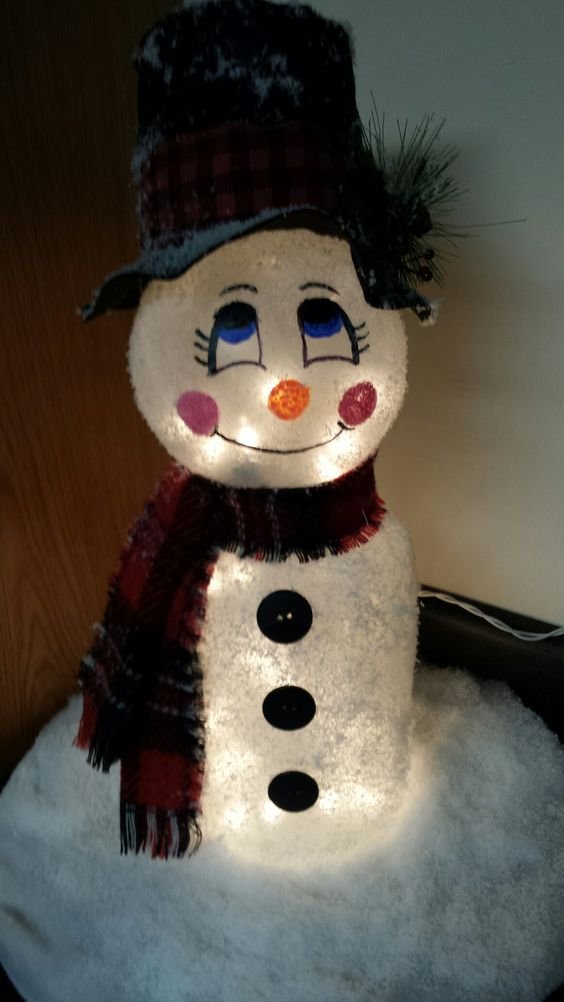 Epsom salt adds the texture to this light up snowman jar.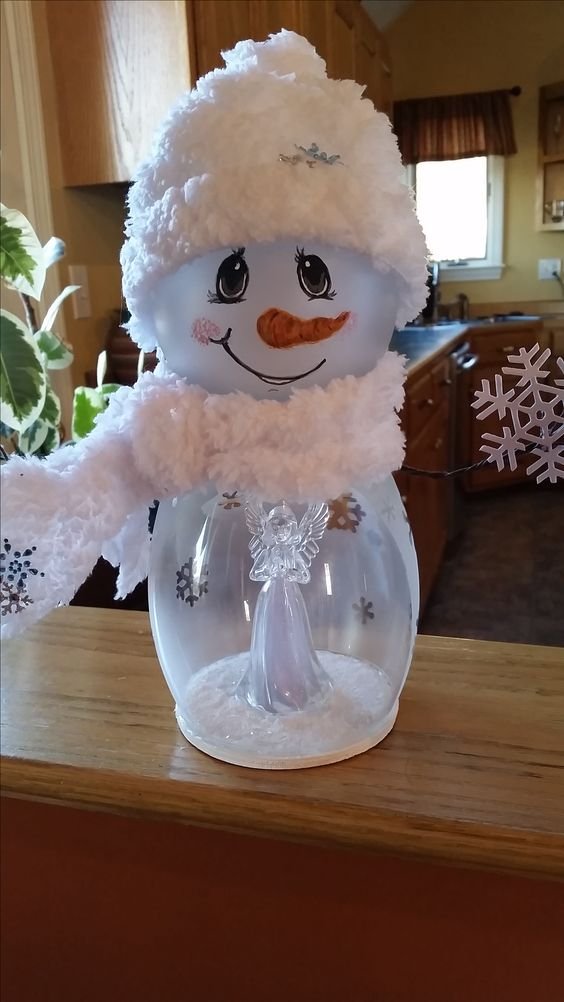 Make a whole family of jars to decorate your home or even to give out as favors.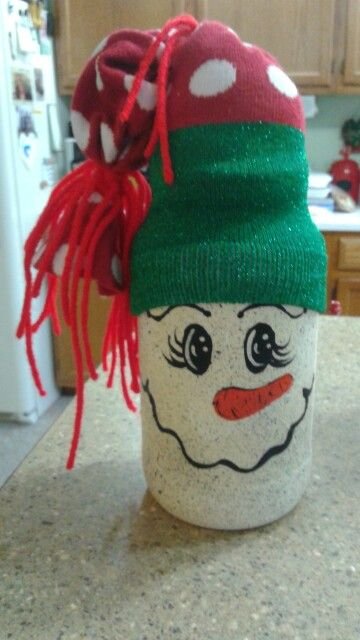 Add a hat made from a sock to a painted pickle jar and a snowman is born.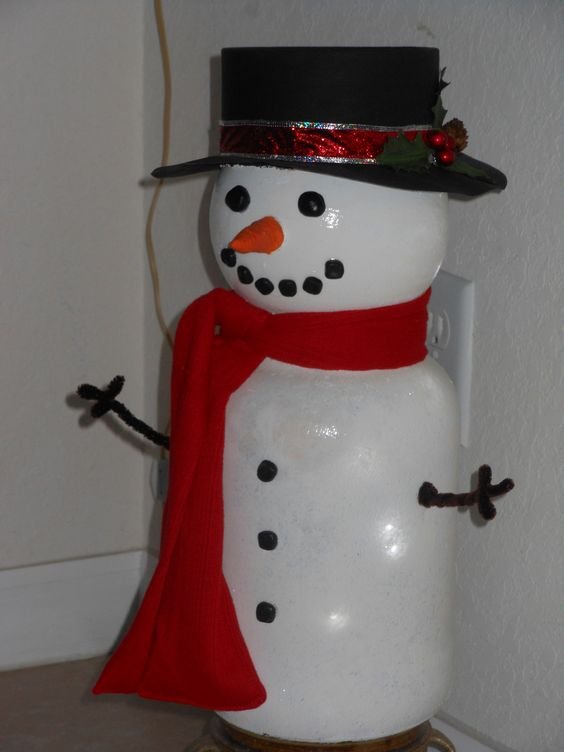 We love this Pickle Jar Snowman made by Debbie Oyler Stewart.

Another great idea is to turn it into a festive candle holder.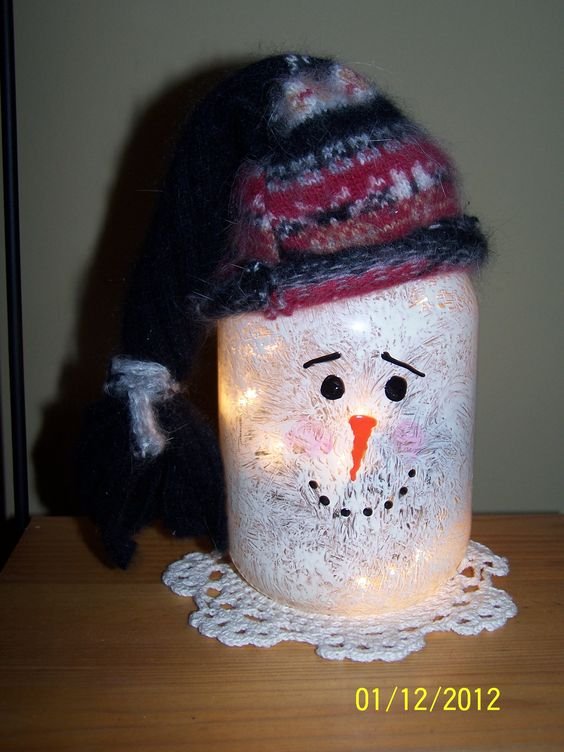 Jennifer McSweeney made this lovely Lighted Mason Jar Snowman.