Valentines Candy Poster Gifts are perfect for Valentine's Day, Mother's Day, birthdays, Christmas and graduations. In fact they work for pretty much anything – who doesn't love a good candy pun. Begin by collecting his favorite candy, and then figure out what words you can make using this candy to incorporate on the poster. You could also use snacks like peanuts and chips too, if you're sweetie prefers savory. A Candy Gram is sure to brighten his day.Not only are candy bar gift cards amusing, they're also yummy. For some reason candy and a note really does say a lot and make great gifts.
For creative ways to gift cash – this idea could also be used or with gift cards. You could put different amounts on different cards such as their favorite coffee house and and retail store. Make it more personal by adding photos of the two of you. You really can get as creative as you like with this project.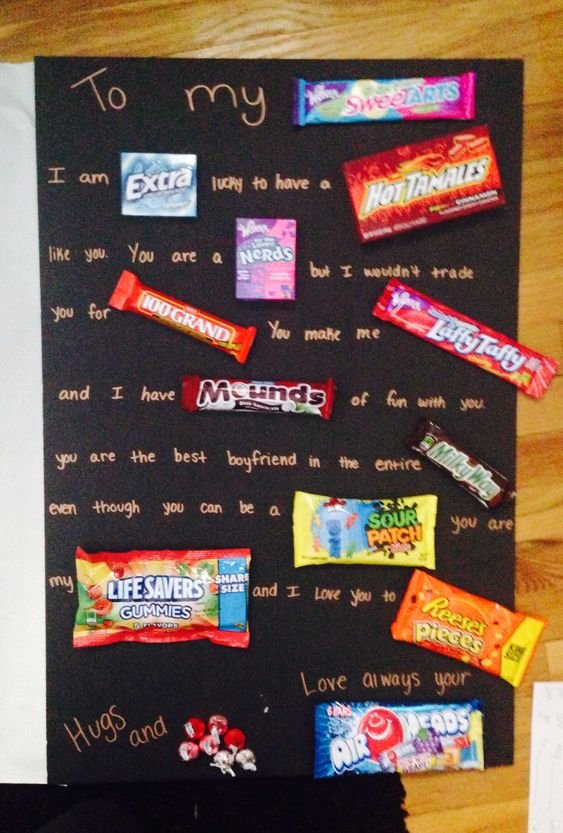 Making a thoughtful gift for your sweetie doesn't have to be expensive. Make this Candy Poster Gift using a large piece of card and purchase their favorite candy to make some puns.

Grab their attention with a red board for the base of your poster gift.