With landfill increasingly being filled to the brim, recycling and reusing has become of paramount importance. You can easily transform old tires into pretty planters for your yard with just a few items including spray paint, a drill and saw. Making your own flower pots from recycled tires is a great way to make your lovely garden greener. It is also very easy to customize project. Larger or smaller tires can be used larger and your favorite colors and patterns can become part of the design. If you use spray paint, make sure to prime or use one with primer in it. You could even use glow in the dark paint to make them glow at night or glitter for extra sparkle. Learn how to make a tire planter by taking inspiration from these ideas.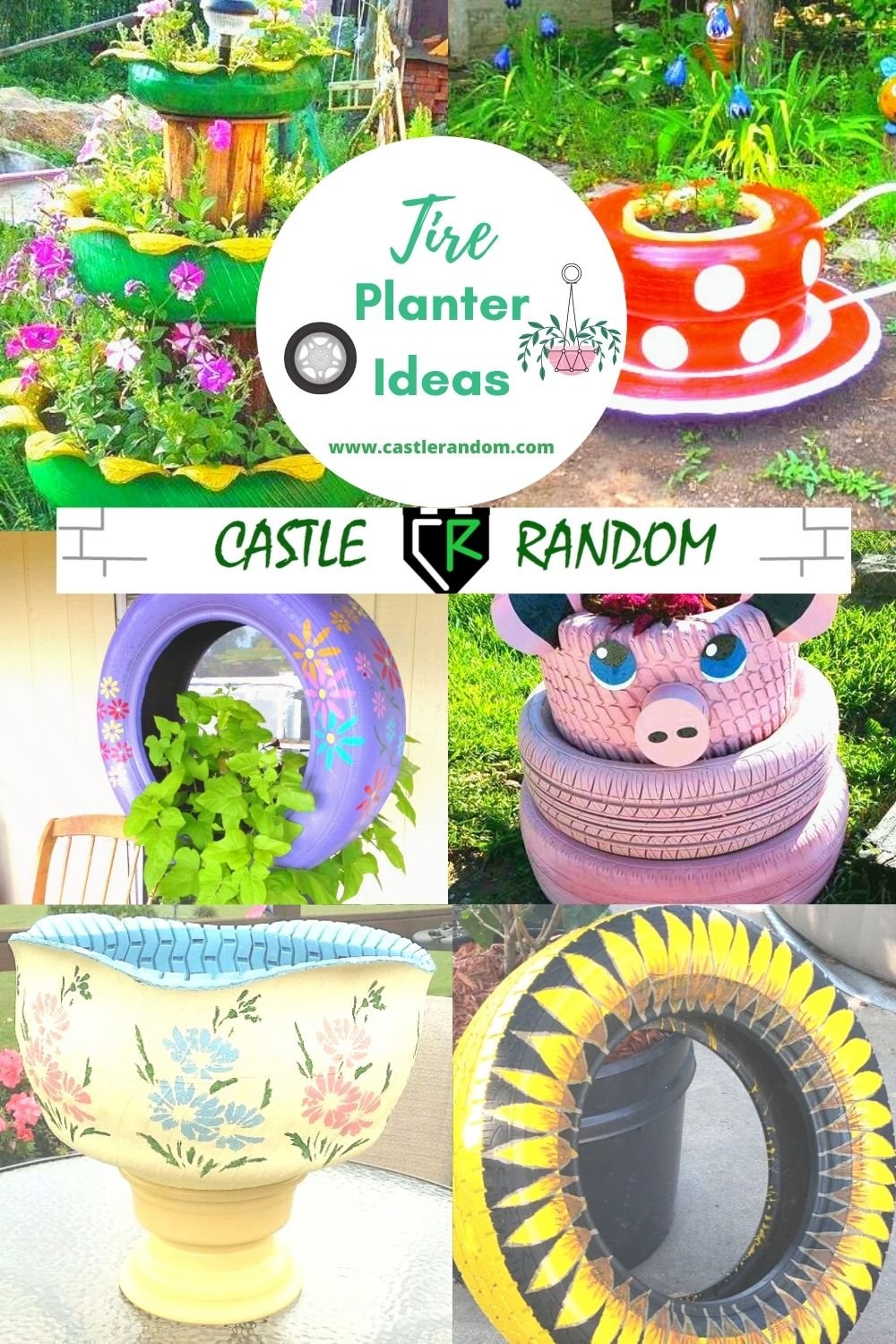 Make this stunning flower pot from a used tire and it's rim. You will first draw a zig zag pattern on the tire. Then take a drill and drill a hole at one point. You can now get in with your saw to saw out the design. Once the pattern is cut out, you'll turn the tire inside out. Now you're ready to spray paint it yellow and once dry you can use a stencil of flowers to create the flower design.
source pinterest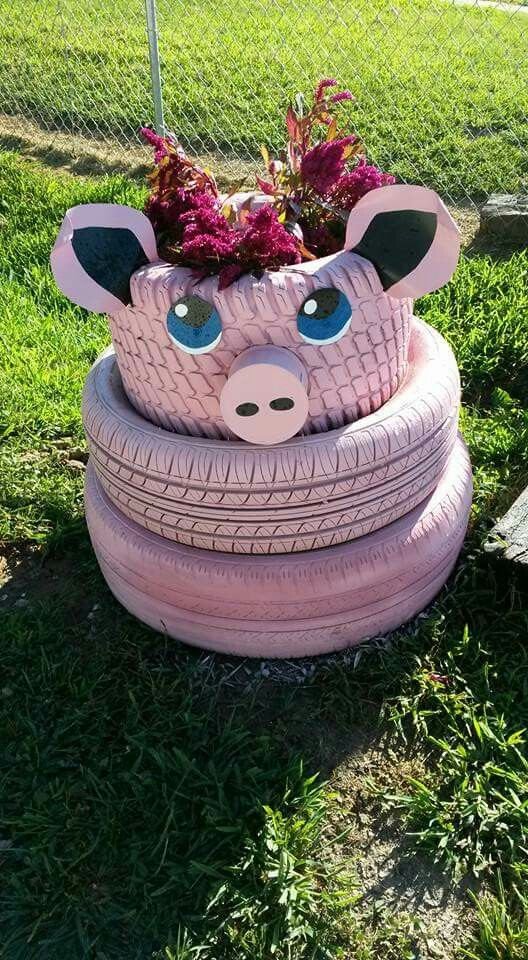 Make a Tire planter "pig" with 3 tires and pink spray paint.
source pinterest

Make a raised garden out of old tires, you can use the "Gloss" Paint & Primer in one for indoor/outdoor use.
source pinterest

Planter Towers are a fun and creative addition to your green house.
source pinterest
Unique flower tower
We have included this video tutorial from J.o.h.n Ideas to show you how to make a flower tower from tires.

Make a Hanging Tire planter to decorate your porch.
source pinterest

Make an adorable Tea Cup Planter with two tires which are spray painted red. An old garden hose makes the perfect handle you can just screw this on.

This impressive structure requires multiple bigger and smaller tires to recreate. For the base you could use reclaimed wood. Cut tires in half to form the outer shape and then spray paint them the color of your choice. Make your desired shape with these tires for the bottom structure and then fill with soil.
source pinterest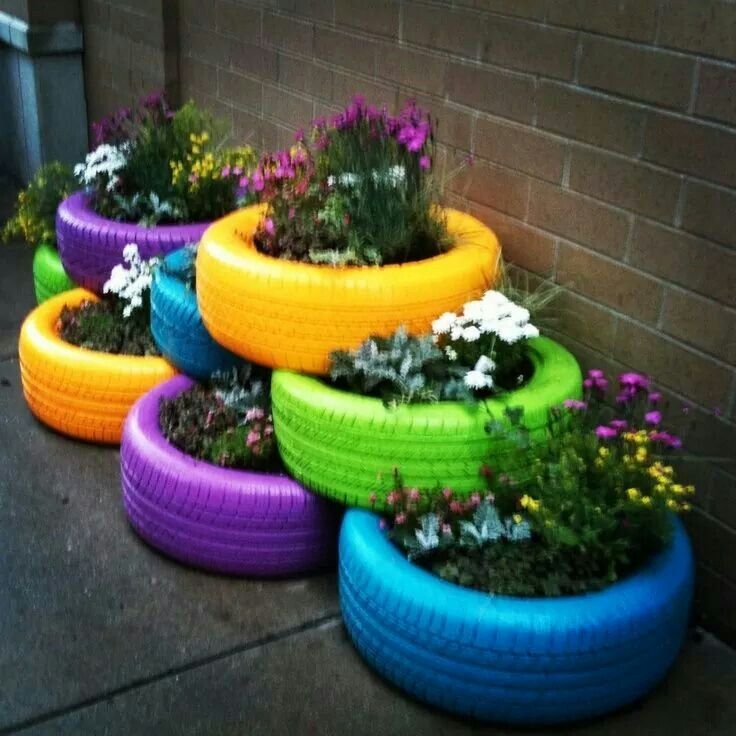 Tire Walls are a cool way to re-use tires.

This shows you how to make a recycled tire retaining wall.
source pinterest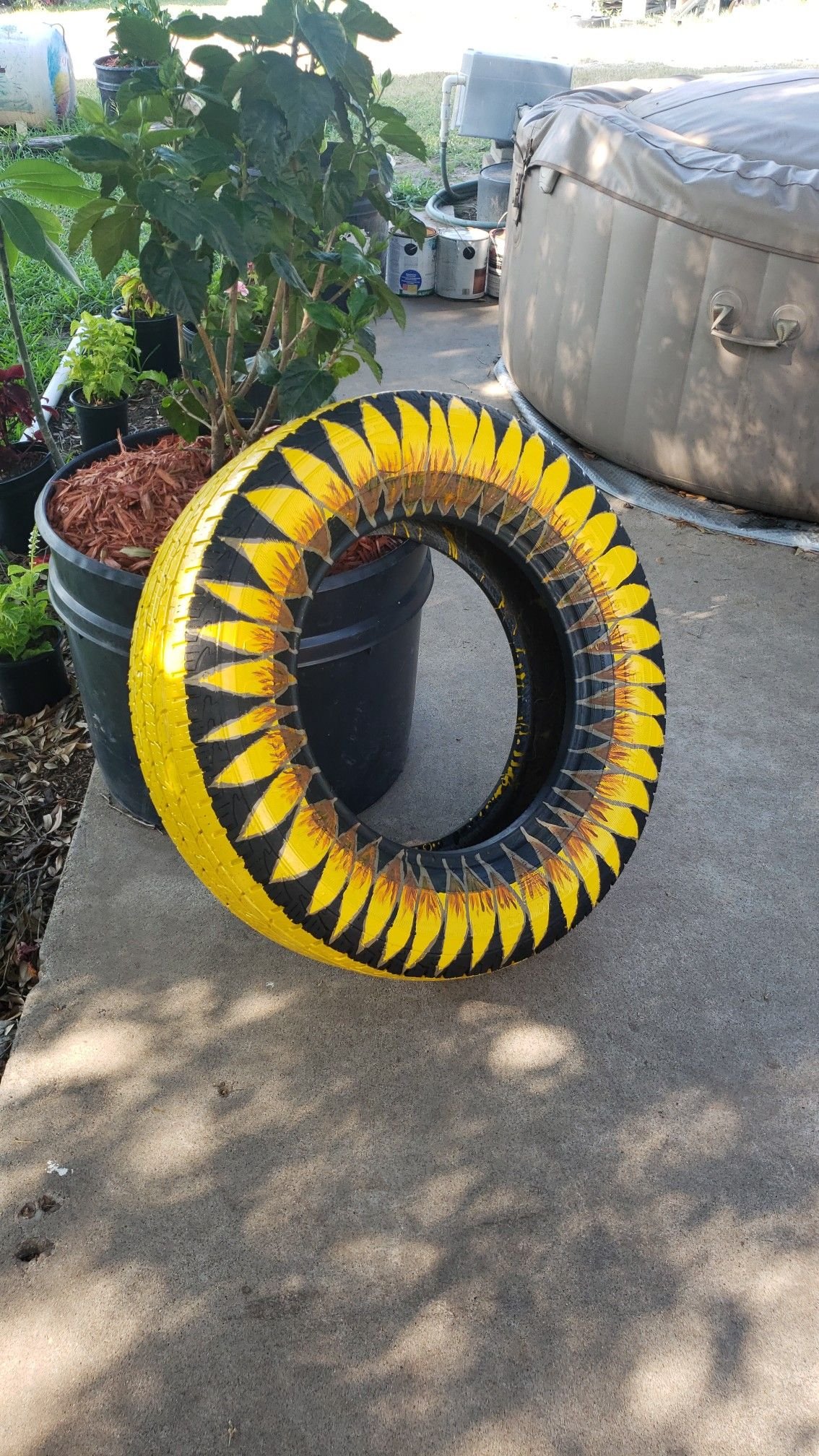 Get creative with your paint work and make this Sunflower tire planter.
source pinterest

Striking blue looks great with purple and yellow flowers.
source pinterest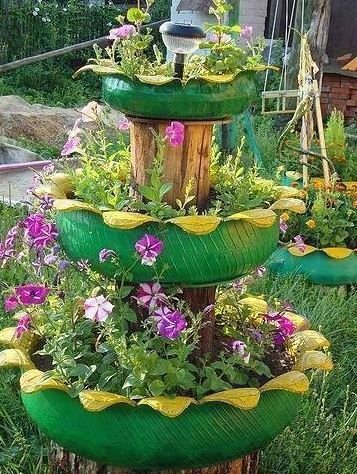 This Tower tire planter even comes complete with a solar powered light at the top.
source pinterest

Suspend a Hanging Tire Planter from a tree to really create interest in your garden.
source pinterest

Create the perfect pair with these pink and white Teacup tire planters.
source pinterest