Pumpkin Pig Ideas are perfect for non carve pumpkin ideas. If you are looking for a creative way to style your pumpkin for fall and Halloween – why not take inspiration from the cute pink pig. There are so many tales about this creature, from the three little pigs to a childhood favorite cartoon Peppa Pig, that you can be as creative as you like with this idea. For a no carve Halloween pumpkin – pigs make a very adorable design to paint onto your gourd. Kids will love getting involved too. So what are you waiting for ? Take inspiration from these adorable piggy pumpkin ideas.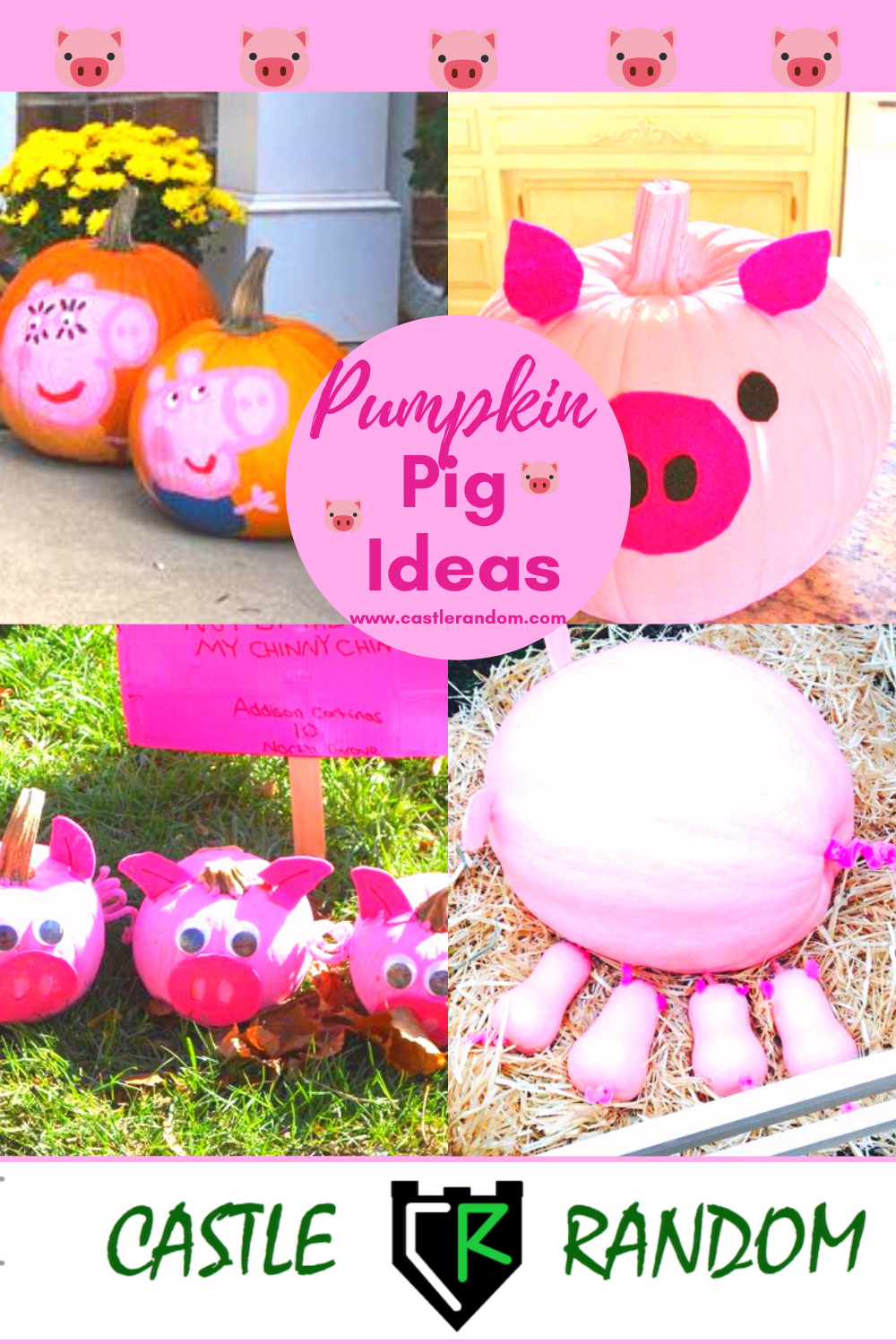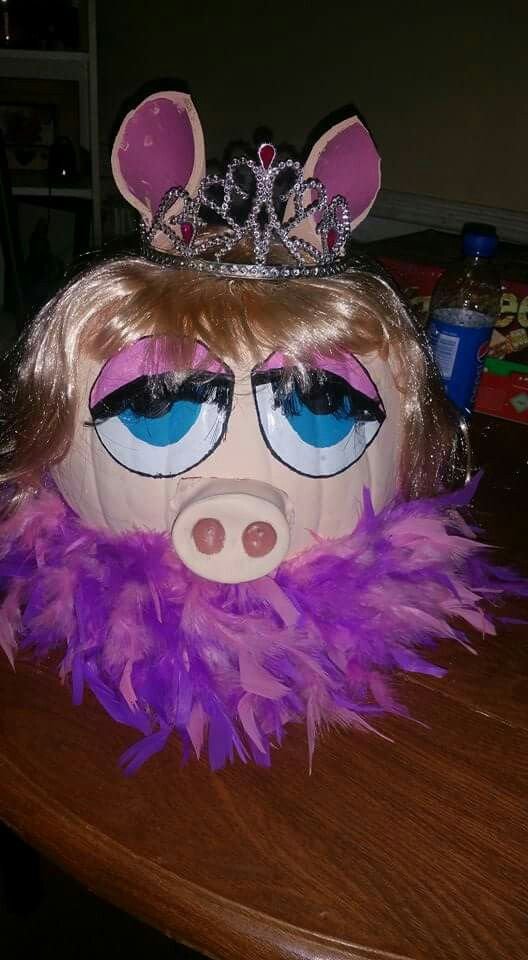 Mrs piggy, Pumpkin is looking for her Kermit!

Pua the pig and Kakamora painted pumpkins. These would also make a great addition to your Thanksgiving Tablescape Ideas.
Halloween Pumpkin Painting Video
We have included this video tutorial from Disney Family to show you how to make Pua the pig.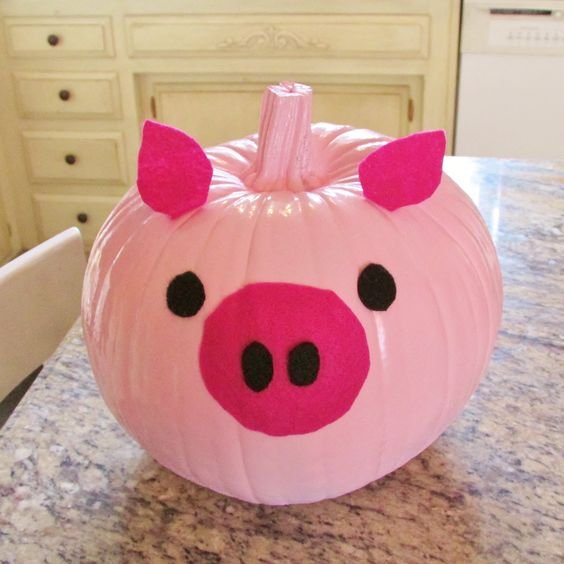 To recreate this, paint your pumpkin pink and add pink felt ears and a nose. Oink oink!

A Peppa pig pumpkin is perfect for little ones who love this cartoon.

How adorable is this Pumpkin pig pen? Butternut squashes make the 'piglets'.

Painted Peppa Pig pumpkins are an adorable way to decorate your porch for fall and Halloween.

This little piggy pumpkin sat on the table , the others had roast beef!

This Peppa Pig pumpkin is ready for muddy puddles!

Take inspiration from a childhood favorite – Three Little pigs.

Pig & Penguin Pumpkins make a great team to guard your porch!

Pumpkin pig (Wilbur from Charlotte's Web) – diorama.

This Piggy pumpkin has a nose made from a styrofoam cup which is painted pink.