If you are hosting a party for any event or occasion – then try these party food ideas. Whether you're having a large gathering or a small one, you will want your guests to have plenty to snack on – and it's also part of the entertainment. If it's for a birthday you may have a particular theme in mind and the same goes with baby and bridal showers. It's important to cater for everyone so check for food allergies with guests beforehand. Make sure to have a nice selection of sweet and savory available to tempt guests. You can make tear apart cupcake cakes to easily feed a large number and it will look great on your dessert table. For healthy, savory snacks you can opt for veggie platters. A quick grab and go option is to put fruit or popcorn in plastic cups. Check out these ideas for inspiration.

A taco bar is perfect for an outdoor event. You can use mason jars in a trough filled with ice.
source pinterest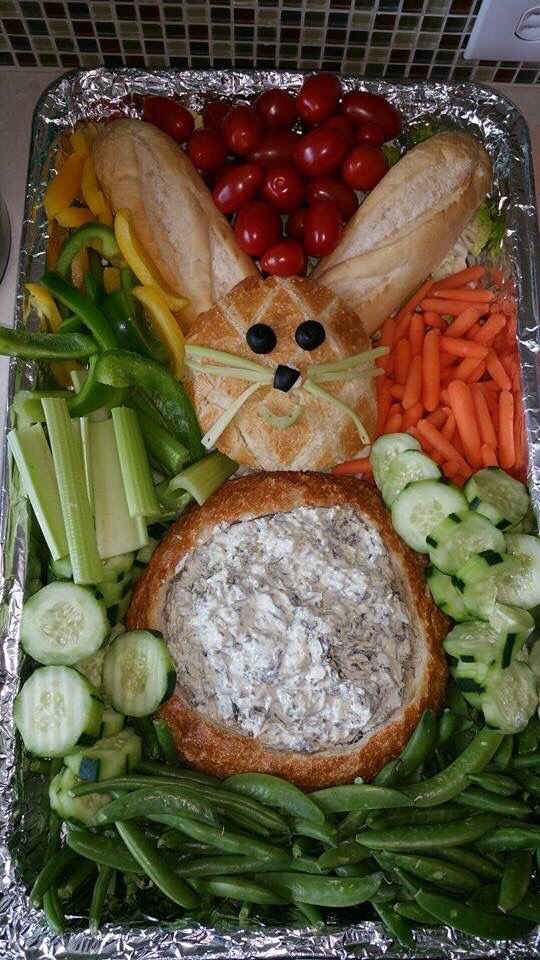 Make a colorful Bunny Veggie and Dip Platter for appetizers or a healthy snack in between meals. It also makes a terrific centerpiece for your table on the day. You can make the bunny from bread and use his belly to place dip into. Choose from vegetables including, carrots, cauliflower, beetroot, celery, tomatoes and anything else you enjoy.

Ideal for a large gathering, a tear apart cupcake cake is easy to make and budget friendly. You'll need to outline a rattle shape on a Cake Board in the diagonal and then place your cupcakes into the shape, sticking them together with frosting.
Buy Posable Skeleton


For a macabre or Halloween themed event, a Skeleton Platter will really add the spook. Simply purchase a Posable Skeleton and place your treats around it.
Party Food Ideas and Snacks Video
We have included this video tutorial from Tasty to show you some more ideas.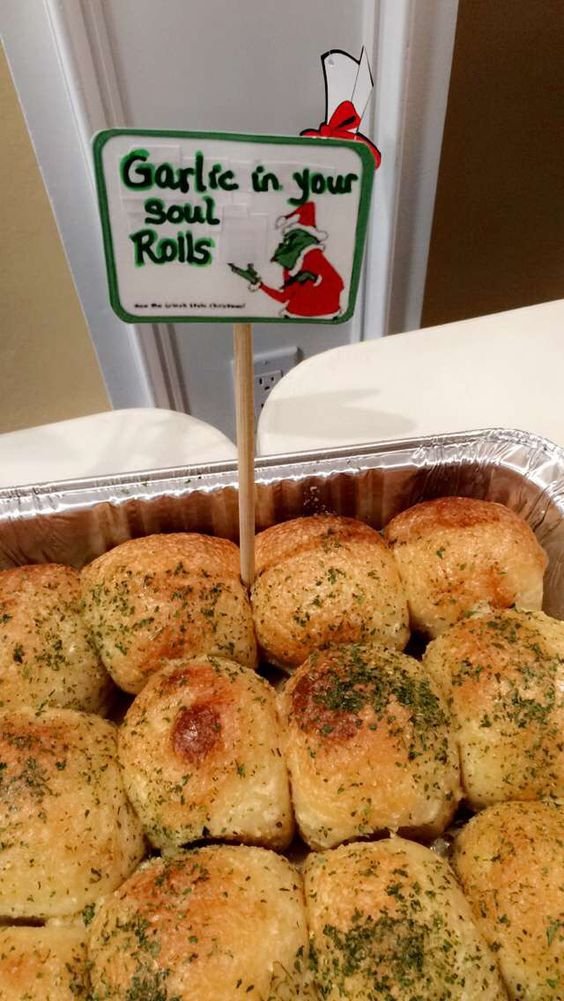 Dr Seuss's "Oh, the Places You'll Go" inspired for graduation party food. From the line in "How the Grinch Stole Christmas:" you've got garlic in your soul,mr grinch.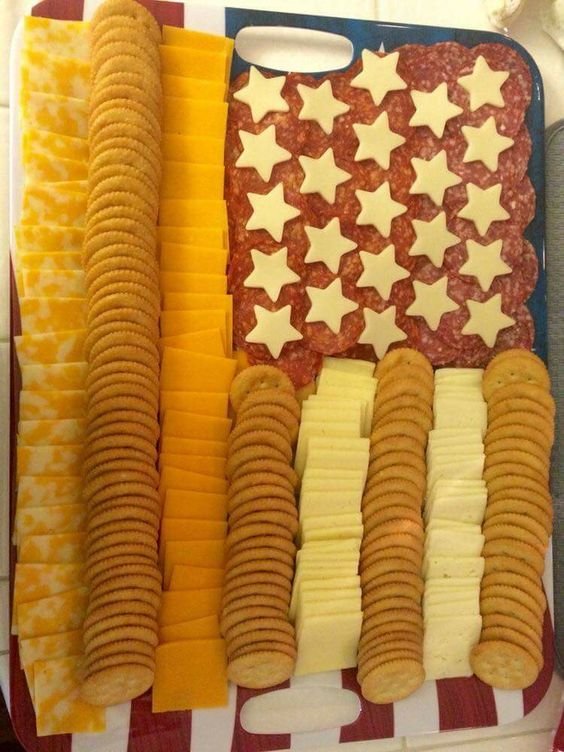 For a patriotic even such as July 4th – this Meat and Cheese platter arranged like the flag works well.
source pinterest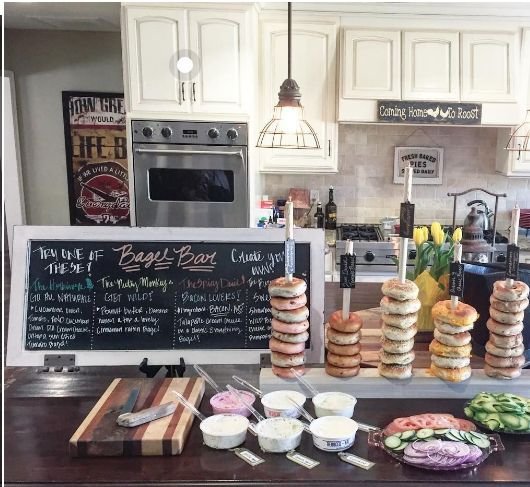 Make a Bagel Bar for guests – this is a great idea for a baby shower for example.
source pinterest

For a Frozen inspired party – make these Olaf cups. Supplies needed include plastic cups, popcorn, googly eyes and black and orange card stock. Make pointy noses from the orange and stick onto to cups. Add googly eyes and put popcorn into the cups.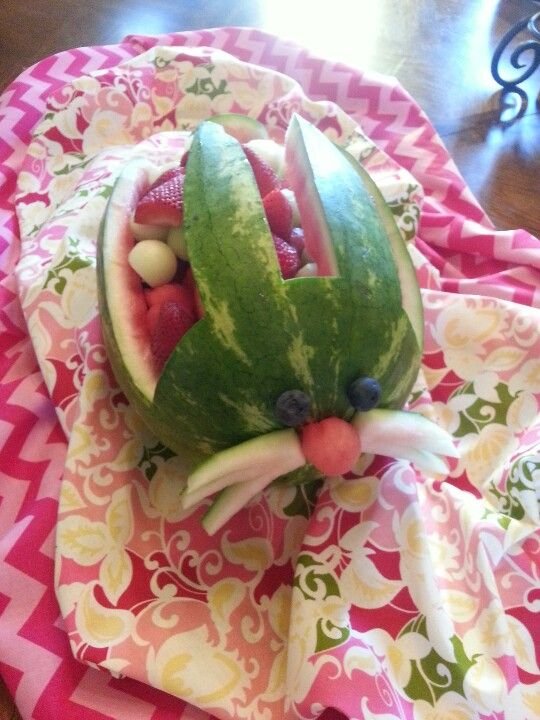 For a Spring themed Celebration, this Melon Bunny Fruit Bowl is perfect. Carve a watermelon into a bunny shape and cut the fruit into slices to arrange them into the bunny. Put the fruit bowl or platter in the fridge and make it a ever cooler refreshment after egg hunting, enjoy.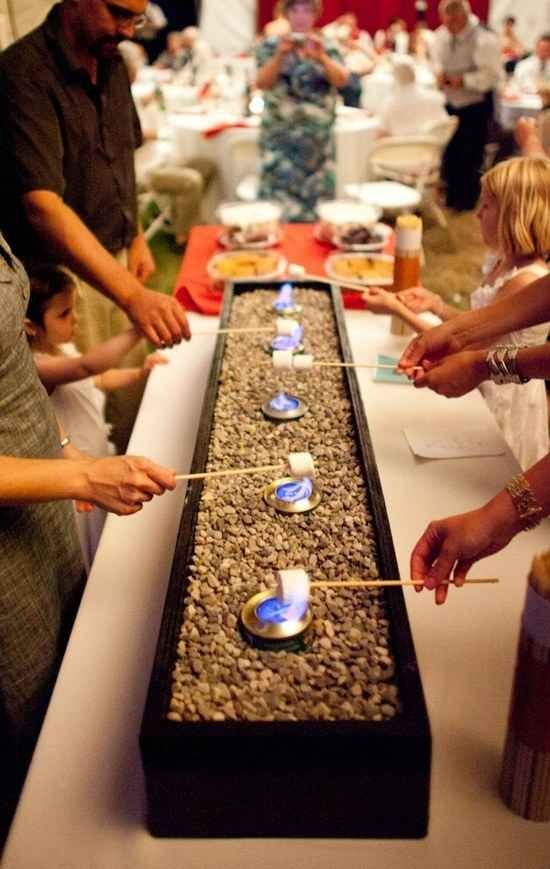 For a barbecue or outdoor event such as a garden wedding, a Marshmallow Toasting Station is a great idea so that you can make S'mores!

For a graduation – this College graduation themed candy bar works really well.
source pinterest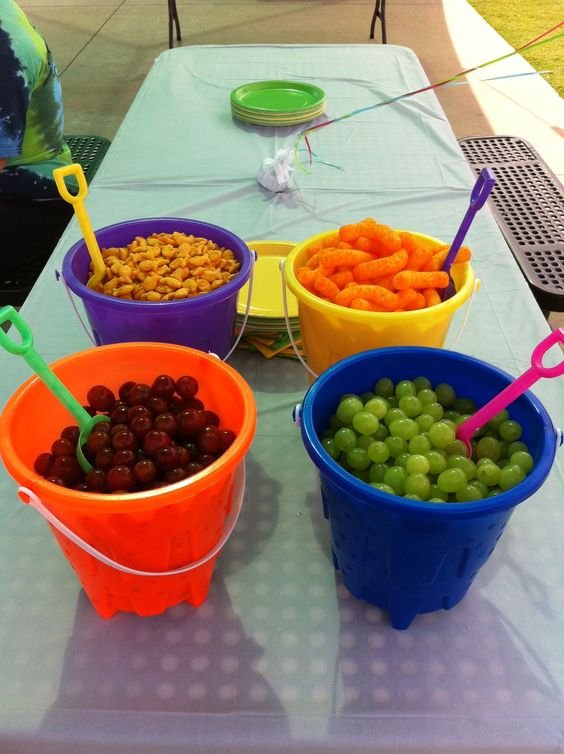 For a pool or beach themed party use buckets to hold your snacks in.

Make sure to have plenty of different cheeses and cutting them into cubes will make a very handy grab and go snack for guests. You can provide picks and crackers as well.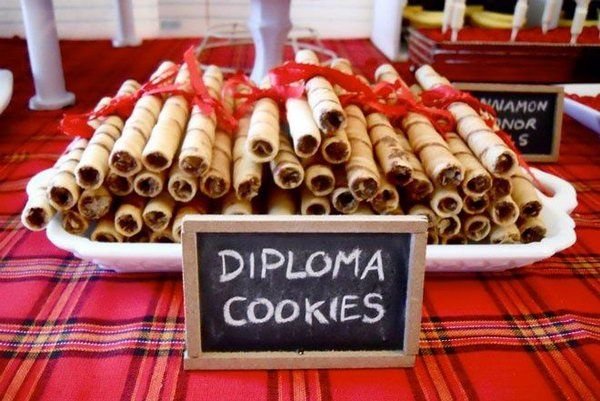 Diploma Cookies make a quick last minute idea for the grad's celebration.

Woodland themed tree slice pinwheel sandwiches are perfect for a baby shower or party. Use tortilla wraps which are filled with a sandwich meat and some salad and then sliced into little portions.
source pinterest

Throwing a Winnie The Pooh themed event? Then Muffins look adorable served from these 4.25″ terracotta pots – and they can be kept as favors too!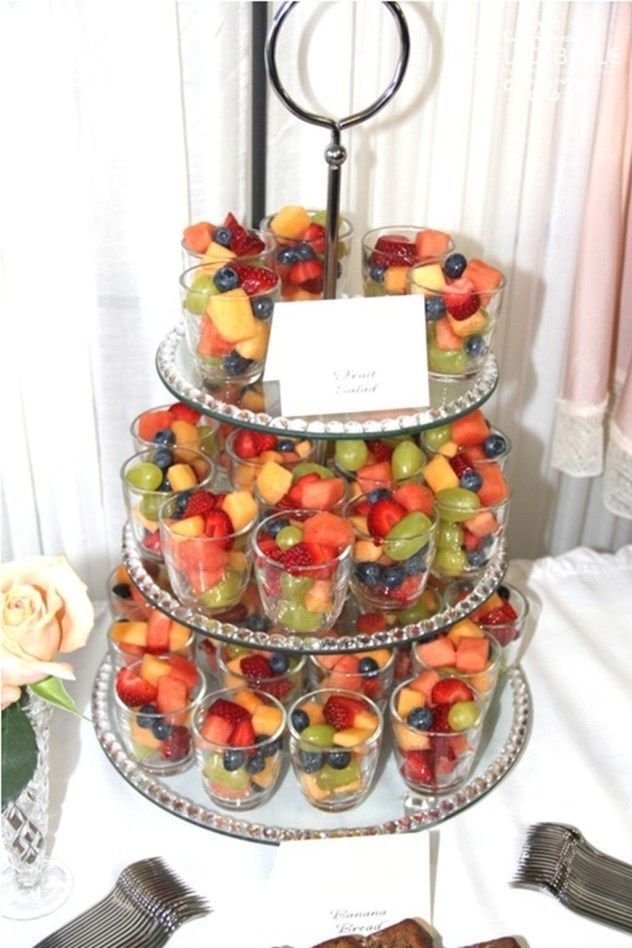 Fruit Cups ready to go on a tiered tray are a great idea for a bridal shower.
source pinterest

A taco bar is nice for a wedding buffet or any other party food ideas that will benefit from a food bar.

21 Jell-O Shots for a 21st birthday cake instead of Champagne.
source pinterest

Make a Puking Pumpkin with pizza dip for Halloween, fall or Thanksgiving events.