Transform your baby shower into an unforgettable experience with a Jack Skellington-inspired theme. Crafters can get creative with unique decorations, backdrops, and centerpieces to give their baby shower a gothic spin. From handmade invitations to party favors, you'll find plenty of ideas to make your baby shower spooky yet stylish. Whether you're looking to add a touch of macabre or a dash of bewitchment, this guide showcases the perfect way to express your more edgy style and craft an unforgettable celebration.
1. Jack Skellington Baby Shower Centerpieces

Get the spooky vibes right by setting the tone with centerpieces. Get some black and white striped vases, small Jack Skellington figures, and fake spider webs. To make the atmosphere even scarier, add some spooky music and sound effects from The Nightmare Before Christmas. With these decorations, it'll feel like your guests have stepped into Halloween Town!
2. Cupcakes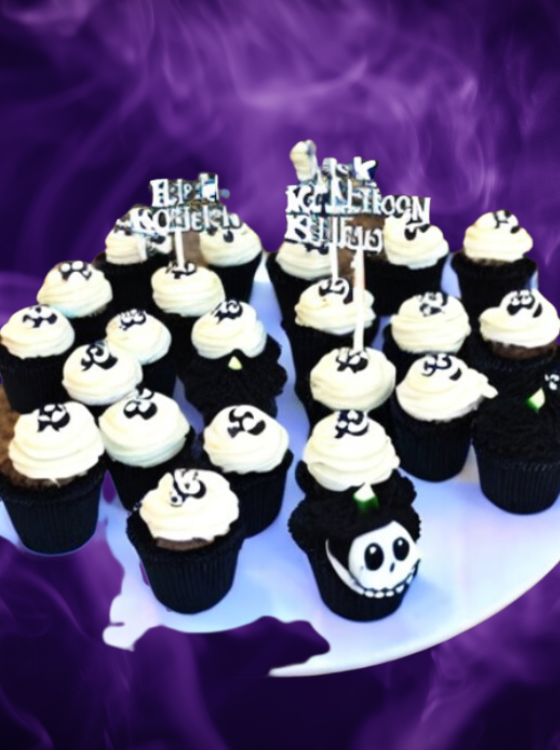 Make it extra spooky with cupcakes featuring fondant skulls or a spiderweb cake with edible spiders. Your guests will have a blast!
3. Dipped Strawberries

Strawberries are a delicious and healthy treat to offer guests. You can easily transform them into Jack Skellington by dipping them in white chocolate melts and using a food coloring pen to add details.
4. Nightmare Before Christmas Drinks

Delight your party guests with a show-stopping concoction of NBC-themed punch! Make your party memorable with a delightful mix of potions inspired by Sally's famous creations from the movie – it's sure to tickle their fancy.
5. Utensil Holders

Theme utensil holders by painting mason jars in grey and labeling them the same as Sally's potions in the movie.
6. Nightmare Veggie Trays

A veggie tray is a great way to offer guests healthy nibbles at an event. Purchase a platter and add fresh fruit and veg to the different sections. You can then add fun themed labels such as 'veg-terribles' and 'oogie boogie boogers'.
7. Pin the"Bat" Tie on Jack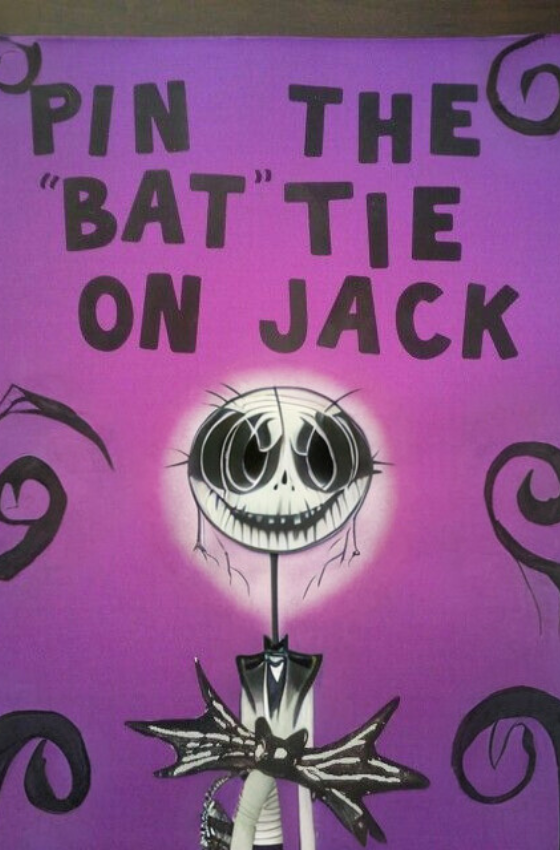 Similar to the game 'pin the tail on the donkey' this game sees you having to pin a bat tie on Jack. Make sure guests are blind folded first and watch as they try to estimate where Jack's neck is.
8. Diaper Raffle

For guests that bring diapers as a gift to the baby shower, you can have them put their names into a diaper raffle. The prize for the person's name who is pulled could be anything from a Jack Skellington cup cake to a gift voucher. It is also a fun activity for guests to participate in as everyone loves a chance to win something.
9. Jack or Sally Gender Reveal

If you are doing a gender reveal then this is a brilliant idea to reveal whether you will be having a 'Jack' or a 'Sally'.
10. Invitations and Announcements

You are sure to want to theme your invitations so people can know what to expect. Use black and white stripes, bats, pumpkins, and spider webs on your invitations and decorations. Be sure to include the date & time of the event and ask people to wear costumes if you want to go all out. Your guests will be ready to have a spooky time!