The only thing better than a beautiful bouquet of flowers is a cupcake bouquet of baked blooms! Since they are shareable they are perfect for Showers, Birthdays, Mothers Day, or any special occasion.
They make wonderful decorations for your table also. You can arrange the bouquet flat on a cake board or pop the cakes on sticks and arrange into a flower pot. It's quite easy to do and you can customize it with messages or by using the icing in a color that the recipient loves.
You could use ready made cupcakes or make your own freshly baked ones for extra love. Add sprinkles and edible glitter of you really want to dazzle them.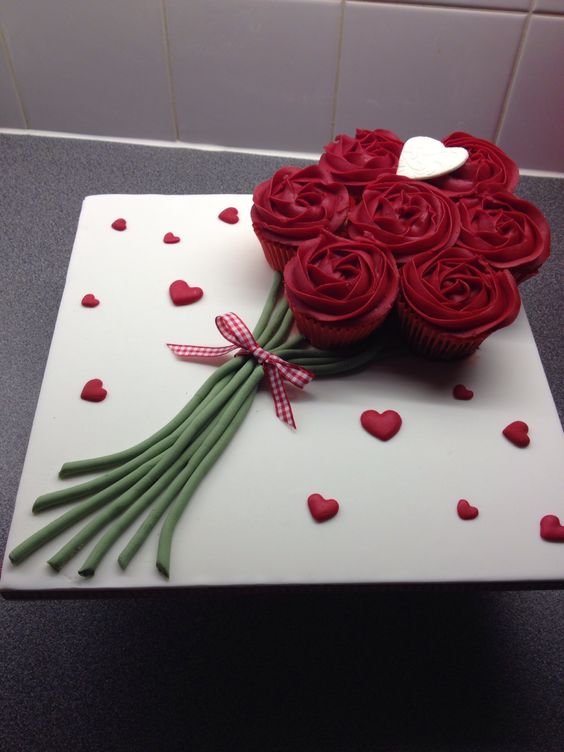 How gorgeous is this edible bouquet of roses?! The hearts delicately placed around it really screams Valentine's Day.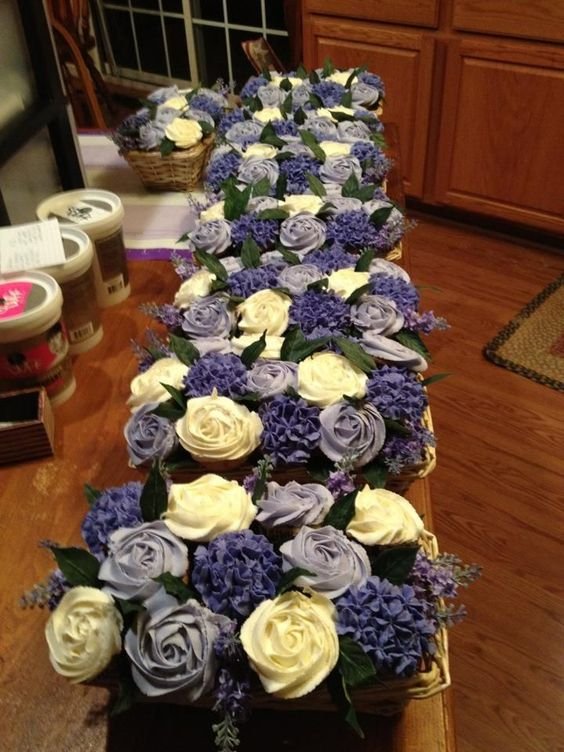 If there was ever a more perfect color fondant for cupcake bouquets – it has to be purple. So many flowers come in all shades of purple like lavender for example. I love how they are placed in baskets, ready to give out to moms on Mother's Day.
DIY Cupcake Bouquet Video
We have included this video tutorial from I Scream for Buttercream. It's a great step by step how to decorate and assemble your cupcake bouquet in a basket.

This cupcake bouquet features a myriad of gorgeous effects. The bouquet is a combination of pink and white roses all neatly tied together with lace.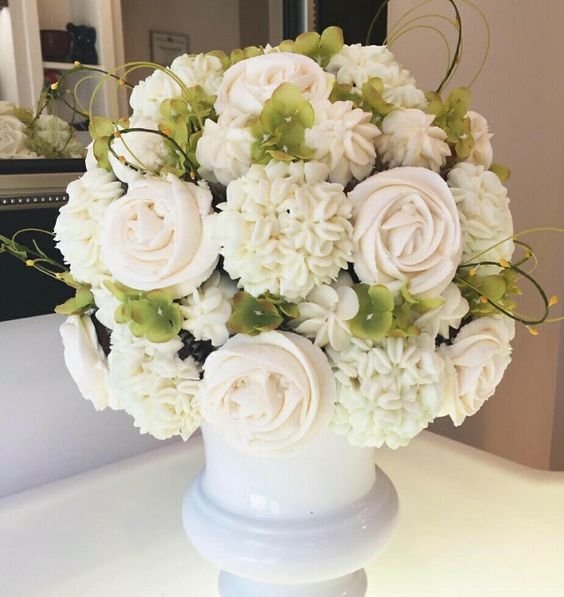 This would make a stunning centerpiece for a wedding.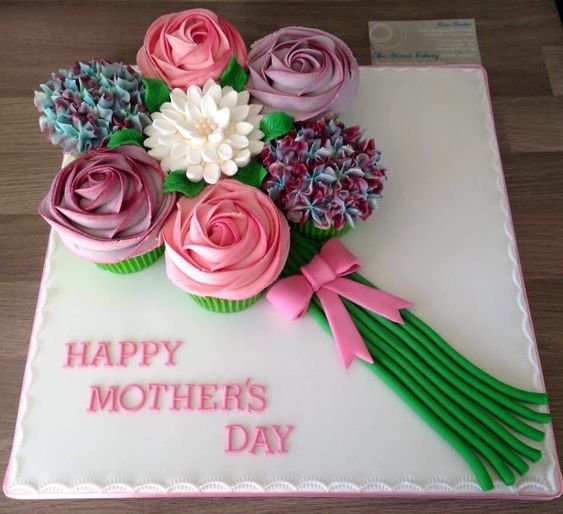 To create the different effects you need to pick the right tip and you can purchase these online or at your local craft store.

Here's another unique way to present your Cupcake Cake Bouquet, in flowers pots. The pot then becomes a present too. These pots have very pretty festive designs on them in red and green so they would be perfect for Christmas gifts.

The pearls nestled in between the pink and red edible roses, make this a very pretty bouquet indeed.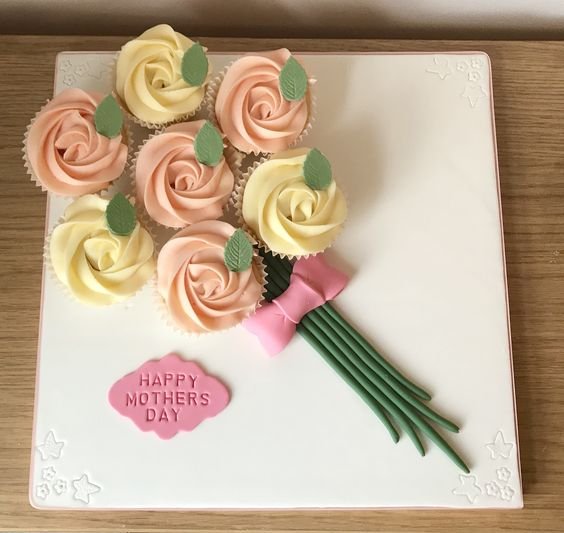 The simplicity of this arrangement is pure elegance. It would be a lovely gift for grandchildren to give grandma.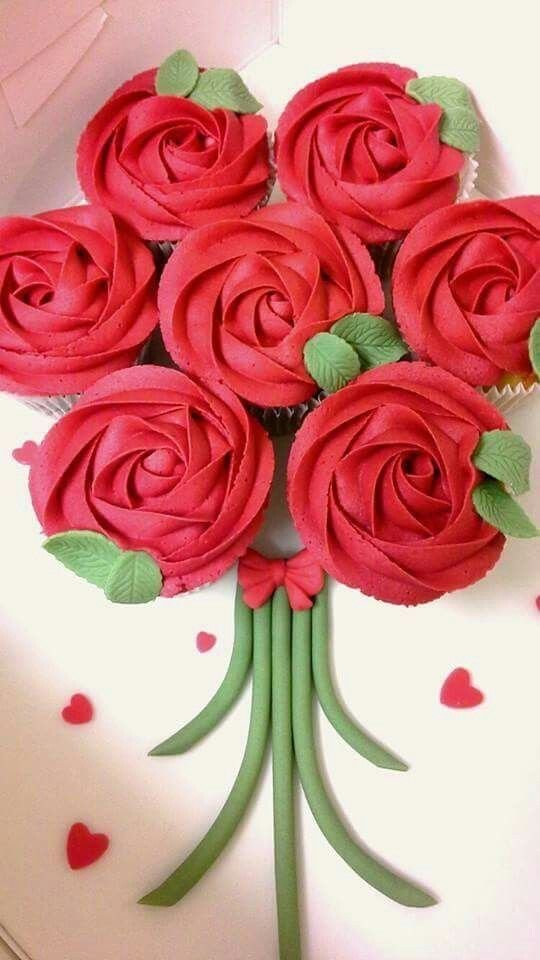 Luscious red butter cream frosting gives these edible roses their velvety appearance.

Adding the right vase and a bow takes your creation to the next level. This could almost be mistaken for a real bouquet the way it is presented.