Having a garden means having a wonderful space for air and enjoyment. If you have a balcony and no garden – you can make a fairy garden to give you the same sense of enjoyment. You can layer clay pots and add tiny plants, miniature garden elements. It's so customizable and you can make it as big or small as you like. Kids can get involved in the action too and it's such a fun project. Popsicle sticks can be used to make items such as ladders and bridges and figurines can be bought at your local dollar store to keep prices down.

Great idea to reuse those old pots. If you have some perennials growing – work the fairy garden around it. Nice and fun to do. Very cheap too. Great idea for a small deck or balcony.

A Fairy garden with succulents is such a creative look. You can use three different sized pails to recreate this look.

Create a mini garden in a terracotta pot. The toadstool peeping out at the back is so adorable.
Fairy Garden Ideas Video
We have included this video tutorial from 5-Minute Crafts to show you some more ideas.

The mini figurine looks just like Tinkerbell.

Create a fairy garden all along your side path.

Make a bridge using Popsicle sticks.

You could purchase a birdhouse to copy the idea in this photo. Plant some grass beside the gravel path and you can make it into a lovely cozy cottage scene.

Bring summer vibes with a Beach fairy garden.

If you have an old stool lying around – you could transform it into this idea.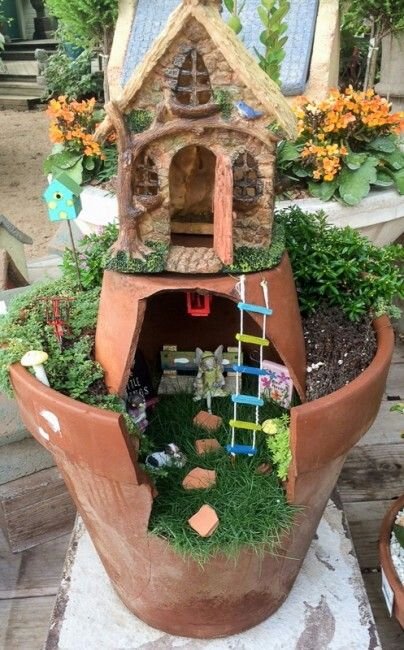 Unleash your imagination to transform broken pots into this 2 tier Fairy garden complete with a little House.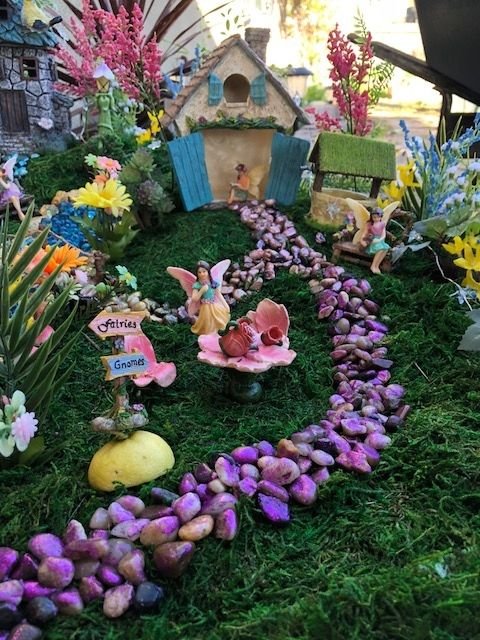 Purple stones lead the way to the fairy house in this mini garden.

Windmill themes look adorable in mini worlds.

Make sure the fairies can get into the garden by supplying a ladder!

A fairy garden works just as well indoors!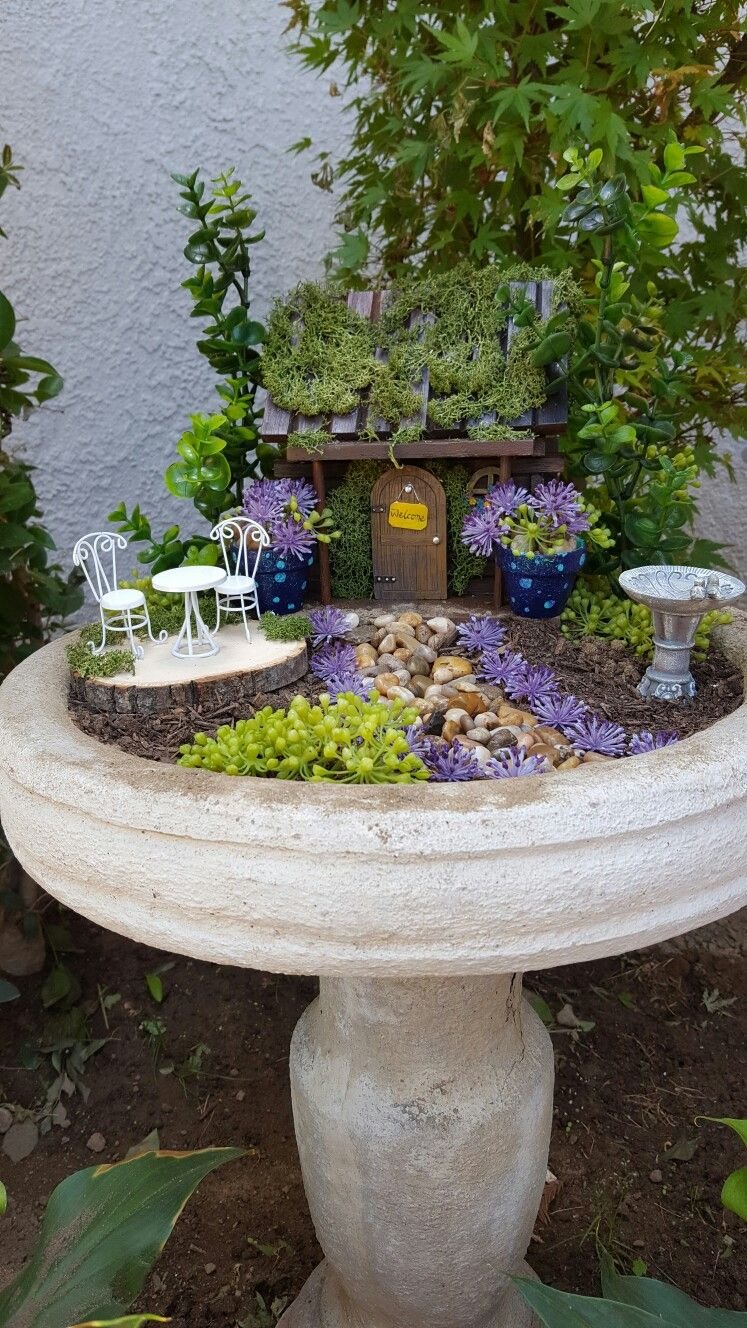 Enchant everyone with this Bird bath fairy garden.

Cabin by the lake Fairy garden. Add a couple of mini duck figurines to place in a pond and some gravel for the drive where the mini car is parked.