Springtime is in the air, and what better way to celebrate than with a baby shower? To keep it gender neutral, think of decorations and party favors that come in yellows, grays and beige. In this article, we've compiled a list of creative DIY decorations that are not only budget-friendly but also will add a touch of springtime charm to your celebration. From Baby Shoes Flower Holders to baby block photo props, we've got you covered. So, join us on this DIY journey and let's get to crafting!
1. Baby Shoes Flower Holder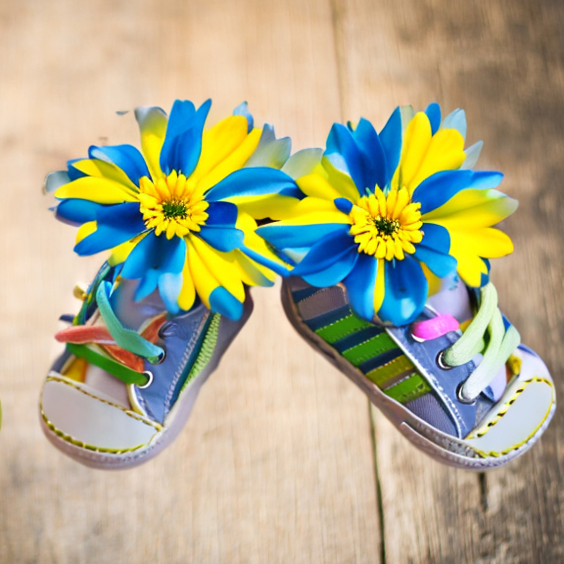 For a unique and adorably cute centerpiece idea, use baby shoes to hold flowers. You can pop some floral foam in the shoe to help hold the flowers.
2. What Will Baby Bee Diaper Cake

Are you looking for something special to give the new mom? This bee diaper cake would be perfect! To make it, you need a pack of diapers, ribbon in colors that match, wooden dowels, and some bee decorations that say "What will baby bee?". Start by rolling each diaper and tying it with a ribbon. Stack the diapers on top and use the dowels to keep them in place. Add the bee decor to complete the look.
3. Balloon Garland

Make a balloon garland for your next baby shower! It's easy and adds a fun and cheerful touch. You just need some balloons in any colors, fishing line or string, and a needle. Attach the string to the needle and thread the balloons onto it. Tie the balloons in place as you go. Then, hang the garland from the ceiling or across a wall for a whimsical touch.
4. Baby Blocks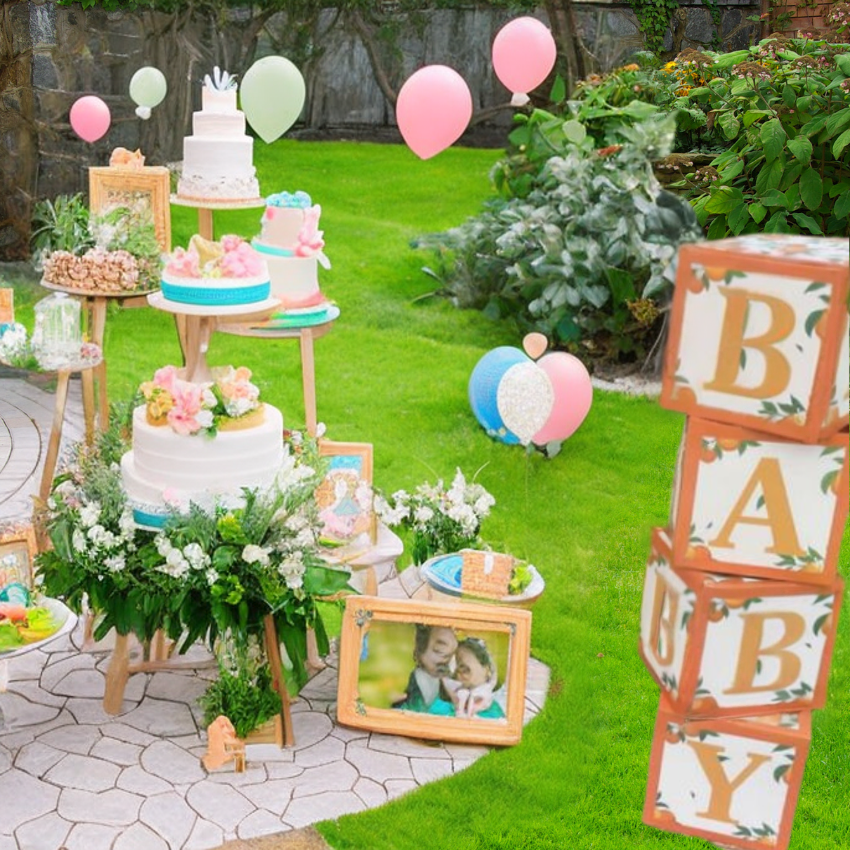 For fun photo props, consider adding oversized baby blocks photo props to your event. These props can be made using large cardboard boxes to spell out the baby's name or other phrases such as "oh baby" or "baby love."
5. Mini Wine Favors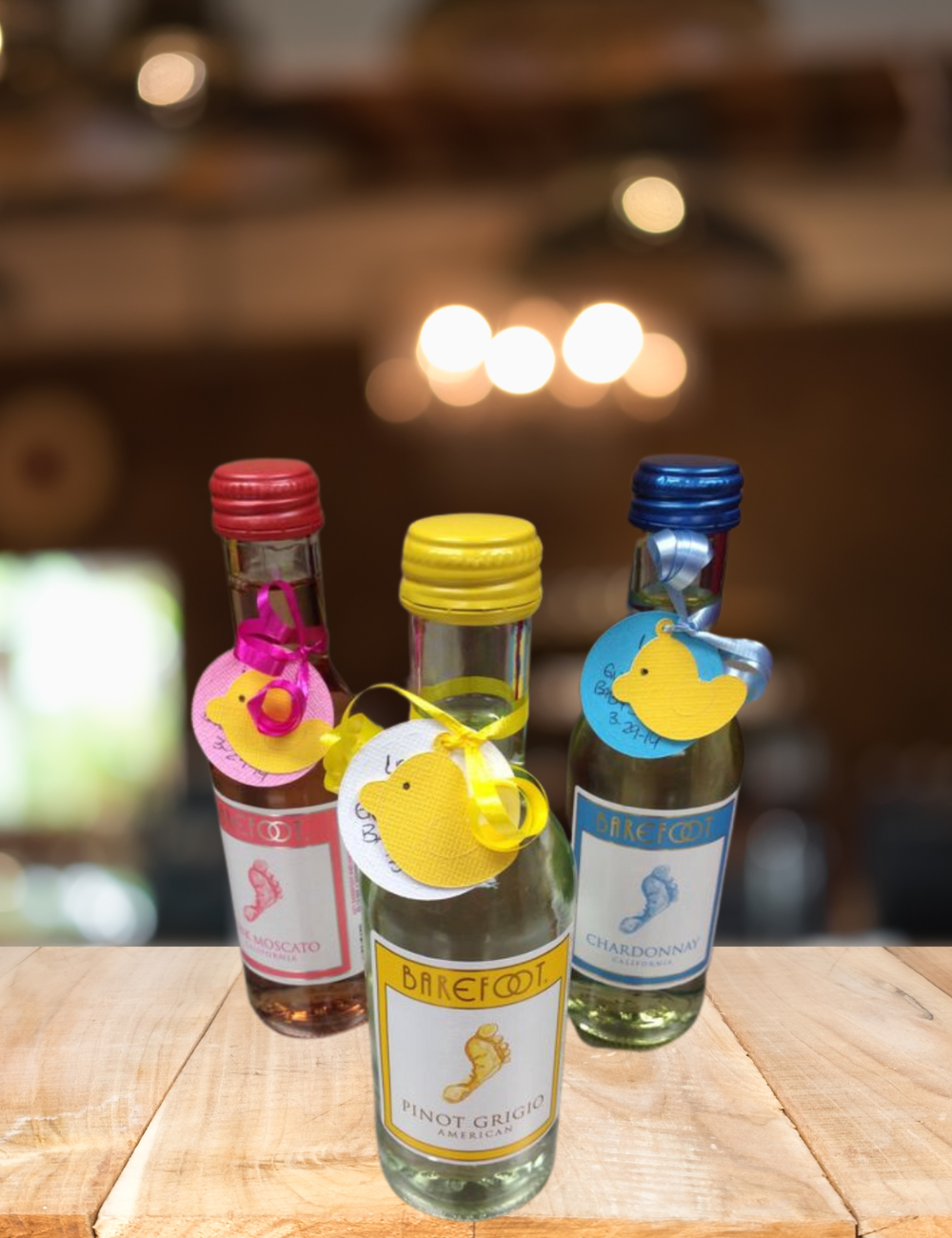 Make sure your guests have a little something to bring home with these Mini Barefoot Wine Bottles Baby Shower Favors which could be used in conjunction with a duck Theme. Simply cut out discs in pink, blue and yellow to match the colors of the bottles and add a cute duck gift tag.
6. Honey Bear Favors

Sweeten guests up with these adorable honey bear favors. Simply purchase honey in bear containers and add gift tags.
7. Pollen Punch

Keep guests hydrated with this 'Pollen Punch' Lemonade for a Bee themed party.
8. April Showers Centerpiece

Add a cheerful touch to your April Showers "Bring May Flowers" theme shower with this creative, whimsical decoration. Transform an ordinary watering can with paper pom poms and paper rain drops attached to a wooden stick. Your guests will be delighted by the colorful and imaginative design!
9. What Will Baby Bee Dessert Table

This Bee themed dessert table looks amazing! Featuring fun shapes and colors you can incorporate chocolate bees, bumblebee-patterned cookies, honeycomb cupcakes, and a two-tier cake with hand-painted bees. You could also get a boost of sweetness from special honey syrups and jams. The honey comb storage display in the background really adds to the theme/
10. Honey Favors

Honey is a versatile ingredient that can be used in a variety of dishes so it is a nice little favor to provide guests with.
11. Lemons in Vases

Before your special occasion, make some simple lemon floral centerpieces. Slice the lemons, and place the end pieces at the bottom of the jar. Then, put the flowers in, and angle the lemon slices on the sides of the jar. Add water to the top. You could make twice as many centerpieces as you need. When they're done, set them out in the sun for a couple of hours. Not only do they look beautiful, they'll also smell great and keep the mosquitoes away!
12. Bee our Guest Favor

For a "What Will It Bee" themed party favor purchase some yellow sweets and add a cute tag,"Thanks for Beeing our guest".
13. Clothesline Photo Display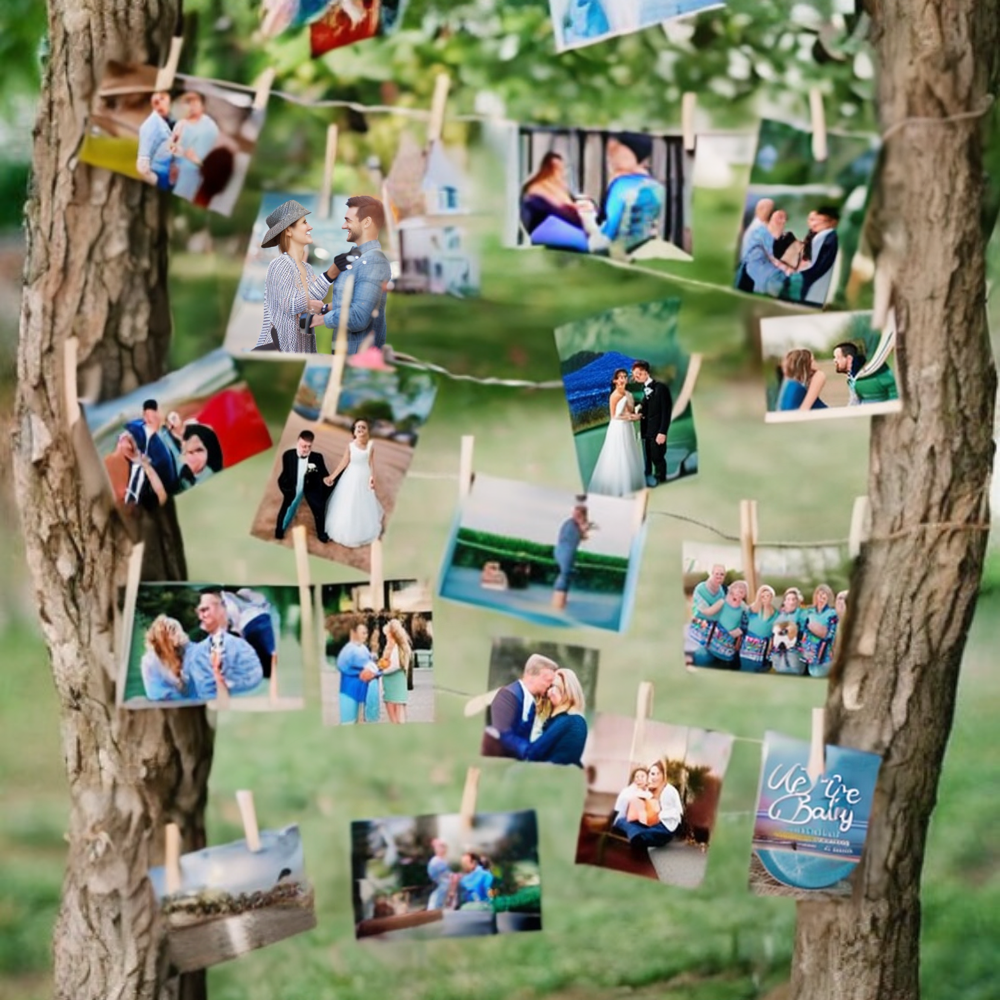 Another creative way to decorate for a baby shower is a clothesline photo display. You can make it yourself with some string, tiny clothespins, and photos. Show off your favorite pics of the parents-to-be and their journey to having a baby. Not only is it a cool decoration, but it's also fun for guests to talk about. They can check out the photos and hear the couple's story.
14. Flower Crown Station

Set up a fun station for guests to make their own flower crowns. Provide flowers in different colors and shapes, like pink roses and white carnations. Don't forget to include floral wire and tape! Guests can wear their crowns at the party or take them home as a favor.
15. Springtime Banner

Create a festive banner for your spring baby shower with twine, paper or card stock, and a hole punch. Cut the paper into shapes and string it through the holes. Add faux flowers or greenery with hot glue for a special touch.
16. Mason Jar Centerpieces

Mason jars are a great choice for DIY baby shower decorations. They are cheap and can be used to make beautiful centerpieces. Fill each jar with water and add pretty flowers. Tie ribbons around them or add charms for a more special look. If you want something different, paint the jars in pastel colors or cover them with glitter and add fairy lights. They can also make cute gifts for guests to take home.
17. Baby Succulents

For an adorable favor, get a pack of small succulents from the store. Put the succulents in little containers and wrap with burlap. Finally you can make little signs shaped in baby grows that say "watch me grow" and place in the succulents.