If you're looking to create magic, then transport yourself to the land of fantasy with these unicorn crafts. With just a few supplies and imagination you can make items for your room, a centerpiece for a birthday and even door decorations. You can get the kids involved or just while away an afternoon enjoying your creativity. Remember to incorporate plenty of rainbow colors to capture the fantasy of the unicorn.
You can paint rocks like unicorns to give as gifts and favors at a party and why not make sparkly ornaments to hang on your tree. Check out these ideas for inspiration.

Magical unicorn!! Use as party decor or use the mane as a place to clip all those hair bows. Always customizable. Unicorn, party decor, unicorn bow holder, bow holder, unicorn decor.

Make this cute unicorn jar out of an upcycled baby food jar. Then add glittery slime. Fun for the kids and great gift ideas.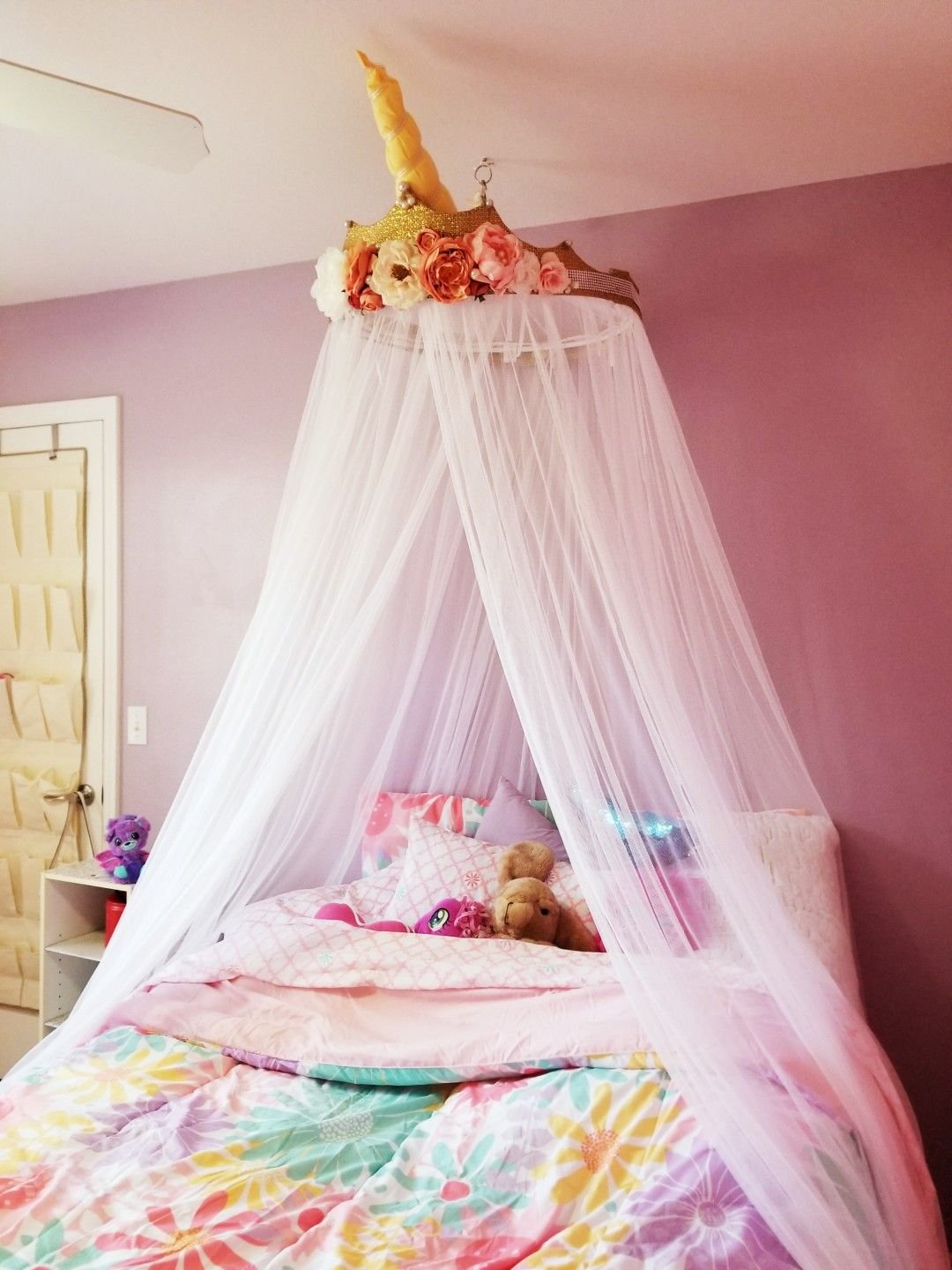 Purchase a Bed canopy and the Unicorn crown crafted as addition. Perfect for a little girl's room.
Unicorn Crafts
We have included this video tutorial from Creative Hoursto show you how they made their Unicorn Crafts.

Unicorn door decorations are easily created using white curtains.

An over the bed unicorn is crafted on the wall from paper flowers.

Unicorn egg shell art makes a fun spring or Easter craft.

Make a DIY Unicorn Pencil Holder from an upcycled can.

How about crafting a Unicorn candy cane wreath from deco mesh.

Unicorn Wall Decal

Unicorn Valentine's Day Box

Unicorn centerpiece made from dollar tree vase.

Turn a letter into a unicorn.

These adorable favor bags are quick and easy. Fill a treat bag with rainbow marshmallows and add little foam horns and ears.

To make these, you can purchase Mini Pails and customize with foam horns and ears to make the unicorn.

If you can turn a pumpkin into a chariot then why not a unicorn!

Make a Unicorn photobooth frame – You'll need a Foam Board as well as Glitter Paper to make this magical frame.

Unicorn painted rocks are great fun and so easy to do.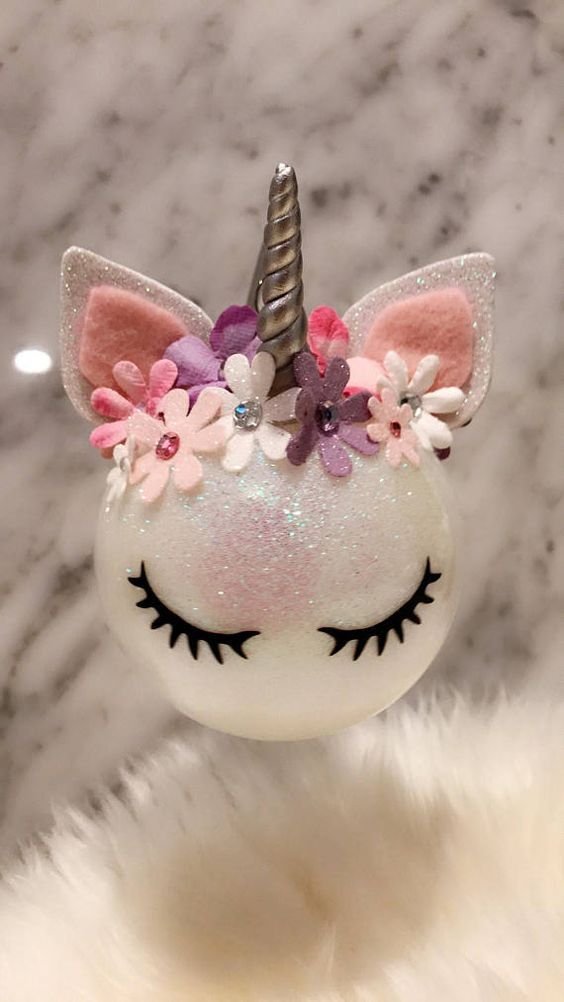 Make a Unicorn Ornament by purchasing a clear ornament and swirling some floor cleaner around the inside. Then you will add glitter to this, the floor cleaner helps it to stick.