Gift baskets are such a popular idea to celebrate this occasion – but what if your Mom is away or deployed for the holiday? Then you can make her a special box filled with her favorite goodies. You can pick up a mailing box or use your own cardboard box and decorate it with nice wrapping paper so it looks beautiful inside when she opens it. Of course, you don't just need Mother's Day as an excuse to spoil her, you can send her an "out of the blue" themed package at any time. Check out these Mothers Day Care Package Ideas for inspiration.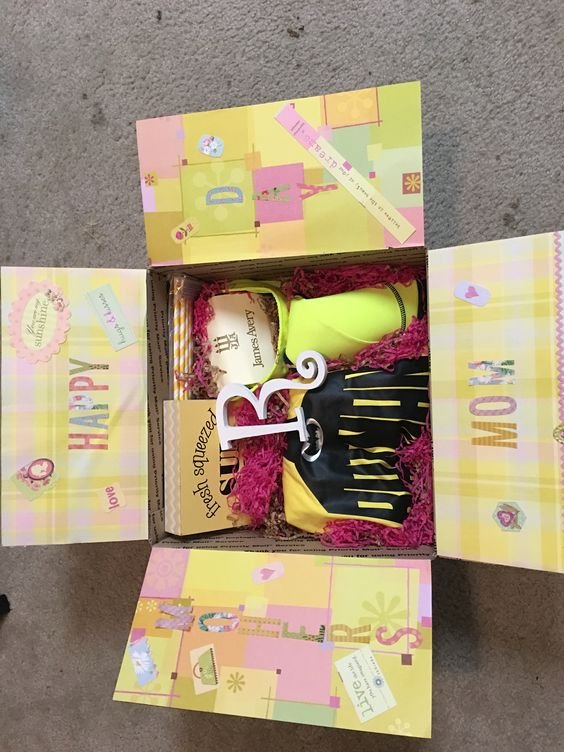 Make a fun brightly covered care package for your Mom to open up on the Day.

Give Mom a Ray of Sunshine with this clever idea that includes a little yellow rubber duck!

Show her that You Love her to pieces by including candy puns with Reeses treats.
Care Package Ideas
We have included this video tutorial from BuzzFeed Nifty to show you some more ideas.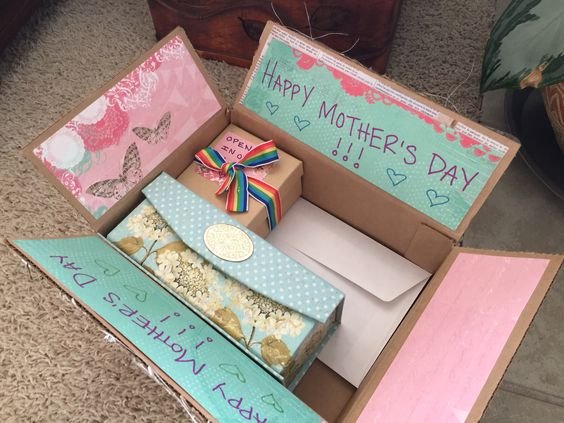 Decorate the inside of the box and fill with goodies. Easy DIY project- makes her gift so special!
source pinterest

Mother's Day gift idea.. "You are my Sunshine" ☀️ basket full of "yellow" goodies.Body wash, Exfoilating sponge, Golden Oreos, Juicy Fruit gum, peanut M&Ms, Burt's Bees chapstick and a Subway gift card.
source pinterest

Tickled pink gift basket / Mother's Day gift – just purchase items in pink to recreate this idea.
source pinterest

Great Idea for a Pink themed basket.
source pinterest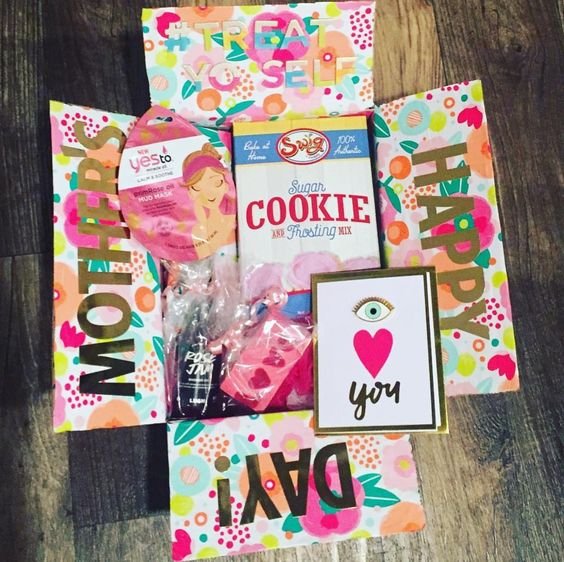 source pinterest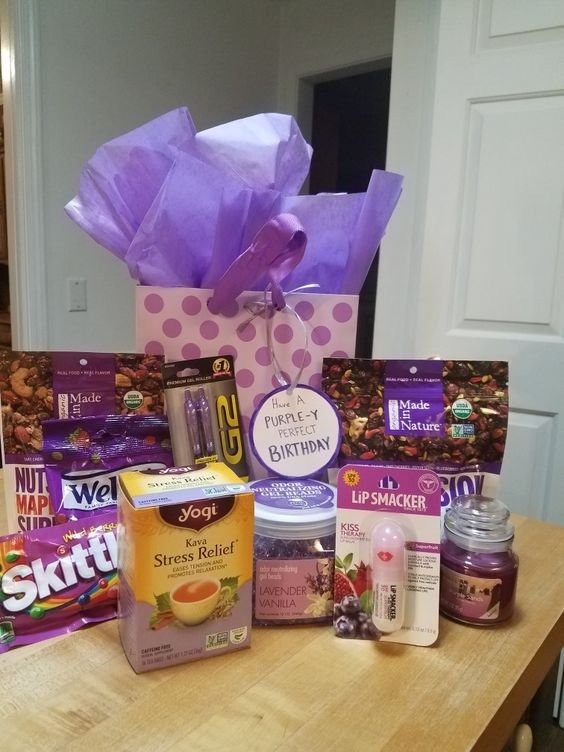 Purple Themed Gift Idea.
source pinterest

Box of Sunshine for moms on Mother's Day.
source pinterest

Make an amazing and fun gift box for that special lady in your life.
source pinterest

source pinterest