If you're looking for nails with a summer vibe- then flame coffin nails are the design for you. Since the design is super cool – you can choose whatever color you like. Flame nail art really is one of those trendy looks that's so versatile it will look awesome in any color of your choosing. It's perfect for summer nail art.
Whether the flames are done in neon or holographic silver, on nude nails or a matte color underneath, on short or long tips, this trend is totally eye-catching.
Below are some of our favorite flame nail art designs on Instagram.

Pink looks smokin' hot when applied as a flame design to the talons.

Use the flame design on two feature nails to make the other nails stand out.
Flame Coffin Nails Tutorial
We have included this tutorial Libby Ortega to show you how it's done.

The white backdrop for the pink flames makes these talons super hot looking.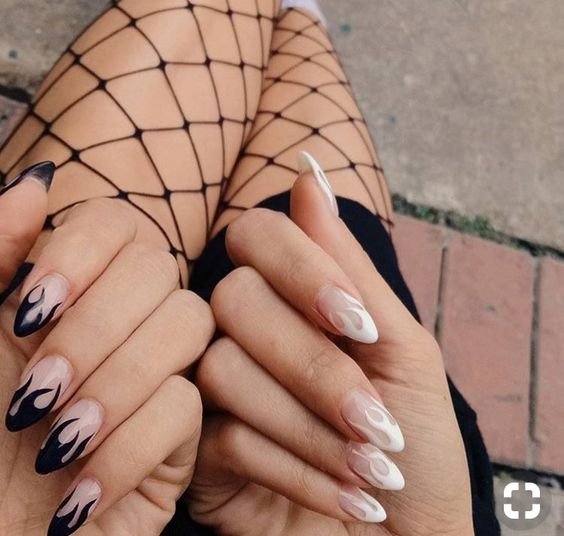 If you can't choose between black or white nail designs – then why not wear both!

A pink ombre flame looks striking for summer nail art.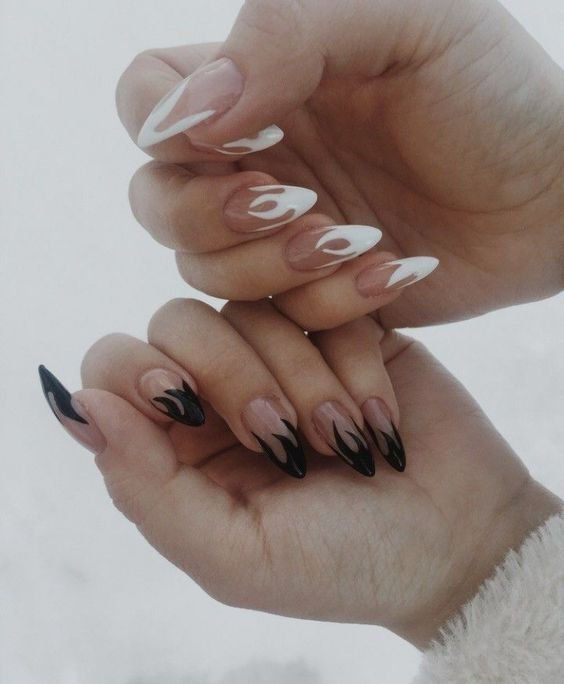 Could anything scream summer more than neon flame nails?

These motor sport nails are perfect for racing fans. The checkerboard and the flame look flawless!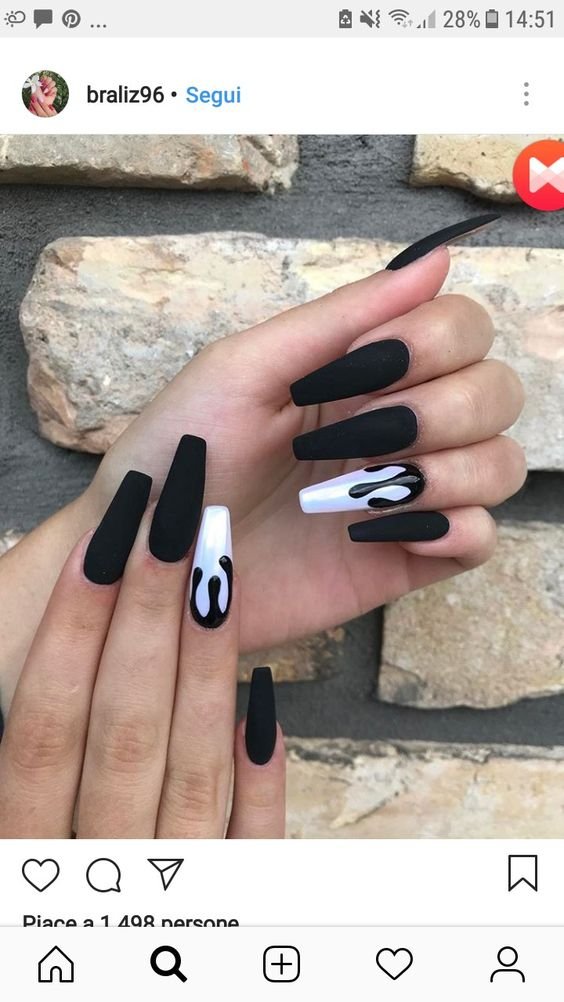 You really can't go wrong with pink – it's hot and pretty at the same time.