Make your mom feel loved this Mother's Day with a handmade towel cake. With these creative and personalized designs, your mom will be blown away by your thoughtfulness. Whether it includes elegant spa-themed designs or fun and playful options, these towel cakes will make your mom's day meaningful and unforgettable.
1. Vintage-Inspired

You can use soft pastel-colored towels for this design, along with lace, pearls or ribbons to create a timeless feel. If your mother loves classic styles and antique finds, then her favorite Mother's Day gift will be a vintage-inspired towel cake.
2. Beach Dreams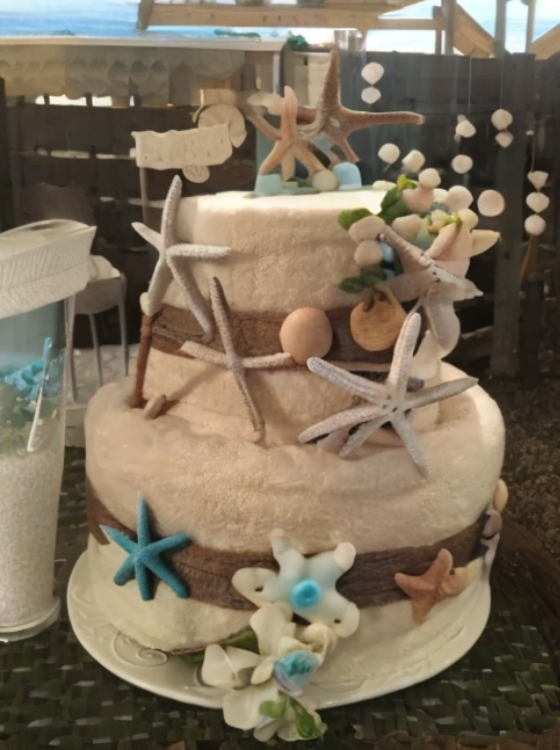 If Mom loves to be beside the seaside – you can create a beach themed towel cake that will remind her of the sea shore. The colors of sandy beige and aqua blue will make your mom think of the beach. You can add nautical decorations like seashells or an umbrella, too.
3. Tea Time Towel Cake

Create a tea themed cake out of bar cloths and tea towels. Why not also host a tea party, and use a matching cake plate and tea pot (with kitchen items stuffed into the towels as accents). Ribbons hang down from the cake and little flower accents act as frosting. To top it off, include a variety of tea bags for your mom to try.
4. Garden Party Towel Cake

A garden party towel cake is an excellent way to surprise your mom this Mother's Day. This design incorporates vibrant colors, floral patterns and a touch of whimsy. You can use towels coloured green, white, and yellow, and then add floral accents like paper flowers.
5. Kitchen Towel Cake

Designed with a touch of elegance and a hint of culinary flair, the modern gourmet kitchen towel cake is perfect for moms who love spending time in the kitchen. It's loaded with useful gifts that Mom will love to use.
6. Rustic Chic

You can make your Mother's Day gift a rustic chic towel cake by wrapping neutral-colored towels with twine or burlap ribbons and adding dried flowers and herbs like lavender.
7. French Country Style

This French Country Towel Cake will add a cozy touch to any kitchen and exudes a charming and inviting vibe. Your mom will be delighted when she sees the cozy colors and rustic decorations on this towel cake.
8. Spa Towel Cake

Let Mom slip into luxury with this towel cake, Include all the goods she needs to pamper herself at bath-time including towelling slippers.
9. Wine & Treats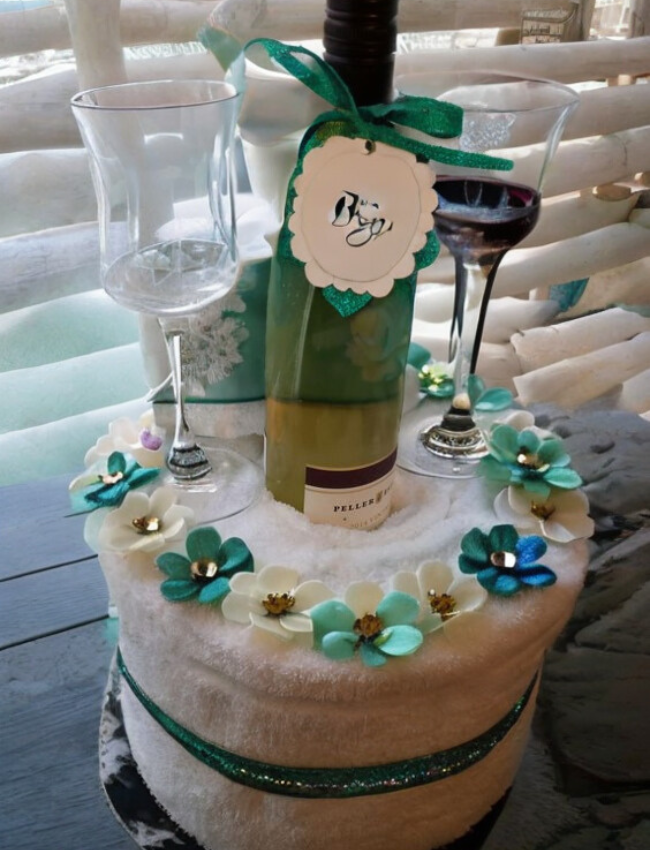 Raise a glass to Mom this Mother's Day with this wine towel cake. You can include two glasses and she may even offer to share her wine with you!
10. Manicure Towel Cake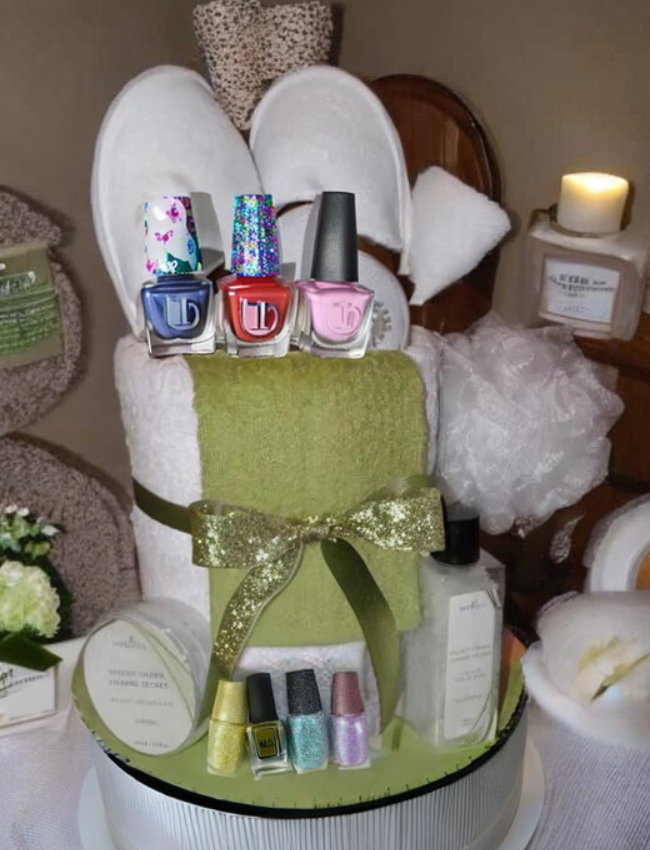 Treat Mom's tootsies and talons with this towel cake that features nail polishes and hand and foot cream.