Father's Day is just around the corner – have you got anything to give dad yet? Why not give crafting a gift instead. Make him a really special token this year with these DIY Father's Day Gifts from Kids. Choose from foot print or hand print art or both to give him a keepsake he will truly cherish forever. You can also use these ideas for his birthday or Christmas present. Even if dad is going to be away in the day – you can make him a Care Package with all his favorite treats to show hi that he really is your super hero.
1. Father's Day Care Package

If dad is away for his special day, then why not make him up a collection of his favorite things and little trinkets from the kids.
instructions Care Package
2. Father's Day Poem

Make a tie from card and print off a sweet poem for your child.
3. Father's Day Gift for Grandpa

Remember to make grandpa a little gift from the kids too while you are making ones for dad.
4. Footprint Stones

This is a great inexpensive little gift that can be made up for all the members of your family.
5. Baseball Themed Plate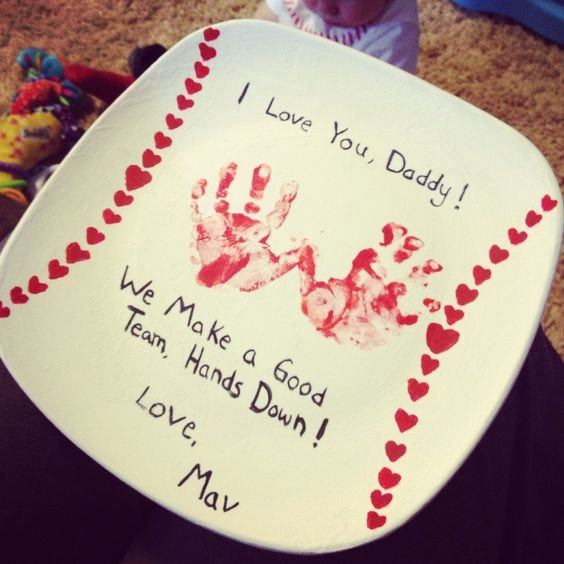 This is such a great Father's Day idea for babies. Purchase a white plate , then paint the seams on with red paint. Help the kids print their hand prints.
6. Princess Handprint Art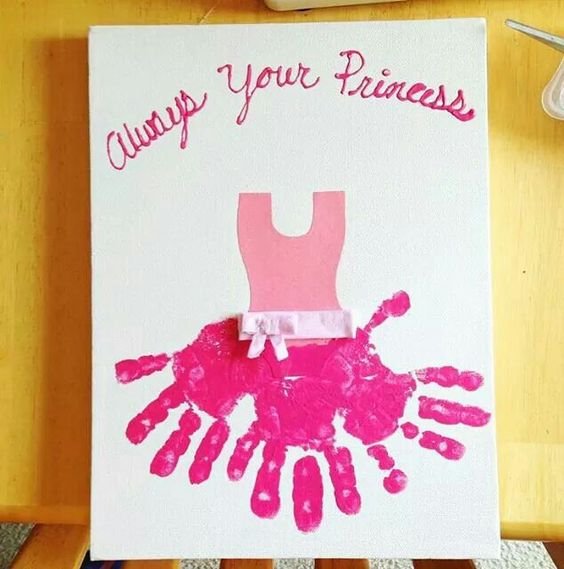 Get daddy's little princess to make this adorable art with her hand prints. Paint a pink bodice on a canvas and make the skirt from darker pink with your little one's hands.
7. Mom and baby homemade card

This adorable card reminds dad of the most precious people in his life and you could make it for any occasion such as Valentine's or his his birthday for example.
8. Hand & Footprint Art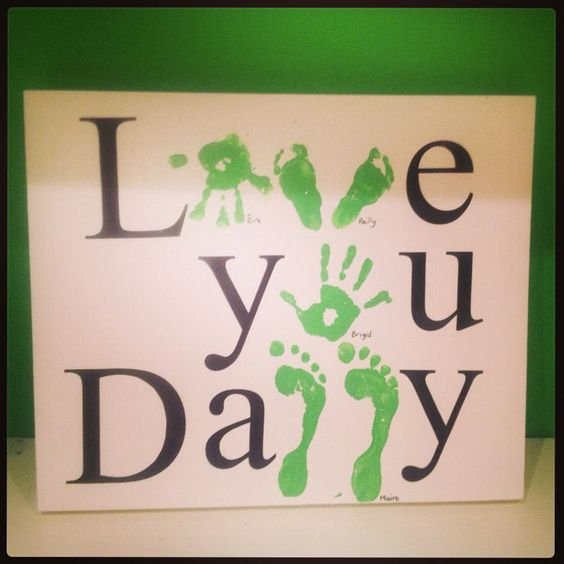 9. Love you to the Moon
10. Scrabble Art Fathers Day frame
11. Handprint Card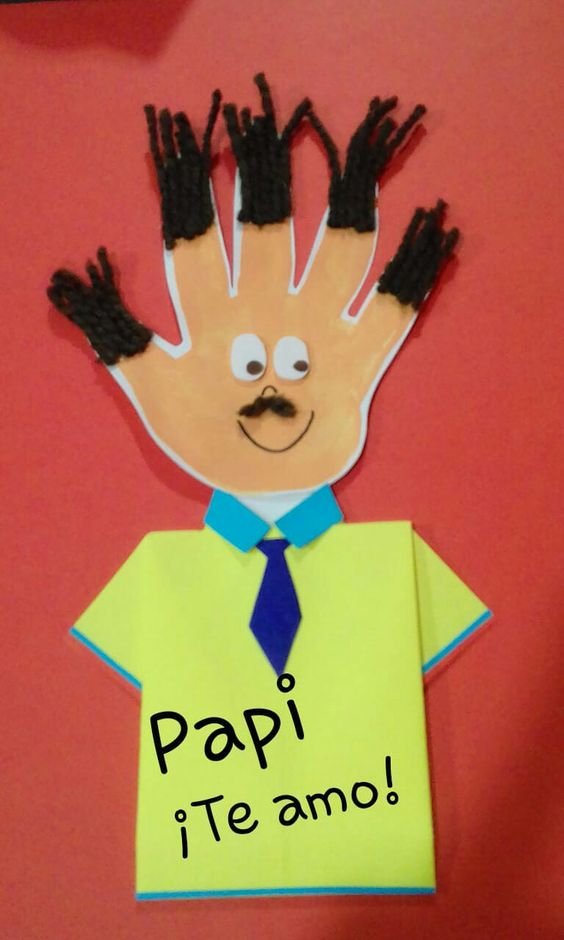 12. Handprint Ties
13. Tic Tac Toe Game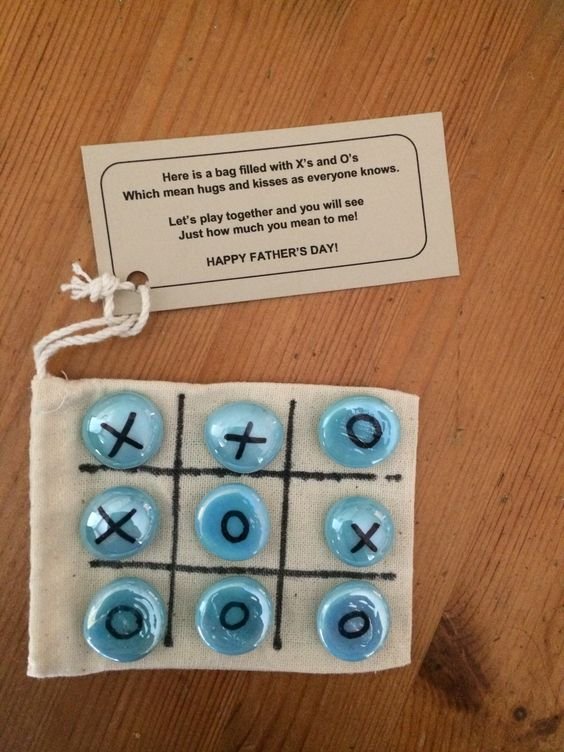 Spend hours of fun playing this classic game with dad. It would also work with small beach pebbles or wood slices.