If you have some spare time, it's always fun to make something – why not DIY a drinking game for you and your friends. You could even DIY a personalized monopoly game – whatever floats your boat. So many different themes could be used – let your imagination run free. Materials needed include a Cardboard sheet, Paints, Scissors Glue Pencil & Black Marker and whatever other art supplies you can think of.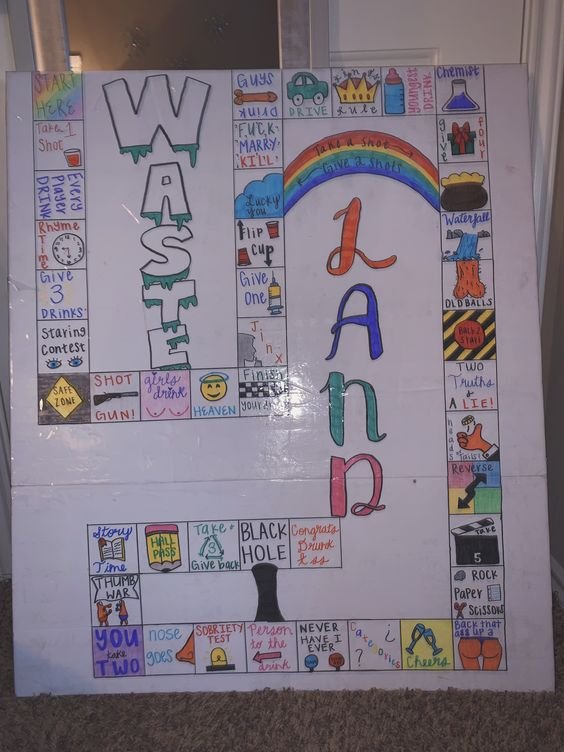 Drinking board game.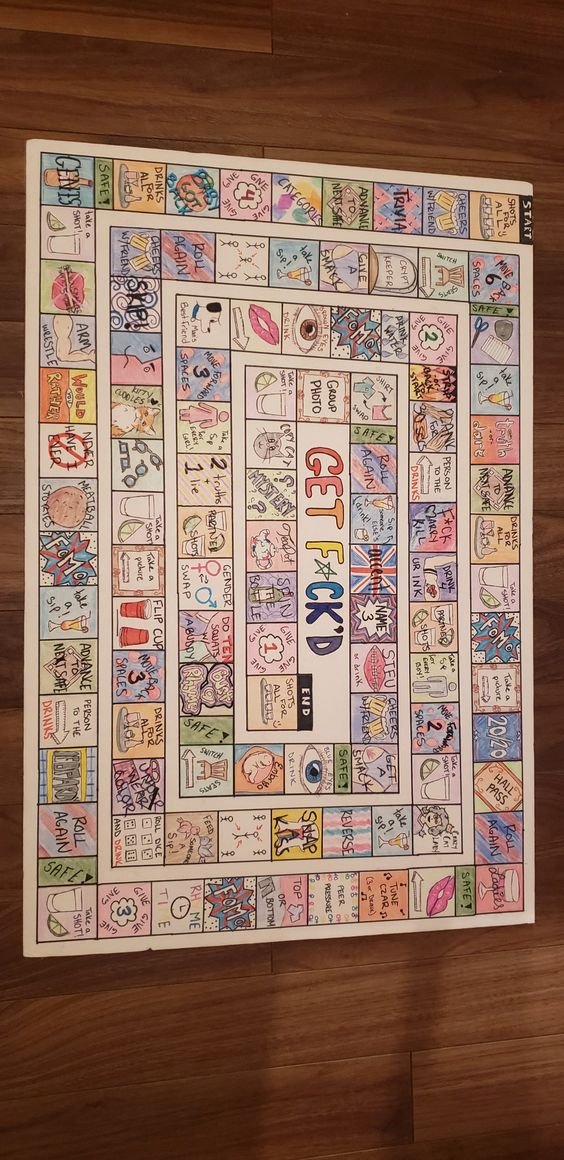 Made by Chelsea Dixon this is inspired by drunk jenga.

Fun board game to play with a group of friends before a night out or for a night in.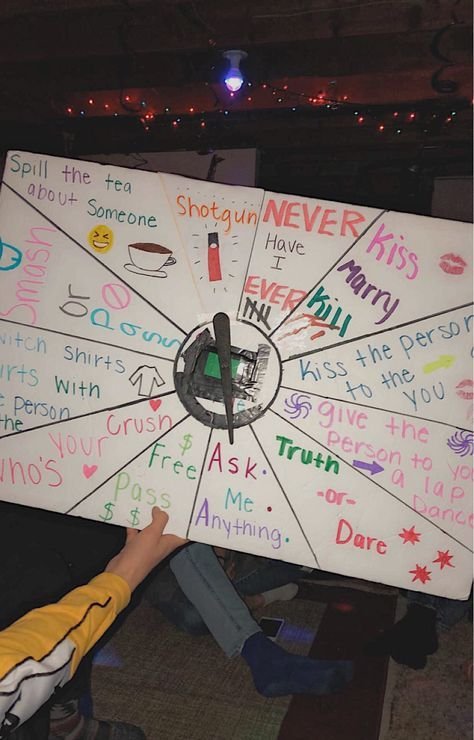 Great party game.

A Painted Beer pong Table is a great idea.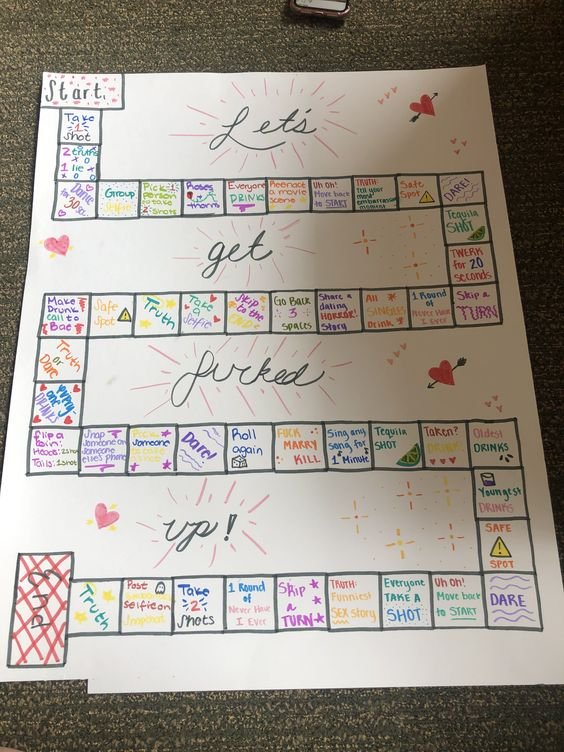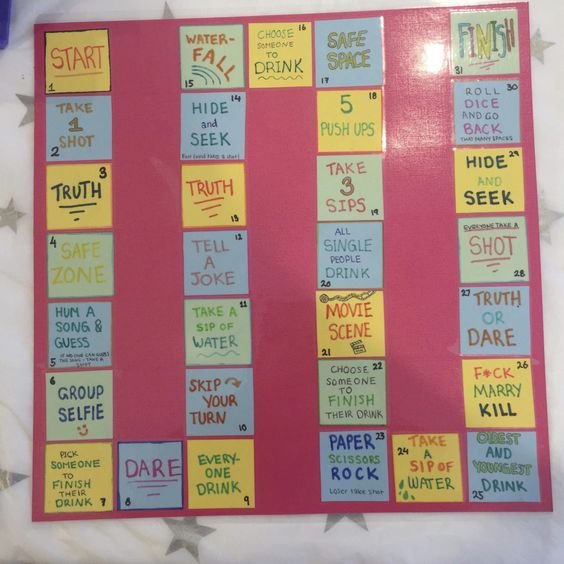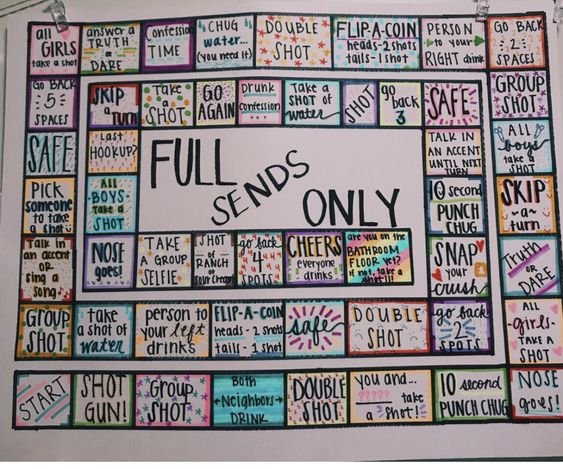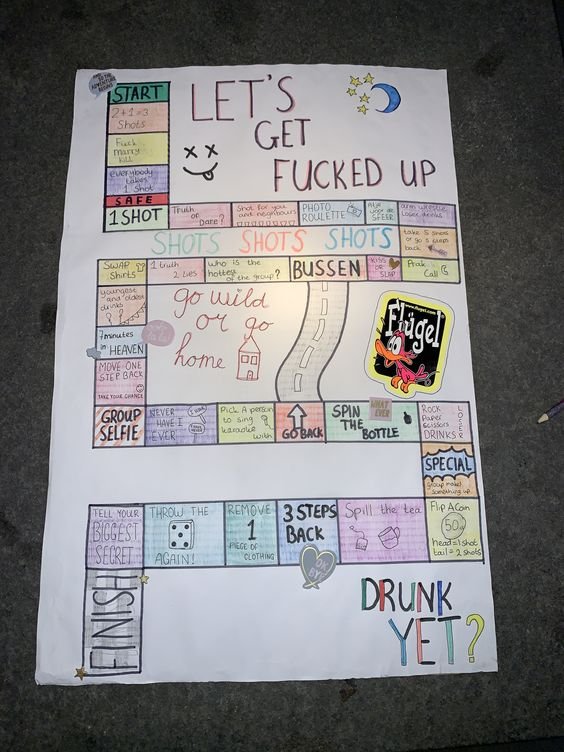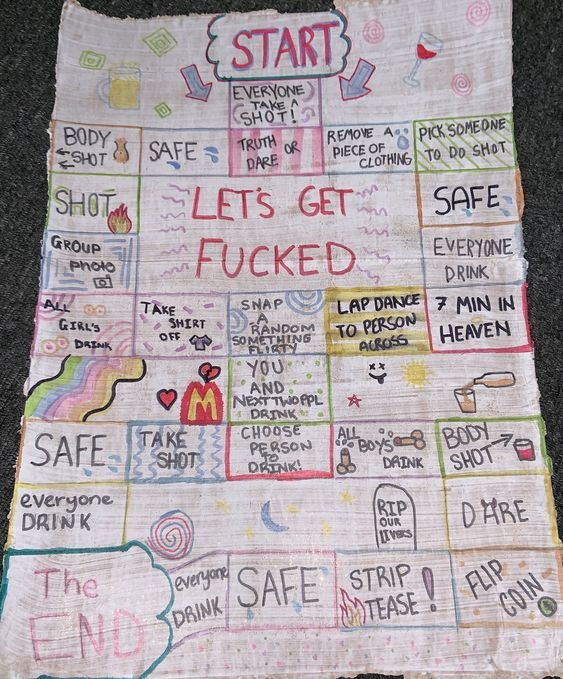 #